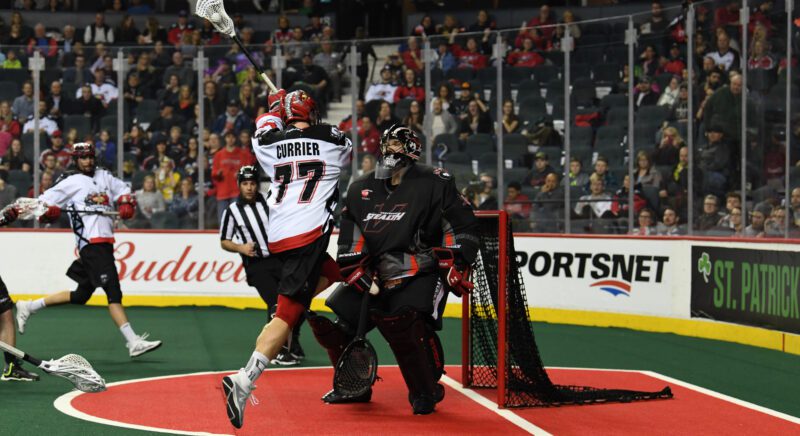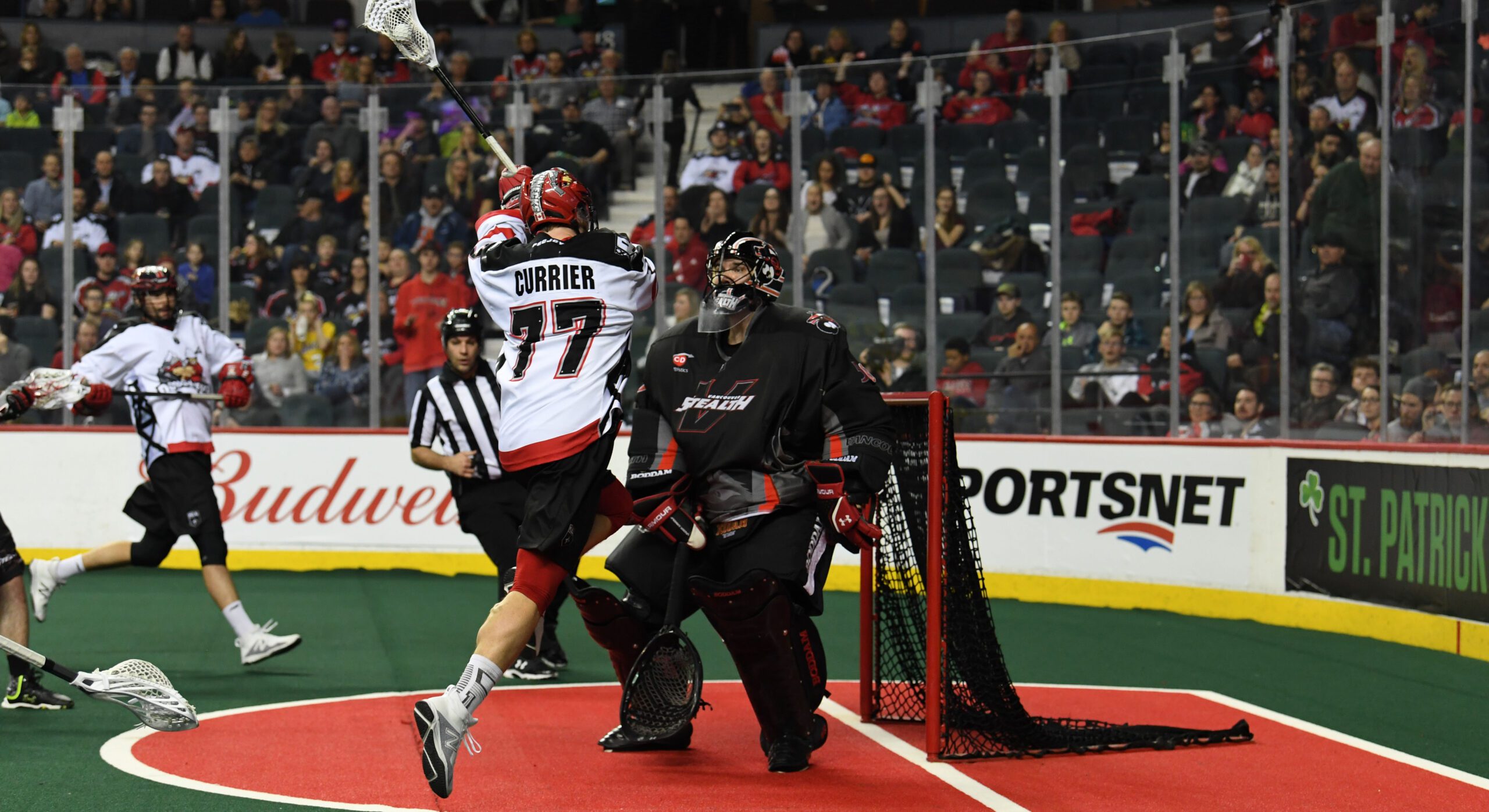 Rookie jitters?
Not a chance.
It's hard to imagine a better script unfolding for Zach Currier's inaugural NLL season than the one currently playing out.
After being drafted third overall in 2017, the Peterborough, Ont., product is currently on pace to break the league's Rookie Caused Turnovers record, needing only two to best Latrell Harris' mark of 29 he set in 2017 with the Toronto Rock.
That should be no sweat for Currier, who's only been without a CTO in one game this campaign.
Currier also sits at 184 loose balls this season, a full 33 ahead of the current runner-up Jeremy Thompson of the Saskatchewan Rush, who has 151. According to the NLL, this makes him the first rookie to lead the league in loosies since the stat started being recorded.
His efforts have already put him in the top-40 all time for single campaign loose balls. He also recently surpassed former Roughneck Geoff Snider for the second-highest loose ball count in a rookie season: Snider scooped 180 in his inaugural year with the Philadelphia Wings.
"It's not at all what I expected, I was pretty nervous coming into training camp at the start of the season," he said.
"I didn't know if I was going to be coming out and getting punched in the face my first shift, and getting beat up by one of the guys on the other team. I was really nervous, I had no idea what to expect so everything so far has been a shock."
Despite the unknowns Currier quickly settled into an important role with the team.
"The biggest thing as a new player coming in is you want to be able to contribute wherever you can whether that's offensively or defensively.
"I think it's been a success in the sense that I found a way to help the team out as a new player, so I'm really happy about that."
Being a team-first guy, Currier was quick to credit those around him for the impressive start to his professional career.
"Most of my loose balls come off of the face-off – whether it's Bob Snider or Tyler Burton taking a face-off – they're getting the ball for me," he explained. "Then I've got guys on the backend that are keeping players away so I can grab it as fast as I can. I have all my teammates to thank for these accolades."
And as good as his numbers are, the great news for Roughnecks fans is Currier will only improve further with time.
"I definitely have a lot of areas that I can improve on the defensive side of things. Years from now I'm hoping I'm one of those veteran leaders on my team, that can be relied on for more things than loose balls and caused turnovers."