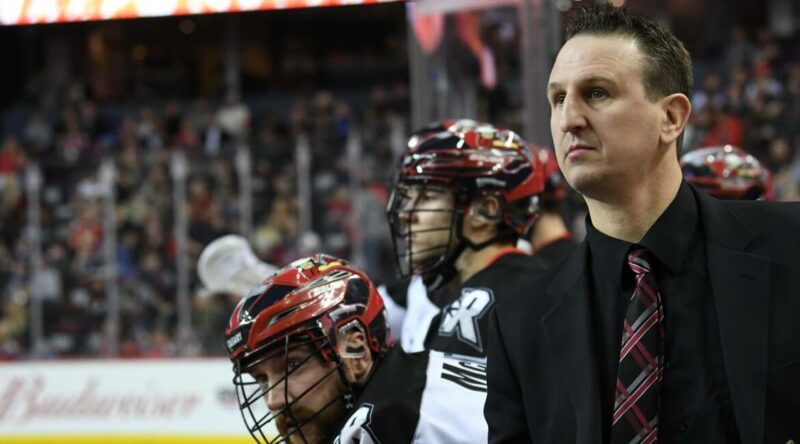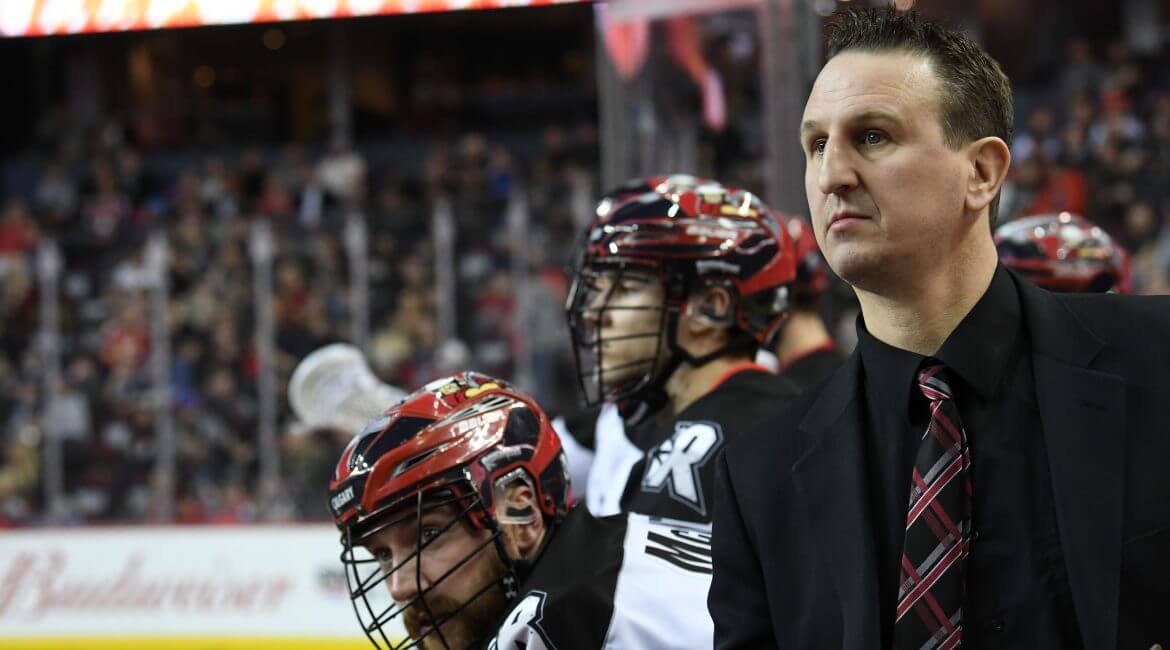 There's no place I'd rather be.
I've been with the Roughnecks for over a decade, starting as a player in 2008 and working my way up the ranks as an assistant coach, head coach, and now assistant general manager, too.
We've got the best fans in the world and the organization is first class. The Calgary Sports and Entertainment Corporation and the Roughnecks treat everybody exceptionally well. There is so much respect and it's a special group to be around.
This organization is a true family. They really care about your well-being off the floor, and what you're doing away from the game – and they hold you accountable for your on-floor product, too. I feel humbled and privileged to be a part of this great organization. It's an exciting time for me and the coaching staff to move forward and try to achieve bigger and better things.
Over the past few years, we've had a lot of turnover. We lost the MVP of the league (Shawn Evans), and we lost a No. 1 goaltender (Mike Poulin). A lot of pieces moved around. We've spent a couple of years re-tooling on the fly, and now, the first-rounders we got in the Shawn Evans trade come to fruition this fall. Our short-term goal is focusing on the four first-round picks we have in the upcoming draft along with any potential moves to better our team in the off-season.
And although we lost some quality players and quality people in the expansion draft in Frankie Scigliano and Garrett McIntosh, we were able to retain a lot of our youth, the core of our offence, and the core of our defence. To get through expansion pretty much intact was a win for us.
Our goal is to win a championship, that's a given. You have to be in the playoffs to win the championship so it goes without saying that you have to have a good regular season.
I thought we finished last season well. Looking forward, we now want to formulate a good group and a culture at training camp. We want to have battles for every position on the floor. Once the team is in place the goal is to get better each week of the season.
Last year we made some great strides. We had young guys that got some valuable minutes. We also have a really good, young goaltender in Christian Del Bianco that we can build around, who learned a lot from Frank Scigliano. We're going to put a good veteran guy behind him, too, in Tyler Richards.
Both Bob McMahon and Rob Williams have also been re-signed to multi-year contract extensions as assistant coaches. The organization has instilled trust in us as the coaching staff. There was a lean season in the middle of it where we missed the playoff but the organzation stuck with us, and we were able to come back this year with a better season and make it to the Western Final.
In Rob and Bob, we have two guys who know the game inside and out and I feel very fortunate to have them on either side of me on the bench.
Bob has been a mentor to me since the day I stepped on the bench with him. He does an exceptional job with our scouting reports. He's also got a really good knack for the sense of the game, and understanding all the idiosyncrasies that go along with it.
Rob comes with a wealth of knowledge, and over the last two seasons he's only gotten better and better at his craft. Our guys really play for Rob. He is an extremely hard worker off the floor with preparation and video, and preparing the guys to go to battle.
To be back in the fold with that group, working with the rest of the Calgary Sports and Entertainment Corporation and the Roughnecks, it's very special for and I feel very fortunate.