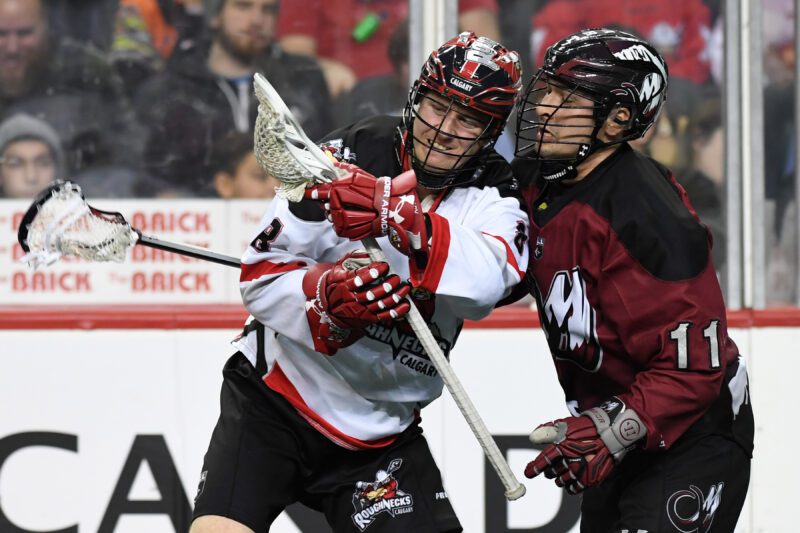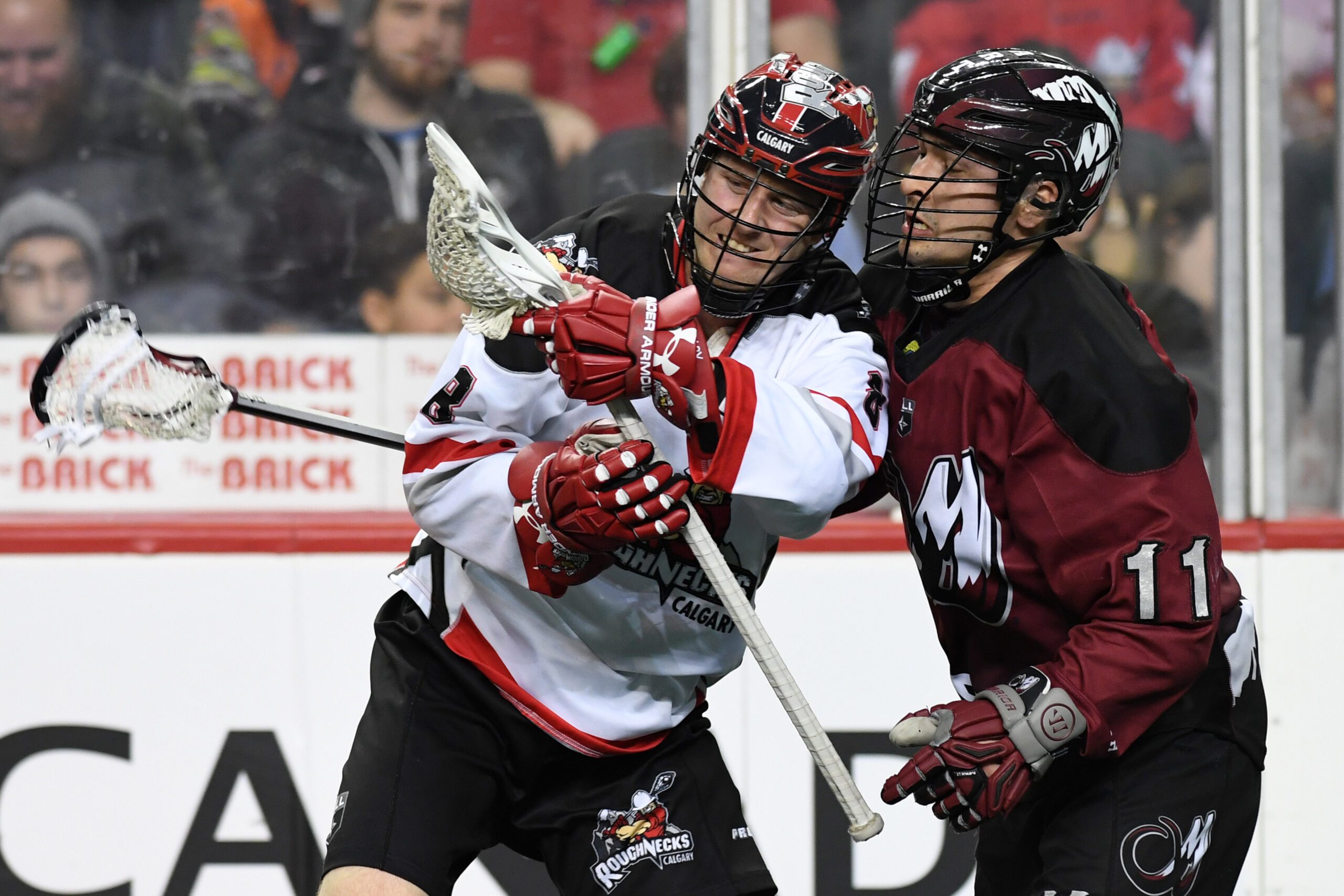 Despite a strong start, the Calgary Roughnecks fell 11-7 to the Colorado Mammoth in front of 9,555 fans at the Scotiabank Saddledome on Friday.
Tied 4-4 after the first half, the Roughnecks (1-2) were outscored 4-0 by the Mammoth in the third quarter.
"I think that when you're down like that and then you get chasing your tail in the fourth quarter, it's tough," said Calgary coach Curt Malawsky, who commended goalie Frank Scigliano for his 42-save performance in a losing cause. "I thought we wasted a really good effort by Frank. I thought Frank was outstanding."
Ryan Benesch helped the Mammoth (3-0) ruin Calgary's New Year's Party as he finished with five goals and three assists.
"He's a difficult guy to cover," admitted Calgary captain Dan MacRae. "He finds those soft spots. He's really good at being off ball and finding guys when they're peaking and then the ball swings his way and the ball's only in his stick for a couple of seconds because he's catching and shooting and he's one of the league's best shooters."
Wesley Berg scored twice and had two helpers for the Riggers, while Riley Loewen finished with two goals.
"We've just got to be better," Berg said. "We've got to have a better effot and kind of earn those bounces and earn some luck. We didn't come to play tonight."
Dane Dobbie scored once and set up two others, while Holden Cattoni and rookie Ryan Martel also scored. Tyler Digby finished with three assists.
Eli McLaughlin had two goals and an assist for Colorado, while Jacob Ruest, Jordan Gilles, Brad Self and Stephen Keogh also scored.
Mammoth goalie Dillon Ward was strong between the pipes as he stopped 40 of 47 shots he faced.
"When you're playing a goalie as good as Dillon Ward, we've got to be able to generate more shots than they are especially when he's as hot as he was tonight," MacRae said. "We ran into a hot goalie and we weren't doing ourselves any favours by keeping going to the box."
The Mammoth went 5-for-7 with the man advantage, while the 'Necks scored three power-play goals on five chances.
"We took a couple undisciplined penalties there and they got on the power play," said Malawsky, who was pleased that his players made some adjustments and played a better fourth quarter. "It was a little bit late for us to come back. It's never a lack of effort. It's just the little things that make a difference. Generating shots is going to be a big one."
The Riggers hope to start the New Year on a more solid note when they travel to Buffalo to play the Bandits on Saturday, Jan. 6.
"We have to focus on what we need to do to be prepared for Buffalo," Malawsky said.