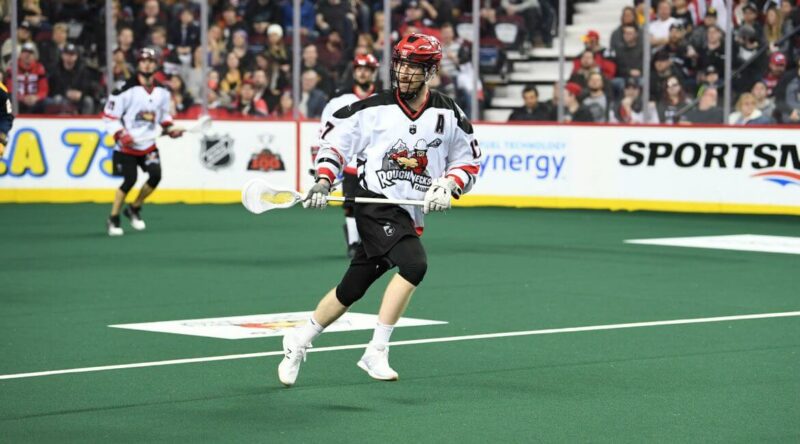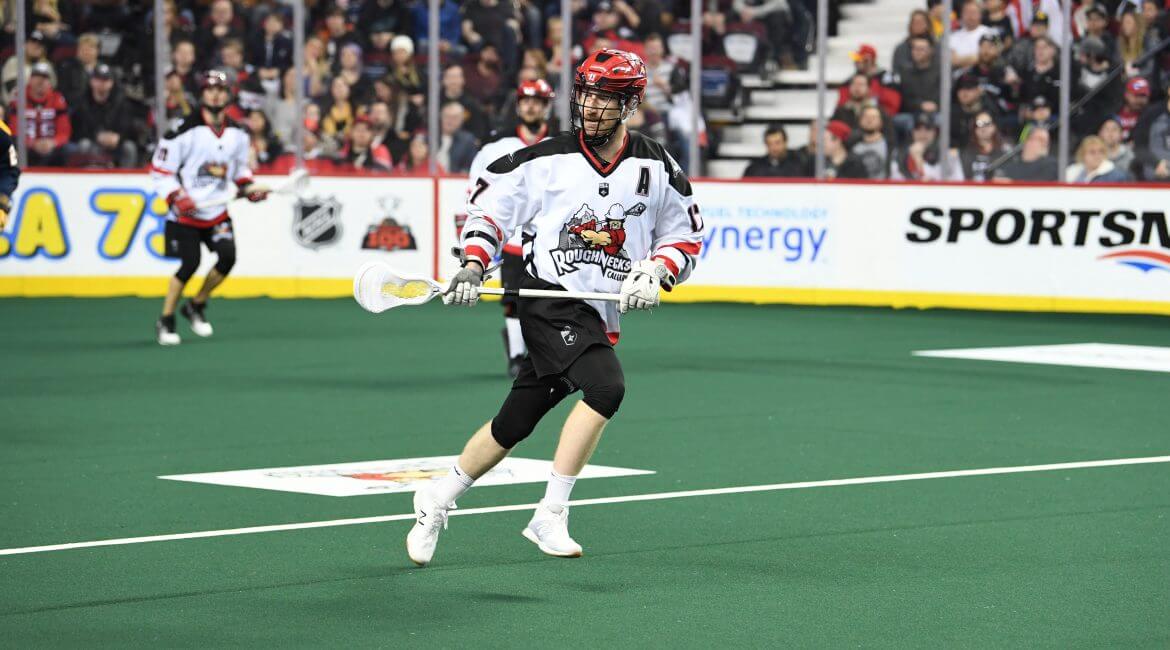 He's off to the Mann Cup – again.
Curtis Dickson is heading to his third senior-A national box lacrosse championship after his Maple Ridge Burrards were crowned best in the west last weekend.
On Aug. 25, the Burrards captured B.C.'s Western Lacrosse Association title in five games following a 9-8 victory over the Victoria Shamrocks at The Q Centre in Victoria.
Of course, it didn't come easy.
"(This season) has been a rollercoaster," Dickson said of his first season back in the WLA after three years in Ontario's Major Series Lacrosse loop.
"I don't know if there was one game in the regular season where we had our entire team in the lineup … We placed in fourth in the regular standings at 9-8, and I thought we were much better than a fourth-place team. Once playoffs rolled around we started playing really well, and we went 8-1 throughout the playoffs."
It was an explosive post-season run for Dickson, who recorded 28 goals and 14 helpers in nine games – including the final series ender with one minute remaining in Game 5.
That fiery performance earned his name a spot on the Bill Ellison Trophy as 2018 Co-MVP for the WLA Playoffs – a title he'll share with Burrards netminder Frank Scigliano, and forward Ben McIntosh.
And it's not just those two fellow NLLers Dickson has been playing alongside for the past three months, his summer league squad also boasts several other Roughnecks.
The Burrards roster includes Riggers Riley Loewen, Mitch Wilde, Dan Taylor, Ryan Martel, and Anthony Kalinich, all led by Burrards head coach and Roughnecks assistant coach Rob Williams.
"Anytime you have a chance to play with those guys year round and build that chemistry, it's a good thing," Dickson said. "It's a lot of fun, we enjoy playing together. We've got one more series in the Mann Cup, and then we'll all be back together for training camp before you know it."
Notably, Martel and Kalinich were called up to the Burrards from their junior-A squad this year – an experience that will prove beneficial for the upcoming NLL season.
"It's only going to help their game," Dickson explained. "Not only for summer lacrosse, but for playing for Calgary as well. In the WLA you're playing against basically the same kind of competition as you will be in the winter time.
"They're two great players, and they've been helping us immensely through this playoff run, we're more than happy to have them playing for us."
The Burrards are now preparing for the national championship while their Mann Cup opponent is decided in the MSL.
The Oakville Rock and the Peterborough Lakers – Dickson's former summer ball team – are currently battling it out.
And with that best-of-seven series tied at two games apiece, there's still a good chance Dickson will end up playing against the team he won the Mann Cup with just last year.
"It'll be a little strange if the Lakers do come out of the east since we'd have to go play in Peterborough," he said. "It'll be a little bit different sitting on the other side of the bench and having the fans cheer against you. But (Peterborough) is an awesome place to play, it's a very cool atmosphere – it'll be a different, but a lot of fun."