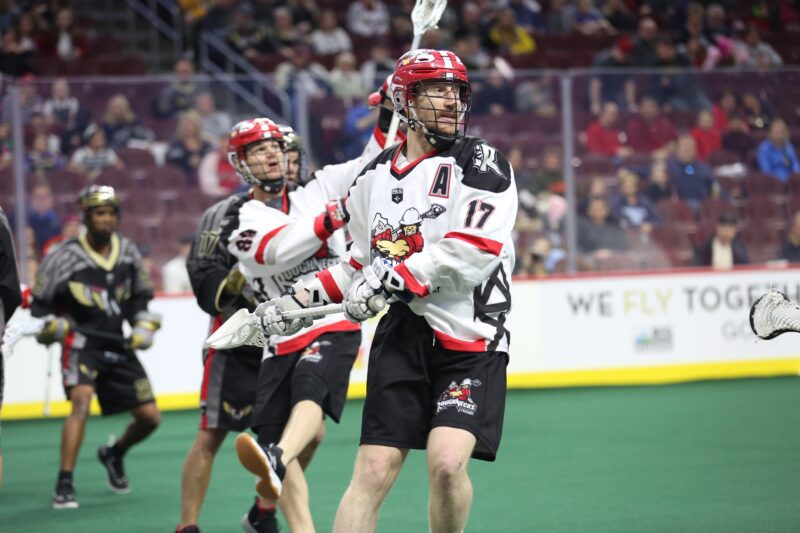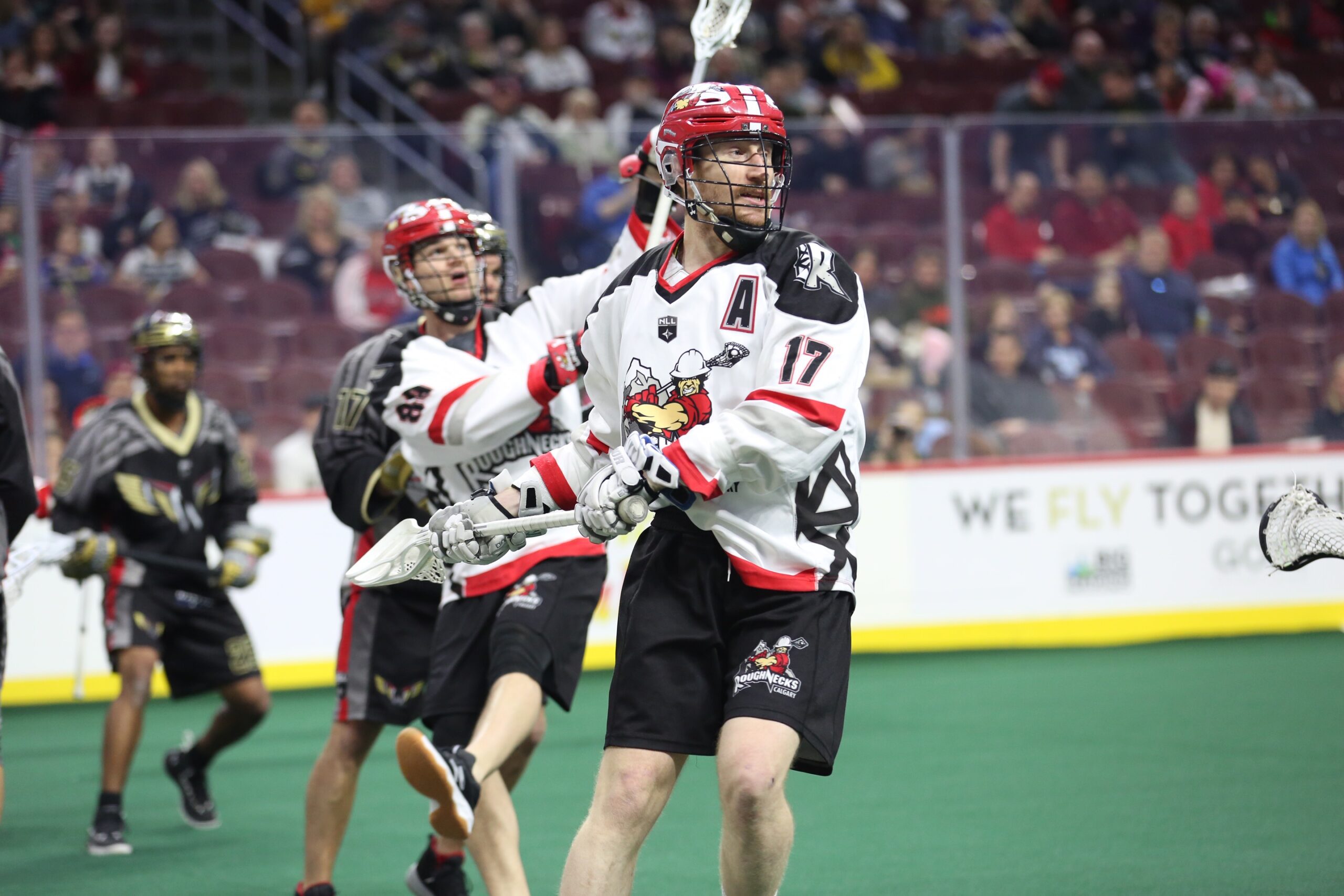 Calgary rang Philadelphia's bell Saturday afternoon.
The Riggers offence exploded in the matinee affair, beating the Philadelphia Wings 18-13 at Wells Fargo Center.
"I thought we were good in the first half, we played really well and then there were a lot of penalties and the game got to garbage time," said coach Curt Malawsky.
"I thought we played better than what the score showed. Offensively we were good, we shot the ball well early and we scored when we needed to. With all the penalties at the end, you'd like to lock it down and play better. We got the result, it's what we came for, so we're moving on to Georgia."
Dane Dobbie – the new scoring leader in the NLL with 99 points – was the catalyst behind the Riggers offence, netting four goals and seven assists. The output also broke previous his single-season career points record of 90.
Curtis Dickson also reached double-digit points in the game, putting home four of his own along with six assists. Rhys Duch (2g, 4a), Riley Loewen (2g, 2a), Shane Simpson (4a), Dan Taylor (2g, 1a), and even Christian Del Bianco (2a) made solid contributions offensively for the Roughnecks.
"We had some good transition goals from the guys in the backend at key points and then Dickson got some big ones, Dobbie got some big ones and then I thought the offence shared the ball really well," said Malawsky. "We talk about offence by committee and that's what it was.
"Dobbie is such a smart lacrosse player and he can create something out of nothing. He scores big goals, he moves the ball well, and he finishes really well. He's been a big part of this team for so many years and I'm glad he keeps breaking personal records."
Calgary burst out of the gate, blanking the Wings 5-0 in the opening quarter.
With 17 of his 46 saves coming in the first fifteen minutes alone, netminder Christian Del Bianco was a big reason why the Roughnecks were able to climb out in front and hold serve for the rest of the afternoon.
"You look up at the scoreboard and you're up by five with the shots heavily favouring them, that's why we love Delbs so much. He's our backbone," Malawsky said.
"He plays so well and we'd like to lock it down for him at the end, but sometimes that happens in garbage time. He always gives us a chance to win and he gave us a chance to build that lead. He played really well for us and made some key saves down the stretch when they were trying to push back."
The early day match-up featured plenty of offence from both sides of the floor, something that was aided by the large number of penalties taken.
Each team received seven power play opportunities and managed to match one another with four extra-man goals apiece.
"They were good," Malawsky said. "Our special teams, from where they were early in the year, they've come right up and I think were right at the top of the league in both categories."
The Roughnecks will be back in action next weekend as they host the Georgia Swarm (7:30 P.M.) at the Scotiabank Saddledome on Friday, April 12.