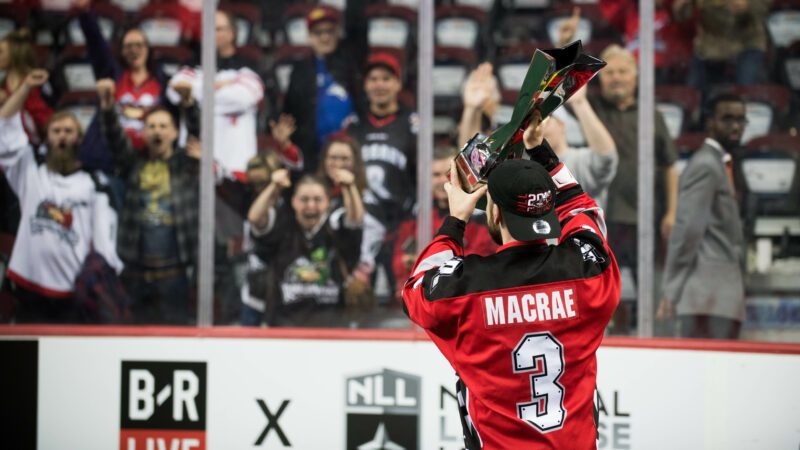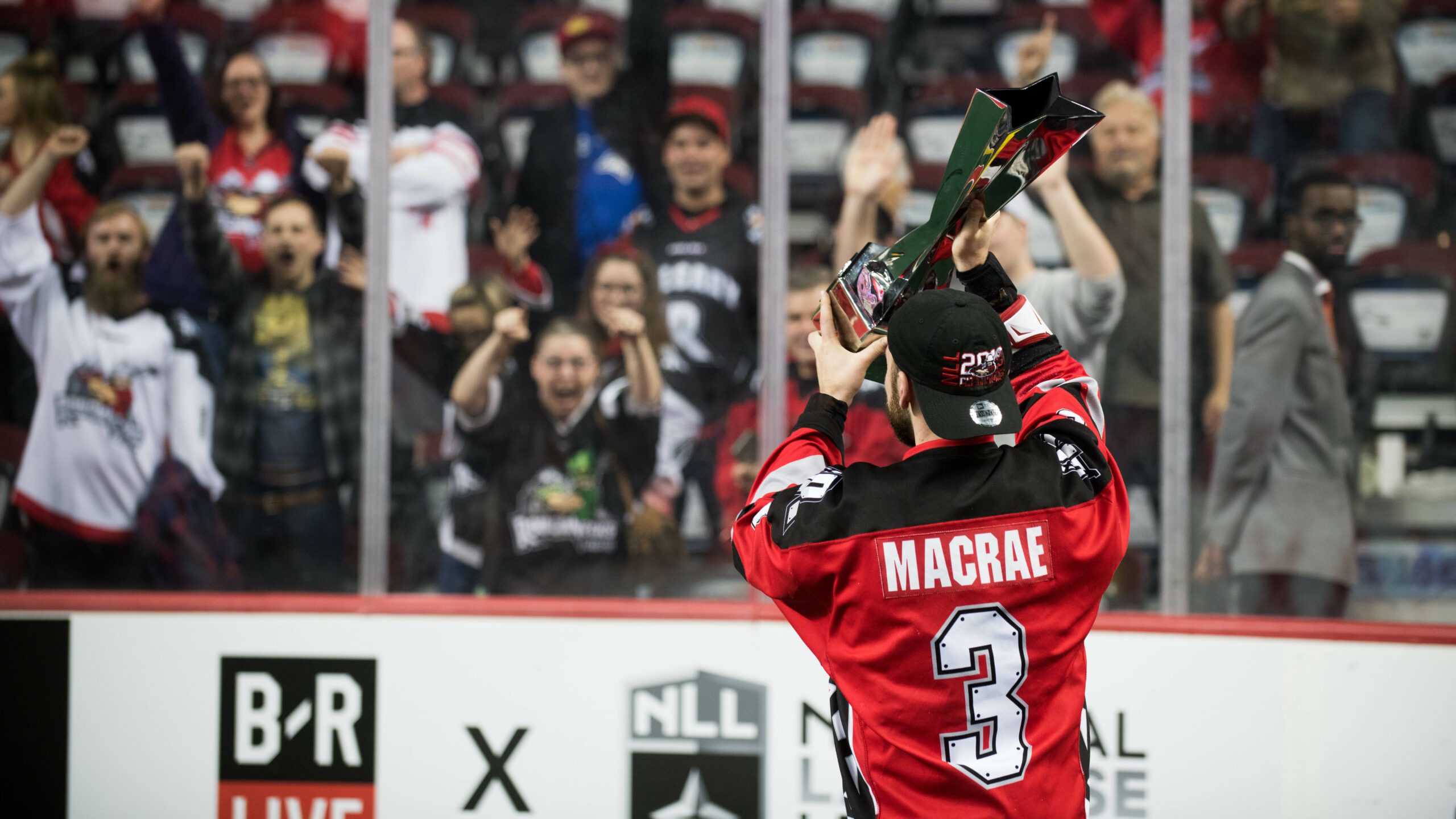 They say everything happens for a reason.
Roughnecks captain Dan MacRae couldn't agree more.
After nine long years, the veteran defender hoisted his first NLL Cup after a 14-13 overtime victory in Game 2 on Saturday night against the Buffalo Bandits to sweep the best-of-three NLL Finals series in front of a home crowd at the Scotiabank Saddledome.
It was the culmination of an incredible – and at times difficult – journey.
"It's a microcosm of everything that's happened over the years that made this group unique to what it was," MacRae said.
"Thinking back since 2014 and a disappointing loss in the finals there, the guys that are still part of our team from then, it made us better for being there. Looking back at not making the playoffs for only the second time in franchise history in 2017, and even since last season having a bitter taste in our mouths.
"All the pieces started coming together this year: The way Christian Del Bianco was playing; the minutes that our rookies were playing and the level they were performing to; playing the best lacrosse at the right time; getting Jesse King back at the end of the year – everything came together."
The Roughnecks won seven straight games down the stretch – including four in the playoffs – to hoist the NLL Cup.
"I think once the full potential was seen there it was like 'holy smokes,' this is something that doesn't come around too often," said MacRae. "There was a feeling in the room that nobody was going to get in our way.
"It was our championship to win."
And what a wild finish it was to Game 2
Dane Dobbie scored for Calgary to go up by one with just under a minute left, then Corey Small tied the game for Buffalo with 27 seconds remaining to force OT.
Rhys Duch would then score the game-winner 1:12 into extra time.
You can thank the 'Play where your feet are' mantra you've been hearing all season long for that.
"We didn't have time to think we were just reacting out there," MacRae explained. "You didn't have time to sit back and be like 'oh my gosh, this is a big moment.' You're just going out to do your job, that was instilled in us since training camp from our coaches. Just worry about what's in front of you and worry about doing your job and believing your teammates are going to do theirs.
"It went by fast and as soon as the ball went in the back of the net, time slowed right down."
And then the celebrating began for an extremely tight-knit group.
"I have never been a part of a group like that," MacRae said.
"We're a group of guys that fly from different ends of the continent every weekend. Just the amount of communication we had within the week with each other. On bye-weeks guys were getting together in Toronto, Vancouver, Victoria, Calgary, going out of their way to rent floor time out of pocket, get guys on the floor, get the sticks going.
"The amount of investment, time, and sacrifice guys put into it – I haven't been a part of anything like that before."