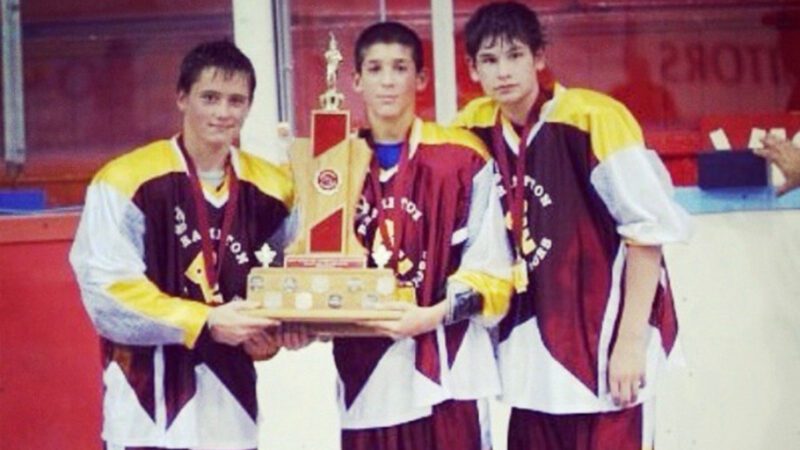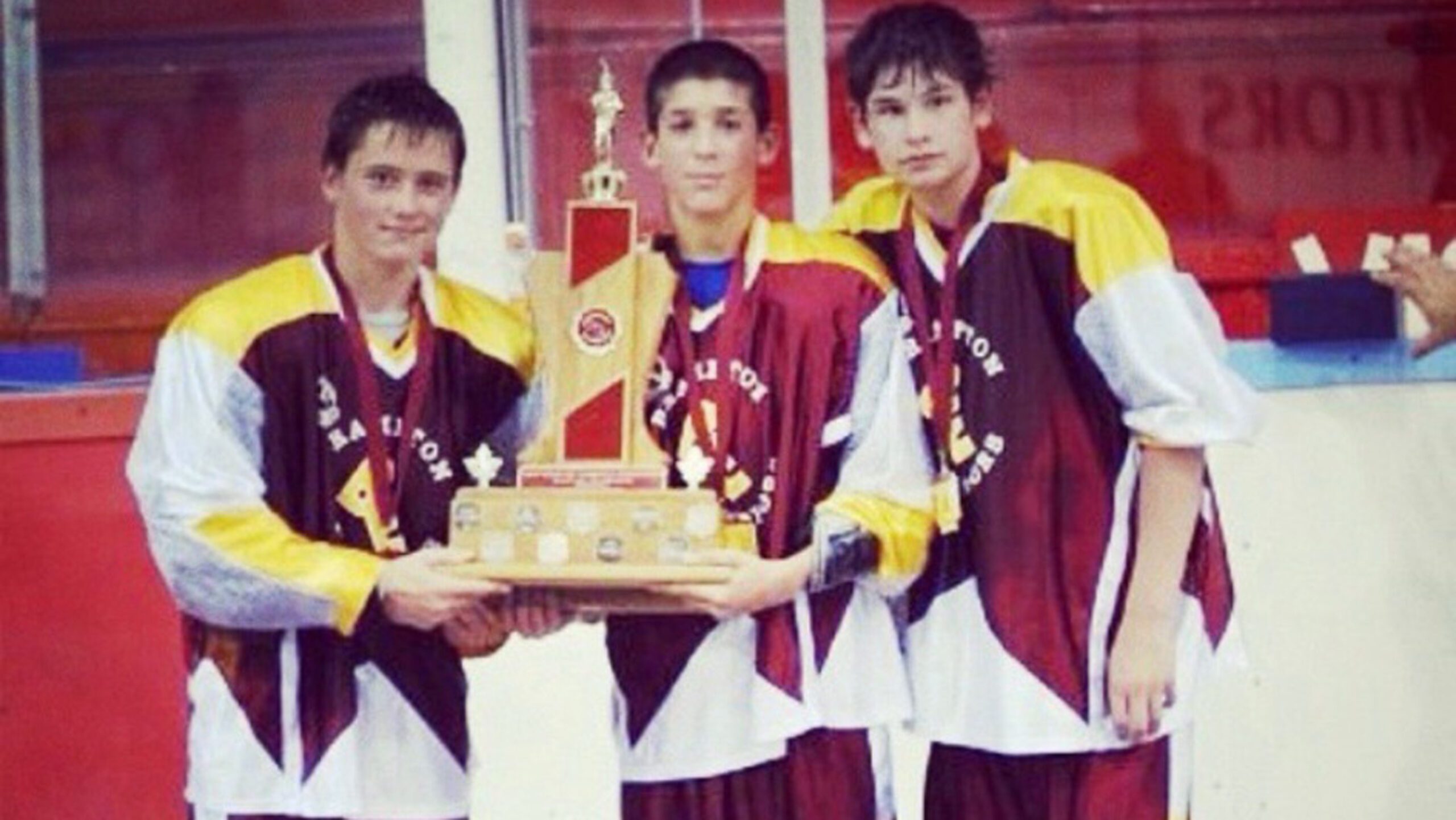 You could definitely call it a glowing endorsement.
When asked what makes the game of lacrosse special, Flames forward Sean Monahan didn't pause long before answering.
"It's such a great sport," he said. "I played it growing up and loved it. It's my favourite sport to watch.
"You don't realize how much goes into the game to play it. It's aggressive and skilled – it's a real treat to watch.
"I mean, you go to a game and you have fun," he continued. "I don't know anybody who hasn't gone to a lacrosse game and had fun. It's one of those sports that a lot of people don't really know about but it's gonna start getting bigger."
The Calgary Roughnecks will look to clinch their third National Lacrosse League title when they host the Buffalo Bandits at the Scotiabank Saddledome Saturday night in Game 2 of the best-of-three championship series. (tickets)
The Riggers prevailed 10-7 in Game 1 in Buffalo last weekend.
Monahan, a big booster of his Scotiabank Saddledome cousins, is currently back home in Ontario and won't be able to attend Saturday's tilt.
He'll be watching the live broadcast online.
"I'll definitely be cheering the guys on," he said.
Anyone in Calgary, he advises, should be there in person.
"If you go to one game, you're definitely going to another one," he said. "It's a lot of fun … the music is going all game. It's a bit of a party in there.
"It's a great sport and I'd definitely be there if I was in town. It's a sport you don't want to miss out on."
Monahan's passion for the game started when he was young, growing up in the lacrosse hotbed of Brampton, Ont., where he played the sport until he was 15.
"For me, it was always hockey in the winter, lacrosse in the summer," said Monahan. "The two really work together really well.
"In lacrosse you learn to protect yourself from getting hit, rolling off checks, making moves and stuff like that. Obviously you're catching the ball and passing, so hand-eye co-ordination goes a long way.
"I think hockey and lacrosse are two sports that complement each other well."
During the Flames' season – which overlaps with the Roughnecks – Monahan tries to attend as many games as he can. He follows the whole league closely with several friends playing in the NLL.
His childhood pal Phil Caputo is a member of the Toronto Rock, who lost to the Bandits in the East Division Final.
"Tough loss for them. That would have been great," said Monahan had the Rock won. "An All-Canadian final."
Much was made of the stellar play of Monahan's teammate and Flames captain Mark Giordano this year. At 35 years of age and in his 13th NHL season, he had a career-high 74 points and earned a Norris Trophy nomination as the league's top defenceman.
A lot of parallels can be drawn between Giordano's season and that of Roughnecks veteran sniper Dane Dobbie, who at 32 and playing in his 12th season put up the best numbers of his career, leading the league in scoring with 47 goals and 115 points and sitting as the frontrunner to be named league MVP.
"You look at Dobbie's season, that's an impressive feat," said Monahan. "To put up that amount of points consistently and be that guy to lead the offence, he really took charge this year. That's impressive at that point of his career, to do that and lead the league in scoring."