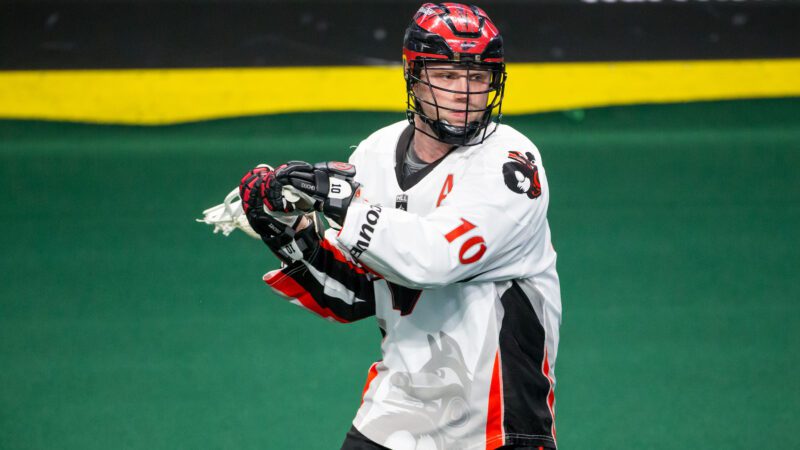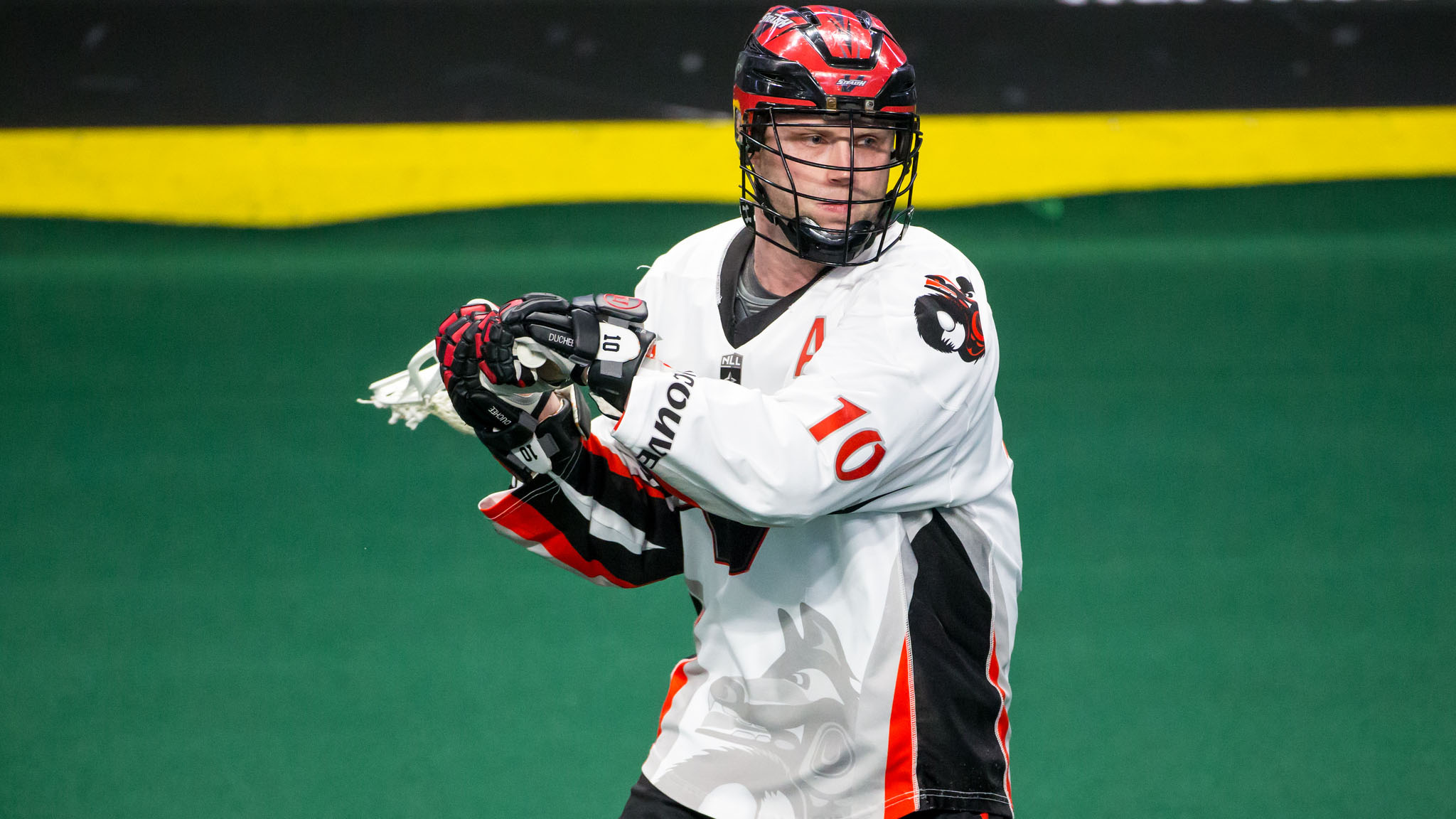 We're sure glad we don't have to try and cover him anymore.
The Roughnecks strengthened their already high-octane offence by adding 10-year NLL veteran forward Rhys Duch to the squad, inking the righty to a one-year contract Wednesday night.
"I woke up this morning on a team that's going to be contending for an NLL Cup," said Duch, who spent his entire NLL career thus far with the Stealth organization.
"This is a great group of guys, they're very talented. When you look at the roster, it just doesn't seem like there are any weak spots. This is a championship team, and I'm excited to be a part of it."
Duch currently sits 13th all-time in NLL scoring, with 893 career points – including 159 in his last two seasons.
He has a cannon of an outside shot – one of the hardest in the league – and is tough to stop one-on-one, with an incredible set of hands around the cage.
It's no wonder he was snatched up less than 24 hours into his free agency.
"You can't just pass up on players like that when they become available," said Roughnecks GM Mike Board. "He's a pure goal-scorer. It's been proven that he's just an elite player. He can score goals, he's got a deadly outside shot – there's a whole variety of things that he brings, and it strengthens the right side of our offence."
Indeed, you can never have too many scoring threats on your team.
"(My biggest strength) is on-floor awareness and consistency," explained Duch, who had a quieter than usual 65-point 2017-18 season. "Last year was a bit of anomaly for me, I was battling an injury.
"But I think most people would say that I am one of the most consistent players in the last decade in the NLL. I'm good at understanding the team I'm playing against, understanding the team I'm playing with and using that awareness to create success."
His veteran experience should also pay dividends in the locker-room.
"Anybody who's been around the league for this long knows the ropes," Board explained. "We've got a lot of young kids on our team; he was obviously a leader in Vancouver we and don't expect anything less. Absolutely we expect him to be a leader."
And it'll be an easy transition for Duch, as he's got plenty of friends in Calgary– including many fellow Roughnecks.
"I have friends in the locker-room already," Duch explained. "Guys like Greg Harnett, and Tyler Burton. There's guys on the Roughnecks that I played with in Victoria, with the Shamrocks (WLA). There are a lot of teammates that I've had before and have gone to battle with.
"I actually lived with captain Dan MacRae in Calgary a while ago, so it's going to be a kind of a re-uniting. I lived in Calgary for three-and-a-half years, so the lacrosse community in Calgary is nothing new to me … I'm hoping they welcome me back with open arms."
He knows the bench boss well, too.
"Curt Malawksy and I have butted heads on opposite teams for almost two decades. He's probably one of the most genius lacrosse minds of our generation."
There's no doubt Duch will become a Rough House favourite right away.
"To the fans in Calgary: I have no problem having a conversation with anybody after the game," Duch said. "I always look forward to speaking to the fans. Regardless of us being the ones on the floor and them being the ones in the stands … I really enjoy interacting with the fans whether that's before, during, or after the game."