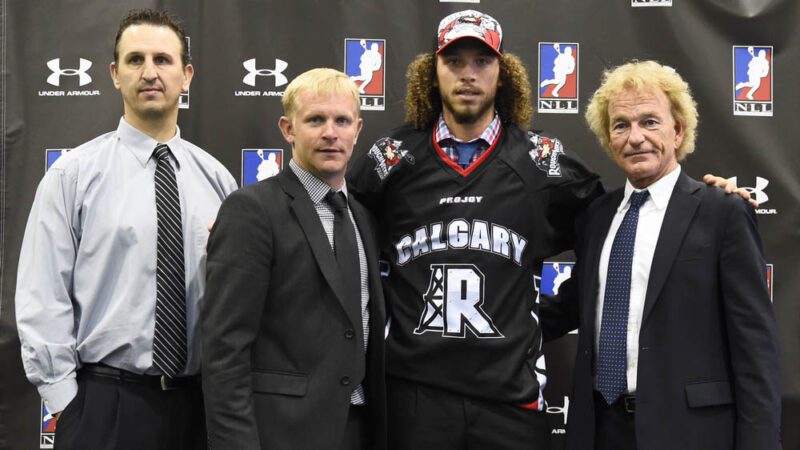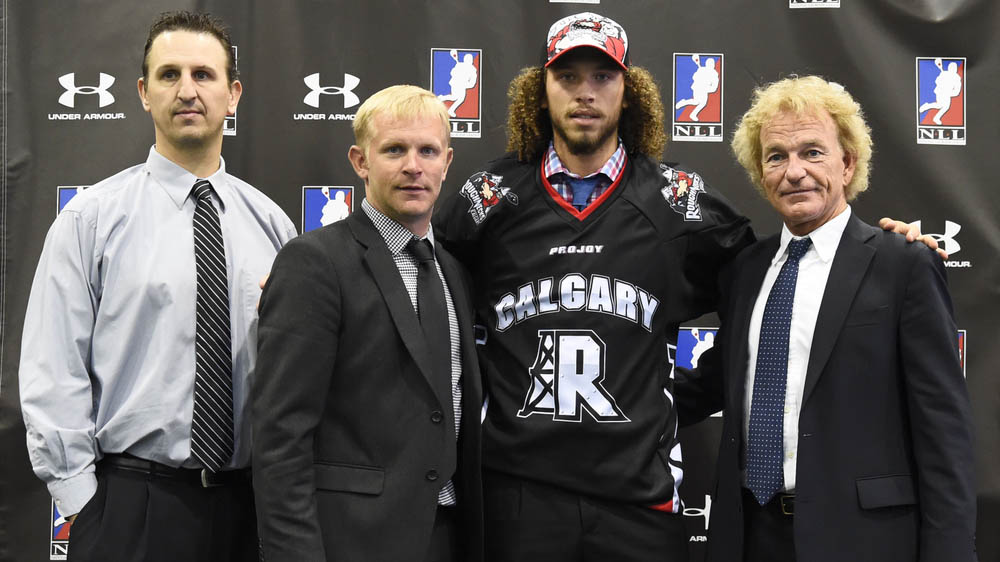 The 2020 NLL Entry Draft is right around the corner.
It's an exciting time for young prospects, as their dreams of going pro become a reality.
Today, we look back Tyson Bell's draft experience and what it meant to him.
TYSON BELL (24th-overall, 2015 Draft)
'After I finished at Onandaga College, I put my name in the draft. I was fortunate enough that Mike Board and Mouse (Curt Malawsky) had some interest in me, and drafted me in the second round (24th-overall) in 2015.
I was at the draft when it happened, it was in Oakville just down the highway at the Toronto Rock Athletic Centre. I had my family with me there. I was sitting there patiently waiting. I hadn't really spoken to the Calgary staff during the combine I went to previous and I had some interest from other teams. But I waited until my name was called, went up and got my hat.
In that moment, I felt like I was dreaming – it was so surreal. It was bound to happen, I just didn't know when. When the time came I almost shed a tear, it was like a gust. I was so relieved.
Watch more dreams come true Thursday, Sept. 17 as the 2020 NLL Draft goes live at 5PM MT. Stream it live here.