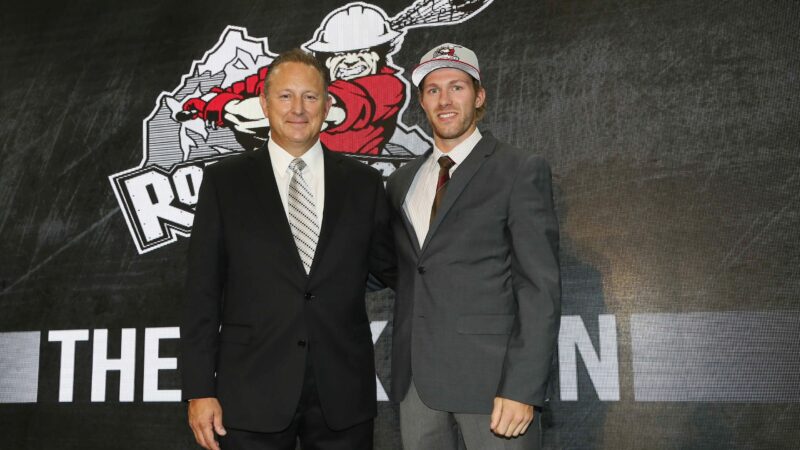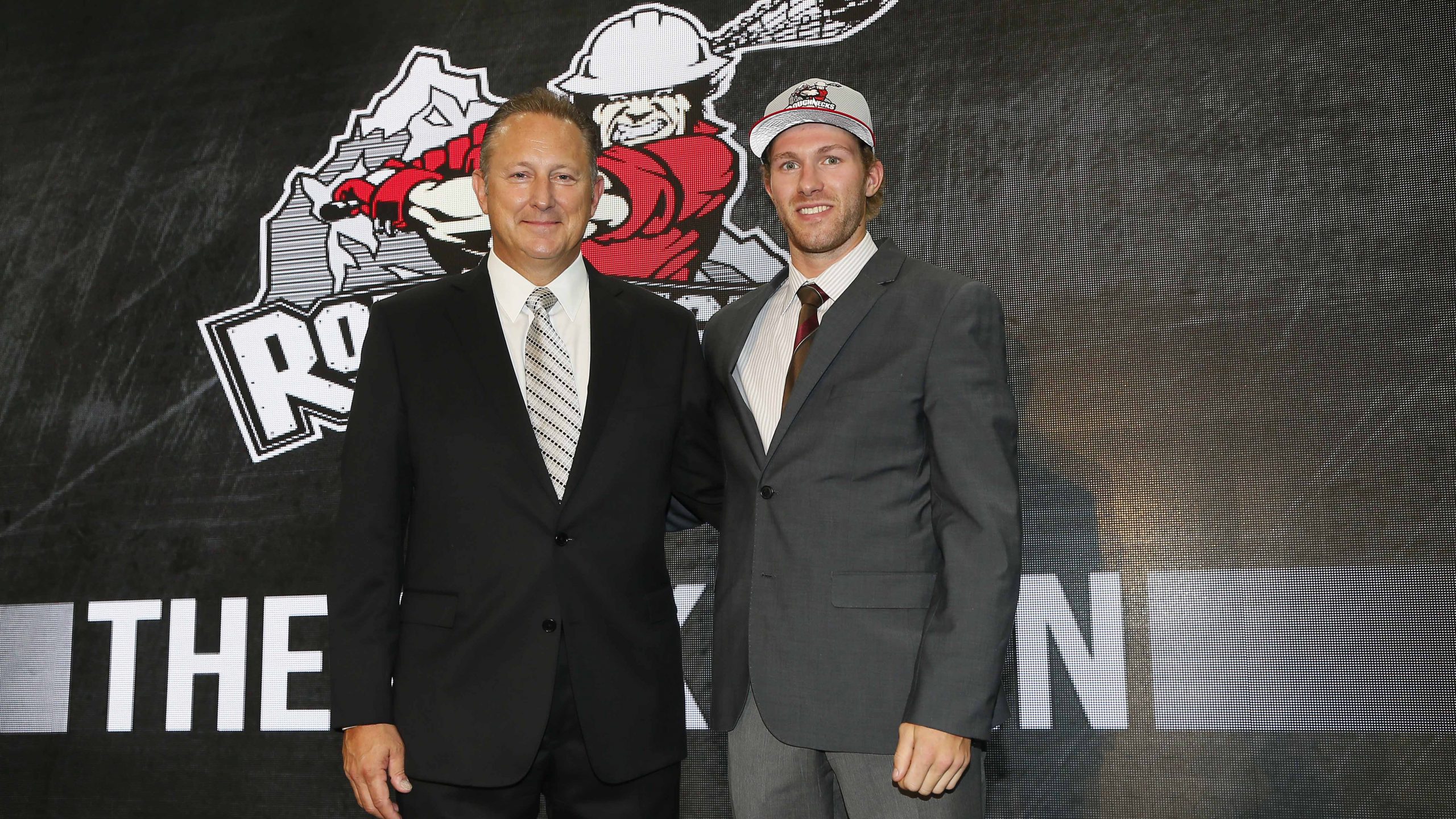 The 2020 NLL Entry Draft is right around the corner.
It's an exciting time for young prospects, as their dreams of going pro become a reality.
Today, we look back at Zach Currier's draft experience and what it meant to him
ZACH CURRIER (3rd-overall pick, 2017 Draft)
'It's a day that I think every lacrosse player coming into the league looks forward to and wonders where they'll end up. Just the idea of coming into the league and knowing where you'll be playing, checking out the city, meeting the guys in person, by text or phone call is all extremely exciting.
The fact that I was actually able to be at the draft was a cool experience. It was pretty surreal walking in, seeing all the teams set up at their tables. Calgary had Tyson Bell and Dan MacRae with them that year, so I met them immediately. It was pretty awesome, but very nerve wracking at the same time. It's all up in the air, it's all uncertain. You can speculate all you want about who's going where but it really doesn't mean anything until your name gets called.
I was there with my mom, my sister, and my brother Josh. My mom and my brother were actually kind of upset when my name was called. At the time, my brother Josh had been playing with the Rochester Knighthawks and they had the second pick in the draft.
Everything we had been reading online and whoever we talked to speculated that if I didn't go first to Buffalo that it would be a no-brainer to pick me at second and go to Rochester. But they had other plans, they picked Jake Withers. My mom and my brother were upset that Rochester passed on me and that I ended up in Calgary, because my mom wanted my brother and I to play together. In hindsight it all worked out. Josh is no longer with Rochester and I landed in Calgary and we were fortunate enough to win the 2019 Championship.
I had never been to Calgary, I didn't know much about it other than the Roughnecks wore red and black jerseys, and there's a lot of oil in Alberta. I didn't know what Calgary had to offer and now I've met a lot of great people in the area. I'm able to experience this great city now and I'm very happy to be here.
I had a great draft day. It couldn't have worked out any better for me.'