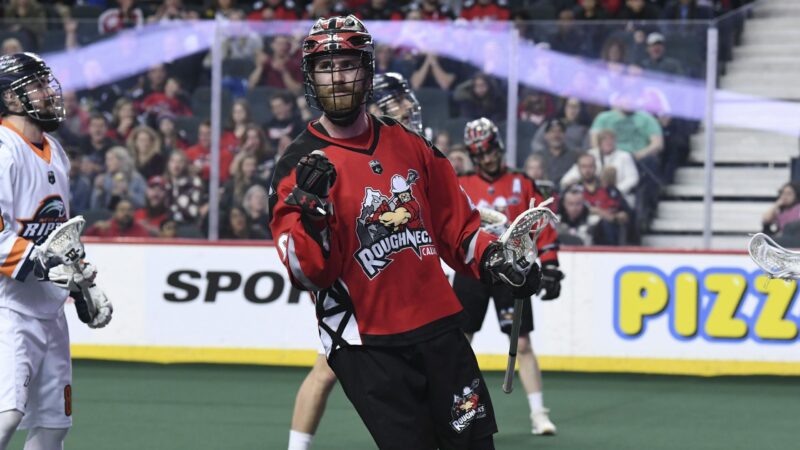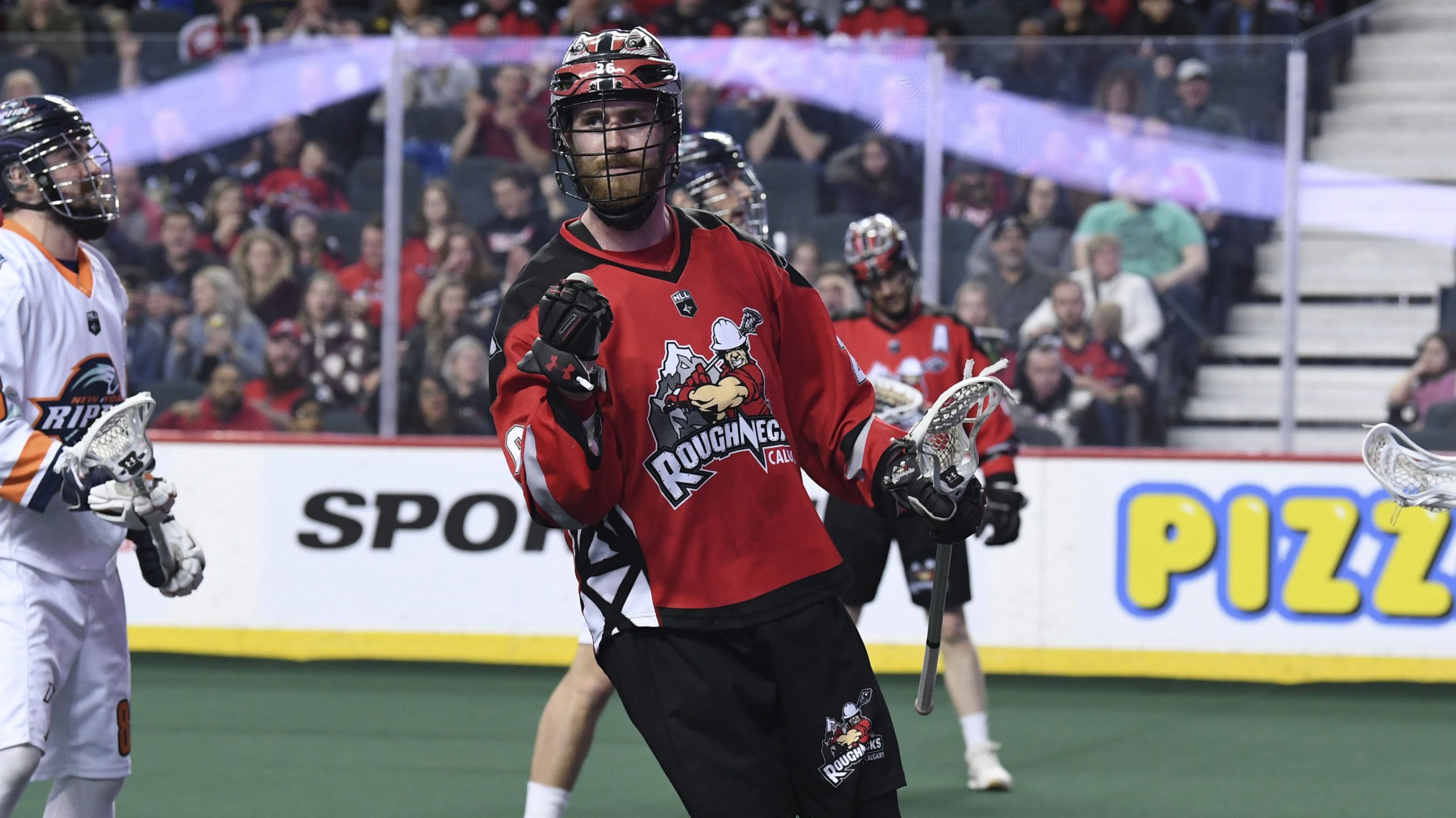 I started playing lacrosse when I was four years old. I went to my local rec centre with my family and was planning on signing up for baseball. And there was a video playing of lacrosse at the rec centre, and my brother and I were just mesmerized by it. When we went up for registration, we told my dad that we didn't want to play baseball, we wanted to try this sport. They had a sale going that day for used gear along with the video presentation, so we got our gear, got started there and never looked back.
I had such an amazing experience growing up playing lacrosse. I played it as much as a possibly could. Some of the big memories that stick out are things like Pee Wee Nationals. Getting outside of your province for the first time and seeing lacrosse in Canada as a whole was really neat. All those national competitions were a lot of fun, and it fueled my passion for lacrosse.
Growing up playing lacrosse in Calgary was huge for me. With the Roughnecks coming to town there were a lot of really good players around and it furthered the growth of the sport in our province. When I started it was way less popular than it is now, but I was fortunate enough to be able to learn from guys like Tracey Kelsuky and Taylor Wray when they were playing here in town. When I got older, I learnt from guys like Geoff and Bob Snider, too.
Playing in Calgary has always been really important to me. When I got into junior I had the opportunity to go out west and play in Vancouver, but I chose to stay in Calgary. I wanted to try and help grow the sport and the name of Alberta lacrosse. I stayed here and played my five years of junior with the Calgary Mountaineers.
We had some pretty awesome moments. We went to two Minto Cups and those were unique experiences. Alberta wasn't as solid as we are now but getting to play against some of the best guys in the world – guys that today I still play with and against today – those are really fond memories.
My final year we were able to win the RMLL (Alberta Junior A) championship. We played Coquitlam in the Western Final, we beat them in a game and it was the first time an Alberta team had won against a B.C. opponent in a playoffs, so that was very special.
Then, I went to university in Pennsylvania and it was second to none. Going to Lehigh University was one of the best decisions I've ever made. They have one of the greatest lacrosse coaches out there in Kevin Cassese, and in my four years there I developed so many close relationships with players and coaches. It really helped me grow as a player.
How much they focus on improving your skill and body in college, you're not going to get that type of education anywhere else. I came into college as a bit of a string bean, 6-foot-3 and 175-lb. and I left at 215-lb. with a lot more muscle than when I started. My experience at Lehigh was so important. I got an education – an English major and history minor – and an education on how to take care of my body, how to play lacrosse and time management. I had an unbelievable four years down there.
It was a pretty special day when I was drafted in 2015 in the NLL. I was in a really strong draft class so I wasn't sure when I was going to go, or who I was going to go to. There was a lot of nerves and anticipation. I was selected 12th-overall by the Saskatchewan Rush. Receiving that phone call from the GM telling you you've been drafted is a hard moment to describe. You work your entire life, it's your dream, and that dream comes to fruition.
The Rush were excellent and they really helped me with my growth. I always say I learned how to play lacrosse when I got to the NLL. It was a different game and it took a while for me to get used to the speed and how the game is played at this level. But I thank Saskatchewan a lot for drafting me and helping me get started in the league.
It was incredible to be traded to Calgary, though. At the time in 2018 I was playing with the Toronto Rock and their GM told me that there was an opportunity for me to go out West. He asked if Calgary would be my preference, and I said 'absolutely.'
It was a chance to play for the team I grew up cheering for, to step on that floor and play in front of so many friends and family. My dream as a child was to play for the Roughnecks so it was surreal getting that call from Mike Board welcoming me to Calgary.
There's something special about the Roughnecks. Obviously we've had a lot of success, and I've had a lot of fun playing for this team. It's one of the most fun groups I've ever been a part of. And, if you look at it, I'm playing with arguably three of the greatest scorers of all time, three of the greatest players in NLL history: Curtis Dickson, Dane Dobbie and Rhys Duch. Every day I go to practice I learn something new about the game.
Winning the 2019 NLL Championship was huge. I had already won one in my rookie year with Saskatchewan but I felt that I played a bigger role in the one with Calgary. I think about where we were at the midpoint in the season that year, and how we came together – I've never been a part of something like that. Just going on a run like we did, it was unbelievable. It was great for my career to have that win in Calgary, but also to be able to share that with my friends and family. When I won my first in Saskatchewan, people in Calgary were happy for me but it obviously wasn't a championship for the Roughnecks so it wasn't nearly as special.
I had great opportunities growing up, and I want to continue that in Calgary. Currently, I'm a coach with ELEV8, and I'm also the director of Classroom Lacrosse. The main part of my job is going into schools and introducing kids to the game, it's one of my favourite things. I really enjoy teaching, and the best part is seeing the kids get excited, seeing them signing up for lacrosse and wanting to know how they can get involved. I know if it wasn't for luck I wouldn't have had the chance to play lacrosse. We've seen an astronomical number of kids over the past five years, over 70,000. I also love the coaching we do; I've worked with kids since they were nine or ten years old. And you get to see them develop and go off to school.
I was fortunate growing up to have such amazing coaches available in Calgary. I think it would be an awful shame for those of us who were given that opportunity to not pass that knowledge along to the next generation.