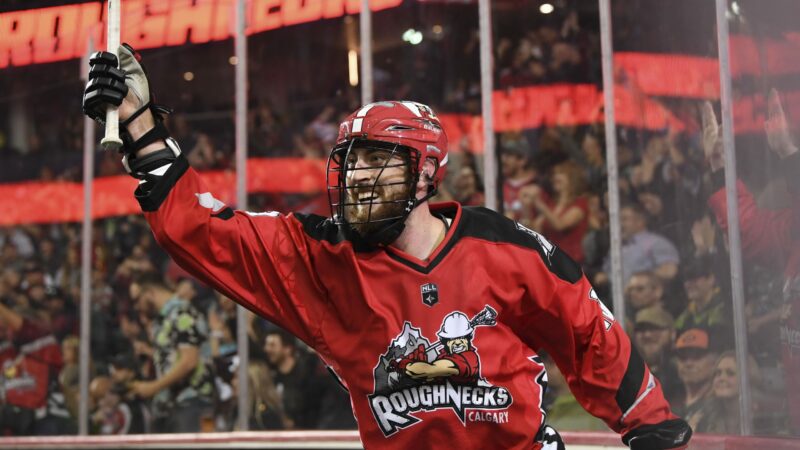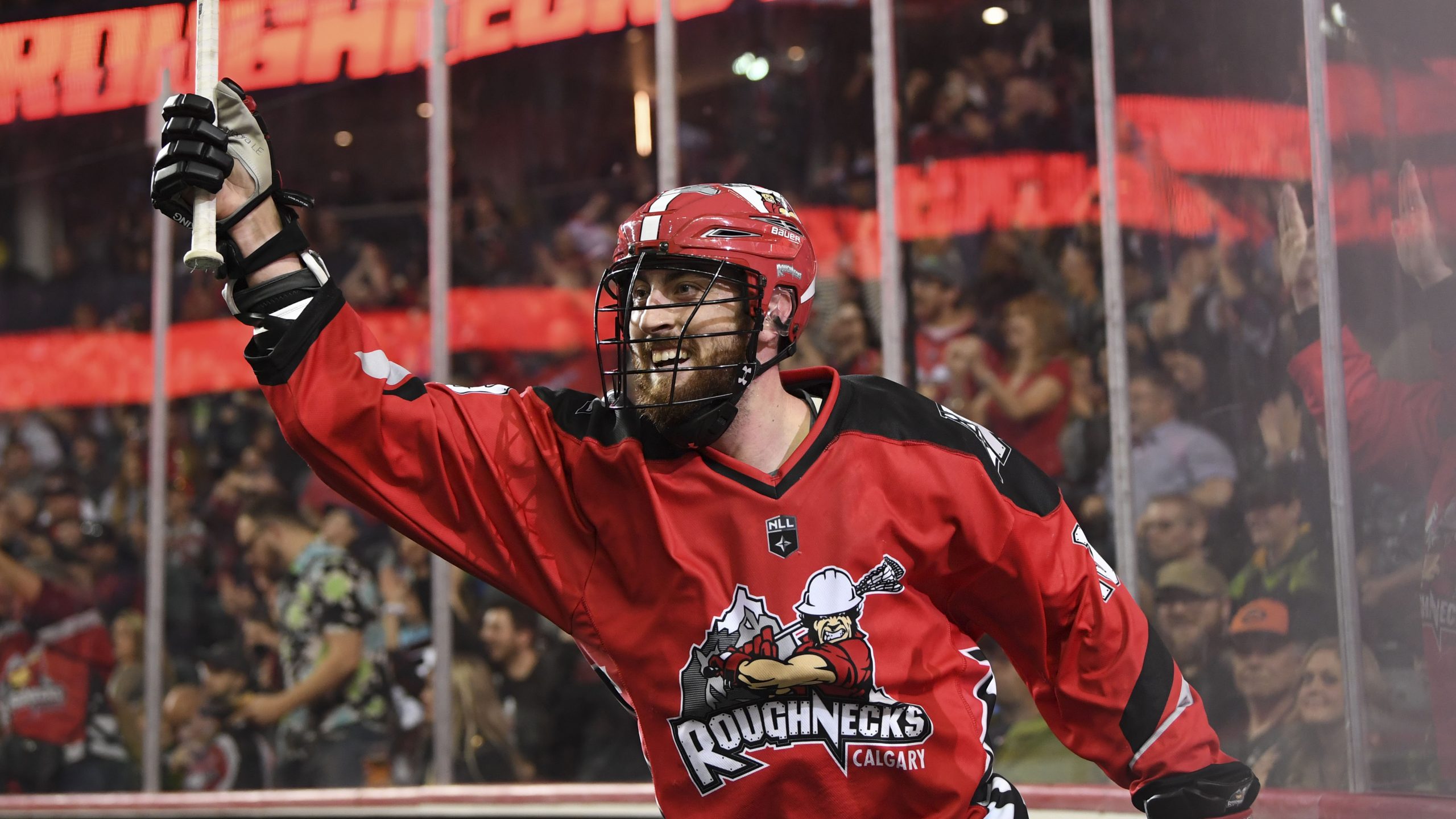 I started playing lacrosse when I was seven years old. Nobody in my family had played lacrosse before -other than my great grandfather, which I didn't find out until later. I was really the first person to pick up a lacrosse stick.
I started off with hockey in the winters and baseball in the summers, because that's what my dad used to play. I played baseball for a few years, but all my friends were playing lacrosse in the summer. So my baseball career came to a halt pretty quick. I picked up box lacrosse because all my friends were playing it, and that's how I got involved.
There are a couple memories from when I was young that stand out. When I was in Novice or Tyke there was this tournament up in Parksville on the island. It was called the Dilly Bar Tournament. At the end of the summer we would always go and stay in this two-level motel that was right off the beach in Parksville. You're going up there to play lacrosse, but you're just excited to be out with all the kids in your area – hanging out by the pool and the beach at the end of the day.
And I remember at the end of the tournament, the parents would always fill up water guns and chase us kids around the motel. We would have this huge water fight, it's one of my most vivid and fond memories.
Another memory is when I was in Novice – the year you start trying out for Tier 1 teams in B.C. – they never had a declared provincials. But at the end of the year they'd take the best kids from your association, and go to Vancouver and play in a tournament called the Jack Crosby. It was my first real crack at playing an advanced level of lacrosse, and it's such a great memory
Looking back when I was younger, my dad was a huge role model for me. My parents never played lacrosse, but eventually my dad – two years after me and my siblings started playing – he started coaching with zero experience. He'd never picked up a stick in his life, but he learned from coming to our games.
He worked as an electrician for decades, and then he was just like "yup, I want to coach and be involved." He picked up a stick, did his research, and ultimately became a really great coach. He was coaching all the Tier 1 teams as we grew up, and he was winning coach of the year awards. He became a great inspiration to me without me realizing it, at such a young age you don't really recognize those things.
When I got older, I played for the Victoria Shamrocks in junior, and that's who I play for now in the WLA. Growing up I said I wanted to wear the green and white, and play for the Shamrocks in Victoria. So it's an honour every summer to put on that jersey.
In Grade 12 I got recruited by the bigger schools: Stonybrook, Ohio State, Syracuse, Virginia. I visited Ohio State and committed on the spot, because I was so blown away. It was the best decision I've ever made, I would never change it. We made two trips to the NCAA Tournament as pretty big underdogs. And I got to play with some pretty phenomenal players like Logan Schuss, Turner Evans and Brock Sorenson. I was able to graduate with a strategic communications major. I was the first person in my family to graduate from college – it was really special.
When I was drafted I was actually finishing up school at Ohio State, in 2015. I was at one of the seniors' houses watching the draft.
I remember getting drafted by Georgia third-overall. It was a really special to hear your name called, especially in the top three, and being drafted alongside so many elite players like Randy Staats, Wes Berg, Lyle Thompson, and Graeme Hossack.
My first NLL game, we played in Colorado. I remember scoring my first goal that night, and Lyle scored his first, Randy scored his first.
But you're always hopeful to end up somewhere closer to home. I was travelling to Georgia for over seven hours almost every other weekend. At the time, you're young, ambitious and think you don't care. But in my third year with them, I got traded to Calgary during the 2018 Draft.
I had no clue that was going to happen during the draft, I wasn't even planning on watching it. But I figured I would tune in when I got home from work. All of the sudden I heard my name and was like "what the heck?!" I had to re-listen to it three or four times to make sure it happened.
I loved my time in Georgia, I had so much fun. But being traded somewhere close to home was really great. It was a breath of fresh air to come to a team that's so well coached, organized and run. All the respect in the world to Georgia – but I couldn't be happier where I've ended up. The fan experience is another level in Calgary.
Of course we ended up winning a championship, too. How do you argue with any of that?
Coming to the team last year, I got injured during the first two days of training camp. When I came back in April, I was able to inspire a group of guys who felt that they were teetering on the edge of being in the playoffs. Being a part of that run we had last year was phenomenal. It was a legendary run by us.
We were able to end up in third place, and then we beat the crap out of anyone that stepped in our way after that. We never stopped. We took down a team that was so confident and we had our way with them. We had our way with everybody. After the moment we played the first game when I came back, when we beat Georgia, there was no doubt after that. We knew were going to win the championship that year.
Of course, I've dealt with some adversity with injuries over time. I got injured in my second year as a player. It put everything into perspective. I had never had a serious injury before that day. It was tough, that was an emotional day when I destroyed my knee. It puts into perspective how much you love lacrosse, and how grateful you are to play a sport and get paid to do it.
For players who go through injuries, never be afraid to reach out to those around you who can support you. At the start I did the complete opposite, I kept to myself. But that can really make the battle between your ears more difficult, rather than just having the affirmation you're looking for. It's so important to have. It pushed me to get back in shape, to be a better person on and off the floor and to be thankful for what I have.
The way Calgary has supported me through my injuries has been phenomenal. Considering I've been here for two seasons and I've played a total of 10 games. Everyone always checks in with me, the medical team, all the coaches, the players and all of the staff are constantly reaching out to me. The way they treat their players, it's like family.
I hope that one day soon I have the opportunity to give back to this team, who has supported me so well.