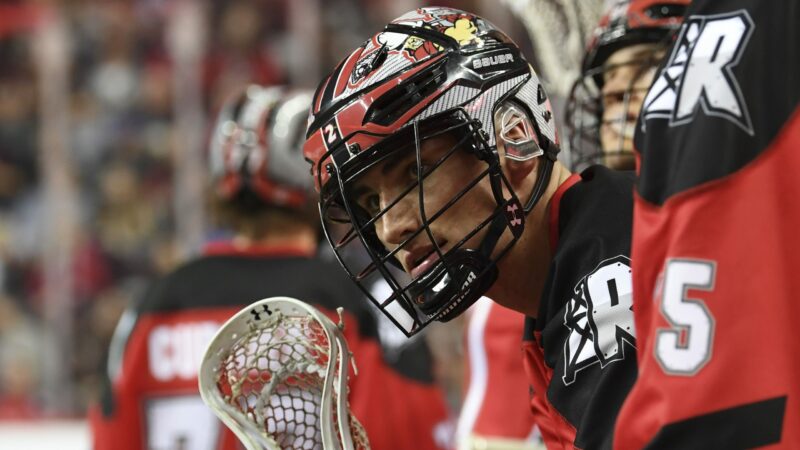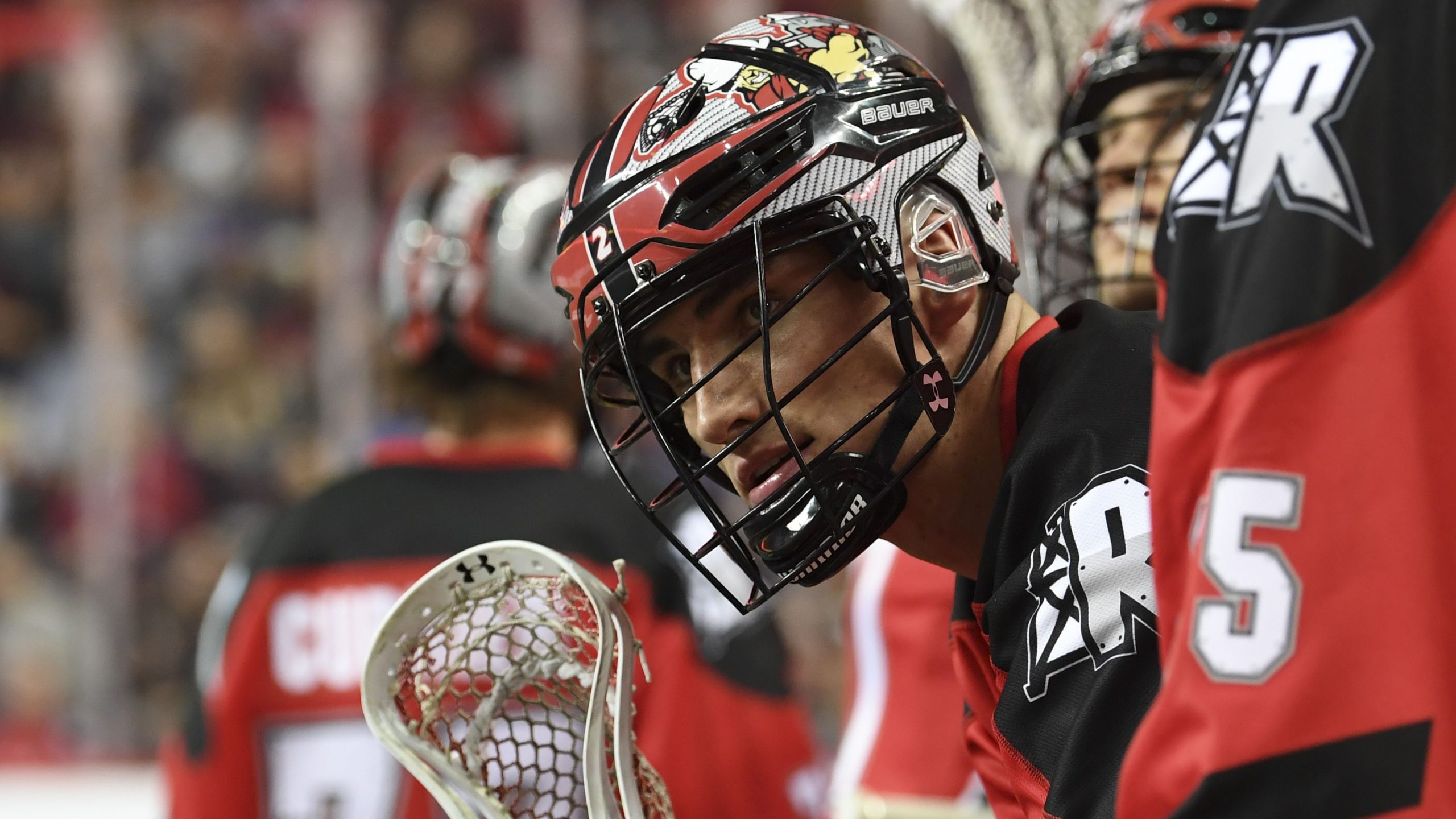 I was six when I started playing lacrosse. I actually had a female cousin that played indoor, she played in a women's league for fun. I went to a game and had never seen or head of lacrosse. At that time I had only played soccer and T-ball. I saw it and I remember as soon as we came back from that visit I asked my dad to put me in lacrosse, and that was the end of it.
Looking back on my younger years I don't really remember the wins or losses. I remember the friends and the people that I met. That very first day I went to the community centre to sign up – when I got my first lacrosse stick – I met kids that day who are still some of my best friends. All the memories I have as a kid have nothing to do with the actual game itself, but it bringing me a new family.
It's been a rollercoaster for me, though. I'm 6-foot-7 now and in Grade 10 I hit this crazy growth spurt. When I was in midget I got player of the year, and then the next year I swear I was the worst player in the league. I was getting frustrated – I grew six inches in a year and I was just terrible. I'd go to catch the ball and it would be hitting my hand and not my stick, because six months ago my stick used to be there. It was a gong show for a little while trying to figure out this new, long, skinny body I was dealing with.
But the whole time I was always played lacrosse, I stuck to it and eventually figured it out.
In junior A, I joined a team called the Delta Islanders. It's an hour away from where I live so at first I was hesitant. But I quickly found out that I had a big friend group with that team. Throughout high school I played with the Burnaby Mountain Selects. It was a travelling team throughout the states that played field to get exposure for college. When junior came and I got drafted to Delta, a big chunk of the guys I had known from the Selects were on that team. It ended up being some of the best years of my life.
My NCAA career was a little unusual. I first went to a Div. I school called High Point in North Carolina. But it wasn't the right fit for me. I was only 17 and I had never even been away from home for a week, and there I was spending 10-straight months in North Carolina. I was not ready for the commitment.
I left after one year and I spent a year at home. About halfway through the time I was at home I was not feeling great and getting a bit depressed about wasting an opportunity to do something better. It was always weighing on me so I decided to go give it another shot.
The second school I went to was called Colorado Mesa University, it was a Division II school and I stuck it out for three-and-a-half years and finished with a Business Finance major. The coaching staff there were the best people on the planet. The head coach there, Vince Smith, he's like my dad away from my dad. I babysat his kids and his wife would help me out if I ever needed anything. If you were on that lacrosse team you had little sisters, which were his daughters, and his wife was basically our mom. But when we would get on the field it was straight business. He was able to draw that line and never waver with it. Being around someone like that shapes you as a person. I went in to that school as a boy and came out as a man. Smith changed my life – I owe a lot to that guy.
The day I graduated from Colorado Mesa was actually my first day playing in the NLL. I literally walked across the stage that morning in Colorado, went straight to the airport and flew to Calgary for our first game against Vancouver.
I think I only sat three games in my first year because I was trying extremely hard to make the lineup. I'm a right-handed defender and the majority of our backend are righties, so you have to do what you're asked or you're not going to be needed that night. I just listened to specifically what coach wanted me to be doing and at all costs, I did that.
When we won the championship I cried. Duch scored the goal and I was just hysterical. You dream of that moment, the whole point of me playing lacrosse my whole life was to win that championship. Winning the championship in my rookie year, I still don't believe it. There are guys that will play in the NLL for years and not even get a sniff. I did it, I'm part of the team and organization and you can't take that away. I don't even know if it's sunken in for me still.
Over time, I've realized I am beyond lucky to have gotten drafted to Calgary. The more I've been in the NLL, the more I've seen how blessed we are being with the Roughnecks organization. It is so first-class, we are treated so well.
I think the fans are everything. The excitement of playing for Calgary wouldn't be the same without them. Having the kind of fan base in Calgary that we do and being notorious for having this big, rowdy party all the time is just so fun. I bring my family out to the games and I always hear how much fun they have. I swear they don't even watch the lacrosse game because they're just having so much fun in the stands. Seeing the fans come down after the game and knowing they all want to be a part of it is really cool.
Looking ahead I just want to be my best. I think regardless of the success in my first season, that's over with – it's done. I want to keep that mentality of having to work for it and never getting complacent with what I'm doing because nothing's really promised. That's been made especially apparent by this COVID-19 stuff, how easily things can be taken away – so to appreciate it.
It's so cliché but I want to get better every day. I want to do something for myself every day to be better. My goal is to play as long as I can and never stop improving.