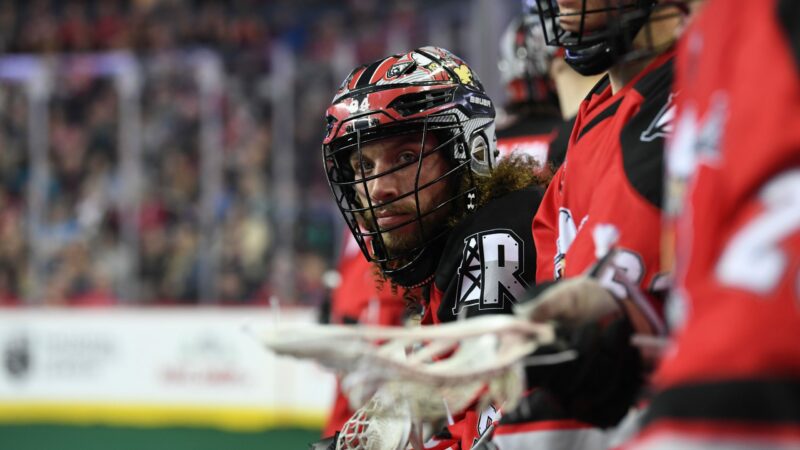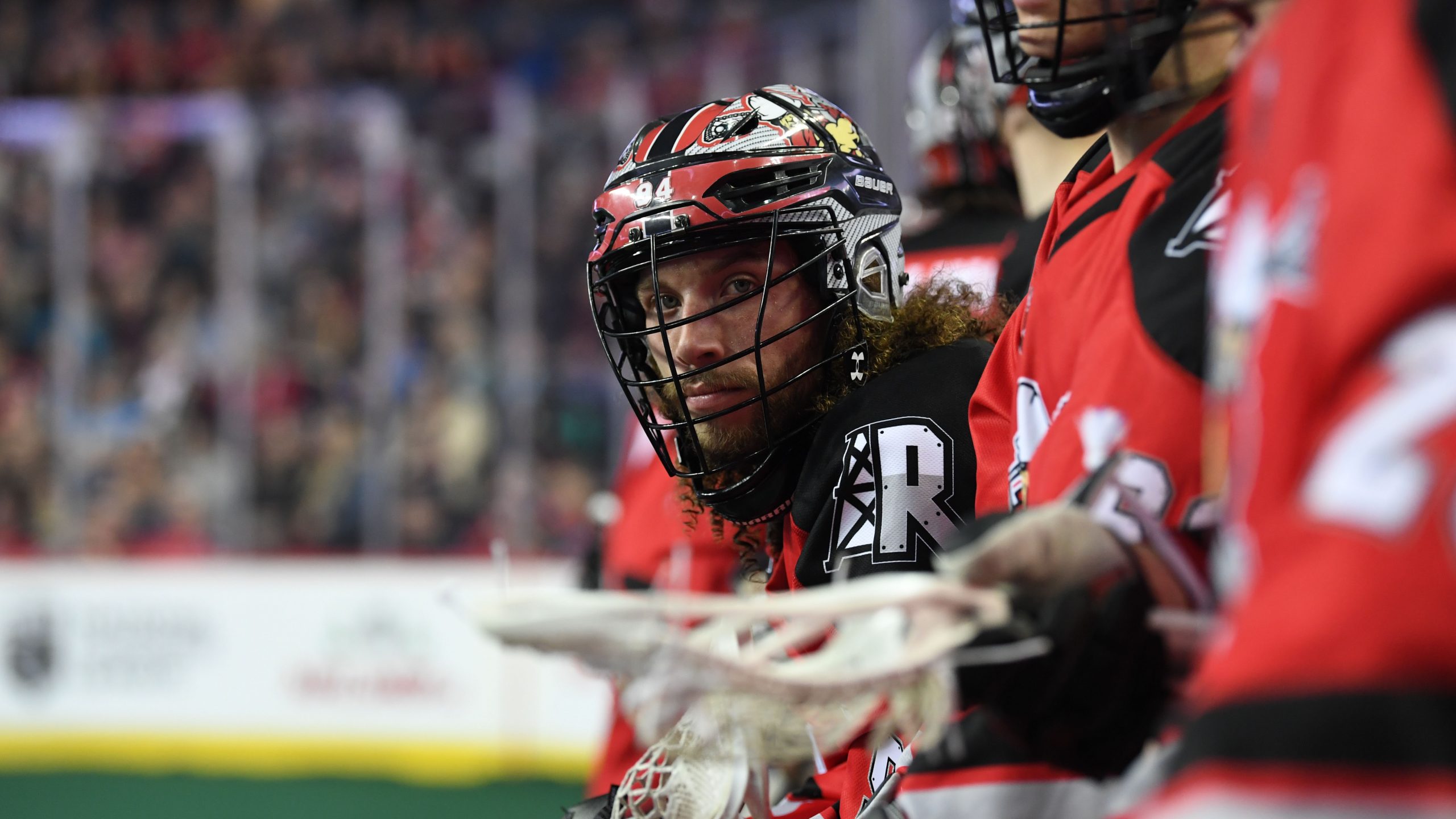 I started playing lacrosse pretty late.
I began in pee wee when I was 12 or 13 years old. I was playing hockey and baseball at the time and wasn't really focused on lacrosse; I really had never looked into it. But some family members – Mark Steenhuis, Billy Dee Smith and Dhane Smith – ran camps out in Grimsby just out on the highway. They got a hold of me one day and said 'hey, would you like to try this sport out? We've all played and we think with your type of play in other sports this would be a good fit for you.'
I finished playing baseball and gave their camp a try. Next thing I know, I'm playing on a number-one A team in St. Catherines – both box and field lacrosse. I'm very fortunate, the first two years of my career I made the one team and we won the championship. So after that lacrosse really stuck, it furthered my interest in it.
Some of my fondest memories in lacrosse began the first few years I played. I really remember the group that we had. A lot of the guys I grew up playing hockey with also played lacrosse in the summer, so we were around each other year round. Our families were always on the road travelling together, whether it was in hotels, or out in the woods camping. To this day I still keep in contact with those guys. Just being together and all the times we had is one of my favourite memories from when I was young.
I remember during my last year of midget, we had senior B team here in the city. I wasn't even playing junior yet but I got called up to play for the senior B team. I went out to Akwesasne and our team was very good actually. I didn't know too many guys on the team but obviously the coach saw something in me – we ended up finishing third that year.
Then, in my first year of junior, I got cut from the junior A team and played a full year of junior B. The following four years I moved back up to junior A, playing on the St. Catherines Athletics team.
When it was time to go to college I had some offers from NCAA Division 1 schools like Syracuse. But I didn't have the best grades growing up and it kicked me in the butt. I couldn't get past Clearinghouse (NCAA eligibility center), which made me not eligible to go to that school. I would have had to red shirt for a year, which I didn't want to do.
So I ended up going to Onondaga Community College – it's a feeder school for Syracuse. I did a two-year program they had in exercise science and I had some accolades there with some pretty good honours. The experience was great, I made lifelong memories and great relationships with the coaches, staff, players and families. The bonds I made at that school I'll never forget, especially after winning two national championships, and staying undefeated the whole time.
After I finished at Onandaga, I put my name in the draft. I was fortunate enough that Mike Board and Mouse (Curt Malawsky) had some interest in me, and drafted me in the second round (24th-overall) in 2015.
I was at the draft when it happened, it was in Oakville just down the highway at the Toronto Rock Athletic Centre. I had my family with me there. I was sitting there patiently waiting. I hadn't really spoken to the Calgary staff during the combine I went to previous and I had some interest from other teams. But I waited until my name was called, went up and got my hat.
In that moment, I felt like I was dreaming – it was so surreal. It was bound to happen, I just didn't know when. When the time came I almost shed a tear, it was like a gust. I was so relieved.
My five seasons with Calgary have been unreal. Every team always preaches about family, but the Roughnecks always put the logo on the front of the jersey before the name on the back.
Everyone is so accepting and the friendships that I've made on the Roughnecks are forever. When someone steps in that dressing room it's a totally different bond. Those 25 guys are my best friends.
Winning the NLL Cup in 2019 is the highlight of my career; I don't know what's going to top that. Winning in Calgary in front of the best fans in the league was another surreal moment. Times like that with that kind of group you'll never forget. What a feeling that was.
The energy that everyone brought every single practice, game, and video session was incredible. We were never finished, we always kept going. We fought through a lot of adversity throughout the season and after that game against Georgia in April we buckled down. Everyone knew what was on the line and what we had up for grabs. It was another day, another opportunity, and we seized every opportunity there was.
My biggest mentors in my lacrosse career were my parents. They've been there for me since Day 1. I'm thankful to have them in my life. Also my coaches that I've had the opportunity to play under, they put the steps in for me to get me to where I want to be. There are always the tougher coaches that are always in your ear, but they're just trying to help you – they have the same goals in mind and they help you fulfill that.
Looking ahead, I'd love to win a world championship if the opportunity was there again. I played for Team Canada in 2018 at the FIL World Lacrosse Championships in Israel, but we fell short. Hopefully that opportunity comes around again.
I'd like to win another NLL Championship for sure, too.
Actually, a couple more would be nice!