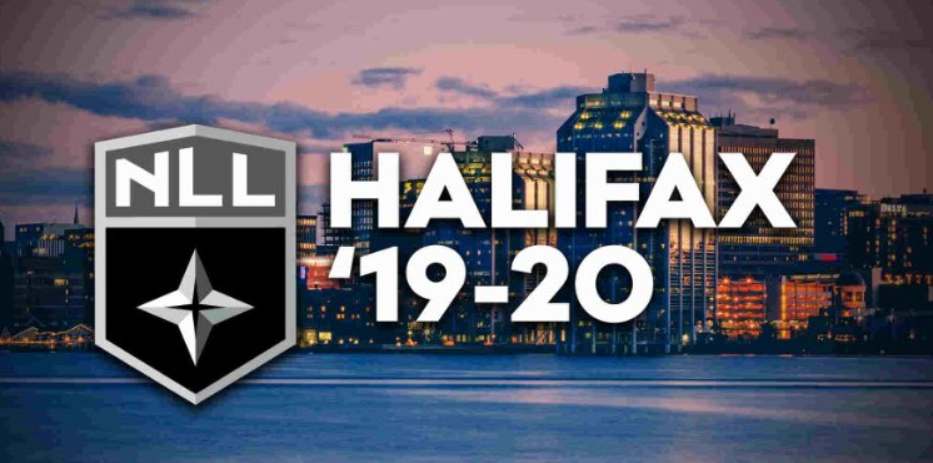 See also: NLL Approves Rochester Expansion Team using Knighthawks Brand
PHILADELPHIA, September 13, 2018 – The National Lacrosse League (NLL), the largest men's professional indoor lacrosse league in North America, today announced that it has awarded a franchise, under the ownership of Curt Styres, to the city of Halifax. Styres is the current owner and general manager of the Rochester Knighthawks.
Styres, who was named NLL's 2017-18 General Manager of the Year, applied to relocate his team and received approval from the NLL Board of Governors.
"We are very proud to welcome the great city of Halifax, Nova Scotia, as a National Lacrosse League franchise. Known as a great events city with a passionate, loyal, and hungry fan base for major league sports, Halifax proved to be an ideal location for our league's expansion in Canada," said NLL Commissioner Nick Sakiewicz. "Curt Styres is one of our longest standing and most passionate owners and I am sure he will bring his knack for winning to this great City just as he has in Rochester. This marks yet another exciting step towards the execution of our 5-year plan."
The Halifax franchise will begin play during the 2019-20 season at Scotiabank Centre, with many of the players on the current Knighthawks' roster. The season will include nine regular season home games, pre-season and playoff games.
"When I took over ownership of the Knighthawks on June 19, 2008, I said that when I left, I wanted to leave the team in better shape than I found it," said Styres. "I believe we have done that as we have added three banners to the rafters as NLL champions and made a fourth trip to the Finals last season. We have also created hundreds of new fans and introduced the game to thousands of children across western New York. Again, I cannot put into words how proud I am of everything that WE have accomplished together."
Finishing the regular season with a 10-8 record, the 2017-18 Knighthawks were crowned East Division champions and advanced to the franchise's first NLL Finals appearance since 2014. Though falling short to the defending champion Saskatchewan Rush in Game 3, the franchise was still awarded for their stellar season. Four members of the Knighthawks took home NLL season awards.
"Our city, partners and customers are ready for the unprecedented mix of sport and entertainment the NLL will bring to Halifax," said Carrie Cussons, president & CEO of Scotiabank Centre. "We're committed to providing our customers with a diverse mix of events and I can't think of a better addition than professional lacrosse. We're thrilled to welcome the NLL and Curt Styres to Halifax and can't wait for the 2019-20 season!"
The Rochester team's full roster will remain intact for 2018-19 season, continuing to play out of Blue Cross Arena in Rochester. The first game in Halifax, under a new team name, will be played at Scotiabank Centre in December 2019.
For more information, visit www.HalifaxNLL.com.
About the National Lacrosse League (NLL)
The National Lacrosse League (NLL) is North America's premier professional indoor lacrosse league. Founded in 1986, the NLL ranks third in average attendance for pro indoor sports worldwide, behind only the NHL and NBA. The League is comprised of 11 franchises across the United States and Canada: Buffalo Bandits, Calgary Roughnecks, Colorado Mammoth, Georgia Swarm, New England Black Wolves, Philadelphia Wings, Rochester Knighthawks, San Diego Seals, Saskatchewan Rush, Toronto Rock and Vancouver '18. The 2018-19 NLL season, commemorating the League's 33rd year, will begin December 1st for #FaceOffWknd. For more information, visit NLL.com and find the NLL on Facebook, Instagram and Twitter.
About Scotiabank Centre
Scotiabank Centre is the largest multipurpose facility in Atlantic Canada, serving as the region's premier venue for major entertainment and sporting events and the nucleus of major event activity in Nova Scotia. Having hosted the world's top performers, homegrown talent, best in class athletes and many performers in between, Scotiabank Centre has been a source for community vibrancy and pride for 40 years. With a seating capacity of more than 10,000 and the versatility to accommodate a range of events, Scotiabank Centre hosts between 450,000-500,000 attendees each year and is home to the Halifax Mooseheads, the Halifax Hurricanes, the Royal Nova Scotia International Tattoo and now, the National Lacrosse League's Halifax expansion team.