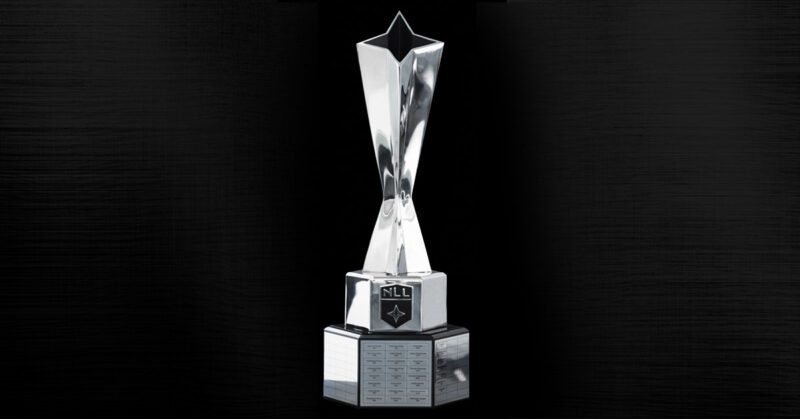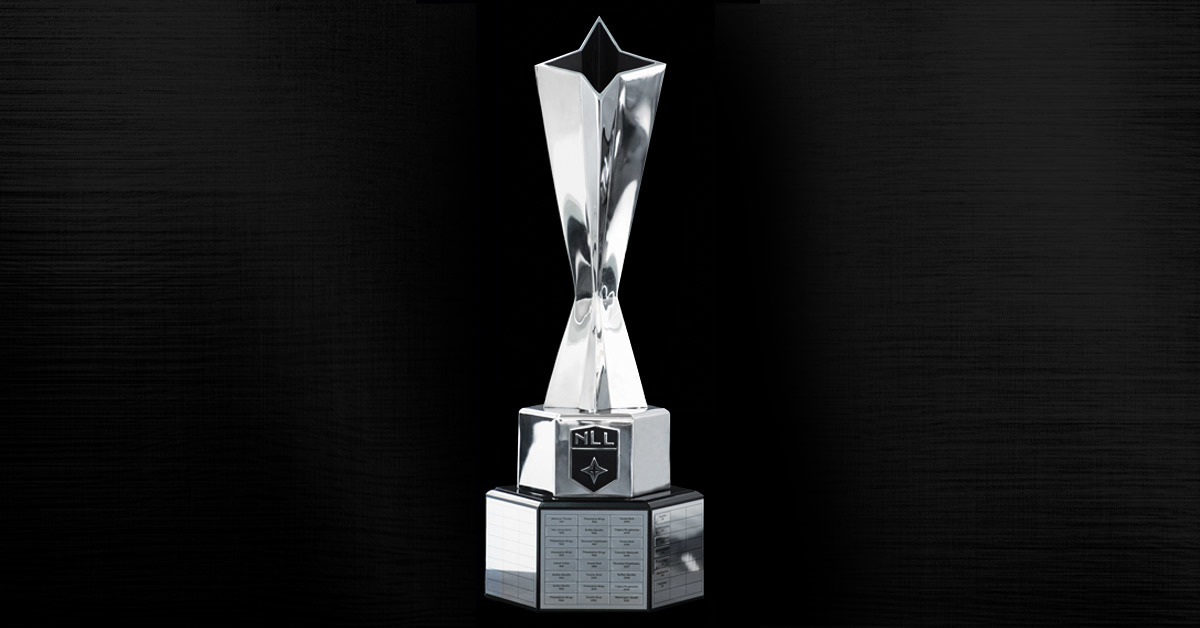 PHILADELPHIA, April 30, 2018 – The National Lacrosse League (NLL), the largest men's professional indoor lacrosse league in North America, today unveiled its newly redesigned finals trophy, named the National Lacrosse League Cup. Featuring the NLL Star, the trophy reflects the League's new brand direction and provides a dynamic design fit for a champion. The NLL Star, introduced within the League's new logo, acknowledges the four original NLL teams from the Mid-Atlantic region, while paying homage to the roots of the sport with its similarity to the Native American Morning Star.
Along with the trophy, the championship series will now be called the NLL Finals to go along with the new branding of the championships. The NLL Cup will be presented at this year's Finals, set to begin the weekend of May 18th or May 25th, depending on seeding. The NLL Finals will be streamed live on NLL TV, CBS Digital and Twitter.
"We are extremely excited to unveil the NLL Cup. In December of 2016, we set out for a new brand identity for the NLL, and today, we unveil the most iconic symbol of any League competition, the championship trophy. With this beautifully designed trophy we continue to grow the NLL identity", said NLL Commissioner Nick Sakiewicz. "A trophy more symbolic and fitting to a NLL champion. A special thank you to Bennett Awards for providing us with such an iconic piece for our championship trophy."
The new championship trophy was crafted by Bennett Awards, located just outside of Sacramento, California.
"We are honored to have collaborated with the NLL on their new trophy", said Mollee Johnston of Bennett Awards. "When meeting with members of the League, we wanted to create something unique, yet recognizable and a piece that embodies their new brand direction. We believe we were able to creatively capture the brand with the symbol and incorporation of the NLL Star. After months of planning and production, we are thrilled to finally see the National Lacrosse League Cup revealed."