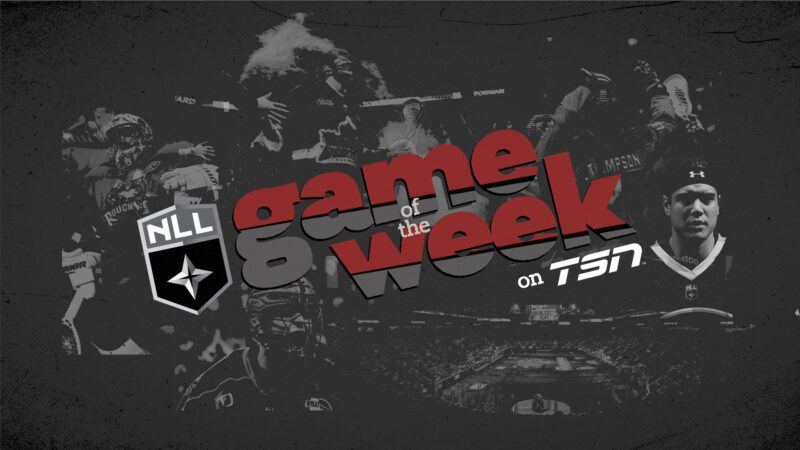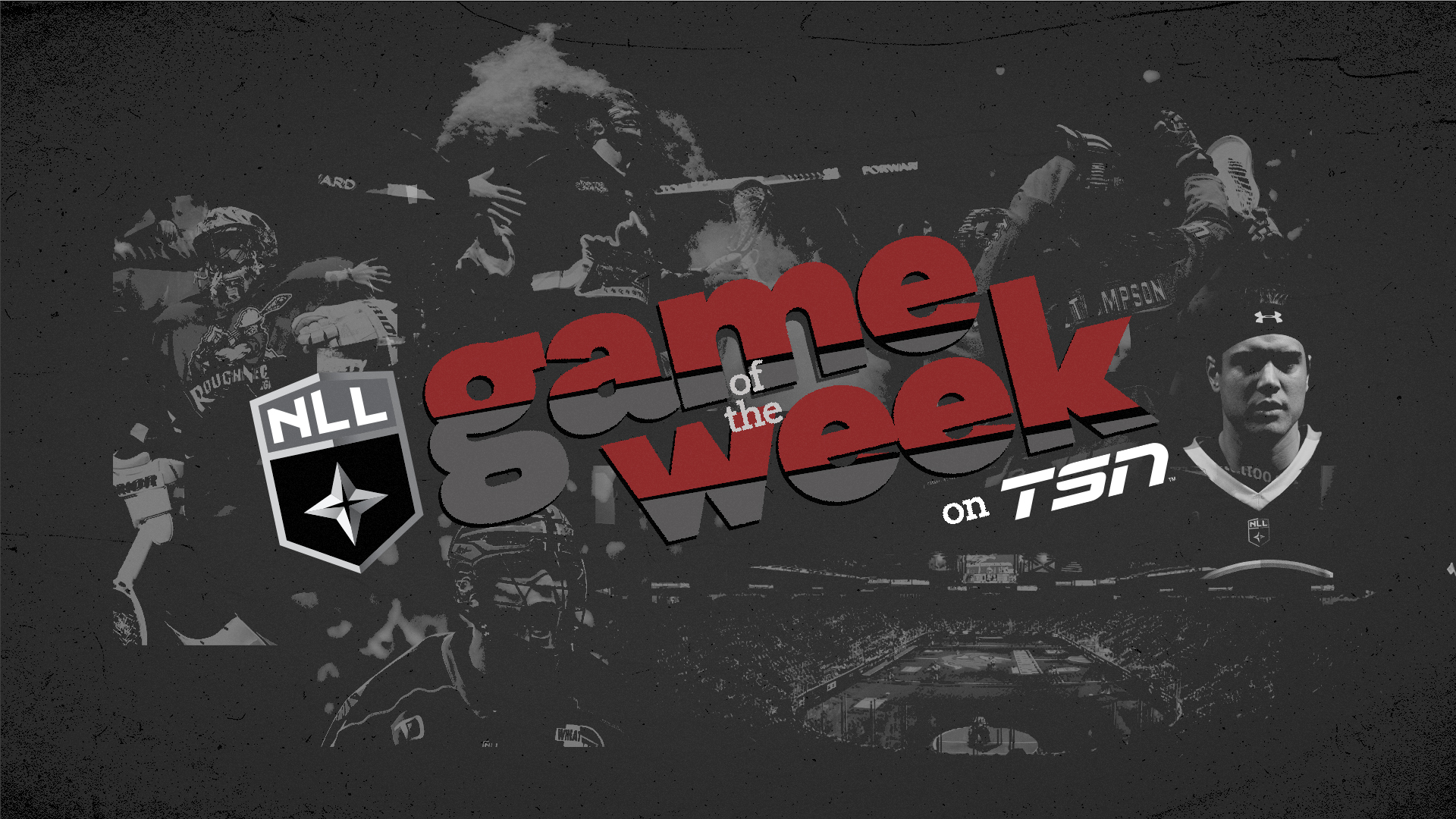 Every Canadian Team Featured on NLL Game of the Week Schedule; All Regular Season Games also Available for Live Streaming on TSN Digital Platforms
PHILADELPHIA and TORONTO, November 17, 2021 – The National Lacrosse League (@NLL), the largest and most successful professional lacrosse property in the world, along with TSN, Canada's Sports Leader, announced the "NLL Game of the Week" on TSN broadcast schedule for the 2021-22 regular season, which features games from the home arenas of every Canadian franchise. The 20-game regular season broadcast schedule begins with Brett Manney and the Albany Firewolves going to face Tom Schreiber and the Toronto Rock from the Rock's new home, the FirstOntario Centre in Hamilton, Ont., on Saturday, Dec. 4, at 7 p.m. ET on TSN. In addition to the NLL Game of the Week broadcasts, TSN delivers live streaming coverage of every game of the NLL regular season and postseason for fans across Canada on TSN's digital platforms, TSN.ca and the TSN app.
The "NLL Game of the Week" lineup on TSN features nine matchups between Canadian teams and 11 between U.S. and Canada-based teams. Seven of the nine U.S. franchises appear, including a home game for Buffalo against East Division rival Toronto on Jan. 8, 2022. The "NLL Game of the Week" schedule is available on the NLL and TSN official websites (all times eastern, schedule subject to change).
Saturday, December 4, Albany @ Toronto, 7 p.m.
Saturday, December 11, Calgary @ Saskatchewan, 8:30 p.m.
Friday, December 17, Saskatchewan @ Vancouver, 10:30 p.m.
Thursday, December 30, Halifax @ Calgary, 9:30 p.m.
Saturday, January 8, Toronto @ Buffalo, 7:30 p.m.
Saturday, January 15, Halifax @ Toronto, 7 p.m.
Saturday, January 22, Vancouver @ Calgary, 9:30 p.m.
Saturday, January 29, Rochester @ Toronto, 7 p.m.
Saturday, February 5, Panther City LC @ Vancouver, 10 p.m.
Saturday, February 12, Philadelphia @ Halifax, 5:30 p.m.
Saturday, February 26, Colorado @ Saskatchewan, 8:30 p.m.
Saturday, March 5, Vancouver @ Halifax, 6 p.m.
Friday, March 11, Albany @ Halifax, 6 p.m.
Saturday, March 26, Georgia @ Toronto, 5 p.m.
Friday, April 1, Vancouver @ Calgary, 9 p.m.
Saturday, April 2, San Diego @ Toronto, 7 p.m.
Saturday, April 9, Vancouver @ Saskatchewan, 9:30 p.m.
Saturday, April 16, Halifax @ Toronto, 7 p.m.
Saturday, April 23, San Diego @ Saskatchewan, 9:30 p.m.
Saturday, April 30, (flex) Colorado @ Calgary*, 9 p.m. OR San Diego @ Vancouver, 10 p.m.
"The 'NLL Game of the Week' on TSN ushers in a new era for the league's new media business. The schedule showcases all our great franchises in Canada and the broad range of distribution on both TSN linear and digital platforms allowing fans across the country to experience the excitement of NLL games on TSN. As Canada's premier sports network we could not be more excited and honored to partner with TSN and take our content and media distribution business to the next level," said NLL Commissioner Nick Sakiewicz. "The consistency of the 'NLL Game of the Week' on linear channels and all games streamed on digital will make appointment viewing accessible for all fans to experience the huge rivalries, big stars, and new expansion teams entering the league matching up against the traditional powerhouse clubs that have been in the league for 35 years."
Additional highlights of TSN's NLL Game of the Week schedule include:
Rush defender Matt Beers and Warriors forward Matthew Dinsdale face their respective former teams on Dec. 17, as Saskatchewan visits Vancouver
The first installment of the Battle of the Prairies between Calgary and Saskatchewan takes place on Dec. 11
A rare Thursday night game on Dec. 30 features two star goaltenders as Warren Hill and the Halifax Thunderbirds take on Christian Del Bianco and the Calgary Roughnecks
Brothers Paul and Dan Dawson play each other on Jan. 29 as Rochester visits Toronto
The Philadelphia Wings make their first trip to Halifax to take on the Thunderbirds on Feb. 12
On March 26, two-time Transition Player of the Year Challen Rogers and the Toronto Rock host the Georgia Swarm, led by 2020 and 2017 MVPs Shayne Jackson and Lyle Thompson
The schedule is the result of a historic partnership announced in July between the NLL and TSN to bring games to Canadians across broadcast and live streaming platforms for the first time since 2016. The agreement is the league's most comprehensive Canadian broadcast partnership in its 35-year history, and marks the next in a series of major steps the league has taken in recent months as it moves towards returning to play on Dec. 3.
For the most up to date information and breaking news, sign up for the NLL newsletter at NLL.com. Also follow Deputy Commissioner Jessica Berman and Commissioner Sakiewicz on Twitter @JessicaBerman1 and @NLLcommish, respectively.
About the National Lacrosse League
The National Lacrosse League (NLL) is North America's premier professional lacrosse league. Founded in 1986, the NLL ranks third in average attendance for pro indoor sports worldwide, behind only the NHL and NBA. The League is comprised of 15 franchises across the United States and Canada: Albany FireWolves, Buffalo Bandits, Calgary Roughnecks, Colorado Mammoth, Georgia Swarm, Halifax Thunderbirds, Las Vegas NLL, New York Riptide, Panther City Lacrosse Club (TX), Philadelphia Wings, Rochester Knighthawks, San Diego Seals, Saskatchewan Rush, Toronto Rock, and Vancouver Warriors.
For more information, visit NLL.com and find @NLL on Facebook, Instagram and Twitter. For more information visit NLL.com.
About TSN
TSN is Canada's Sports Leader and provides world-class content across its industry-leading platforms including five national television feeds, TSN Direct, TSN.ca, TSN Radio stations, and the TSN app, now featuring 5G capabilities. With a broad portfolio of multimedia sports assets, TSN delivers more championship events than any broadcaster in the country. The network's deep and diverse roster of live sports programming includes the Grey Cup, IIHF World Junior Championship, Spengler Cup, Hockey Canada events, CFL, NFL, NBA, MLS, Toronto Maple Leafs, Ottawa Senators, Montreal Canadiens, Winnipeg Jets, Season of Champions Curling, FIFA World Cup™, UEFA EURO, MLB, Golf's Majors, Grand Slam Tennis, NASCAR, F1, UFC, and NCAA March Madness. TSN comes from Bell Media, Canada's premier multimedia company with leading assets in television, radio, digital, and Out-of-Home. More information about TSN is available at TSN.ca.