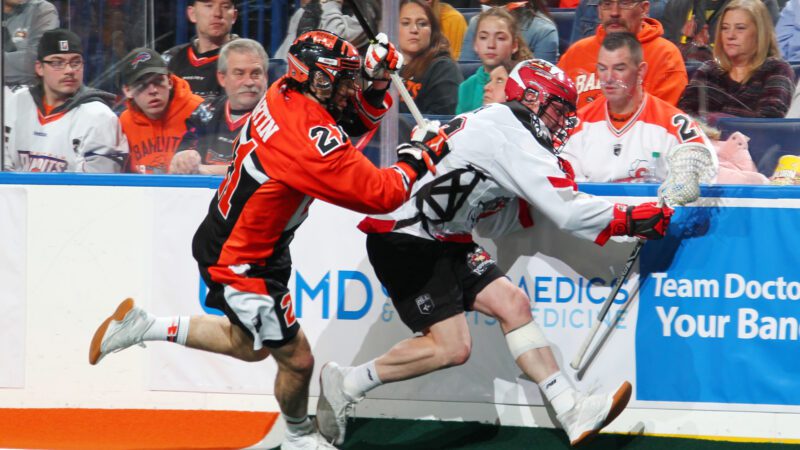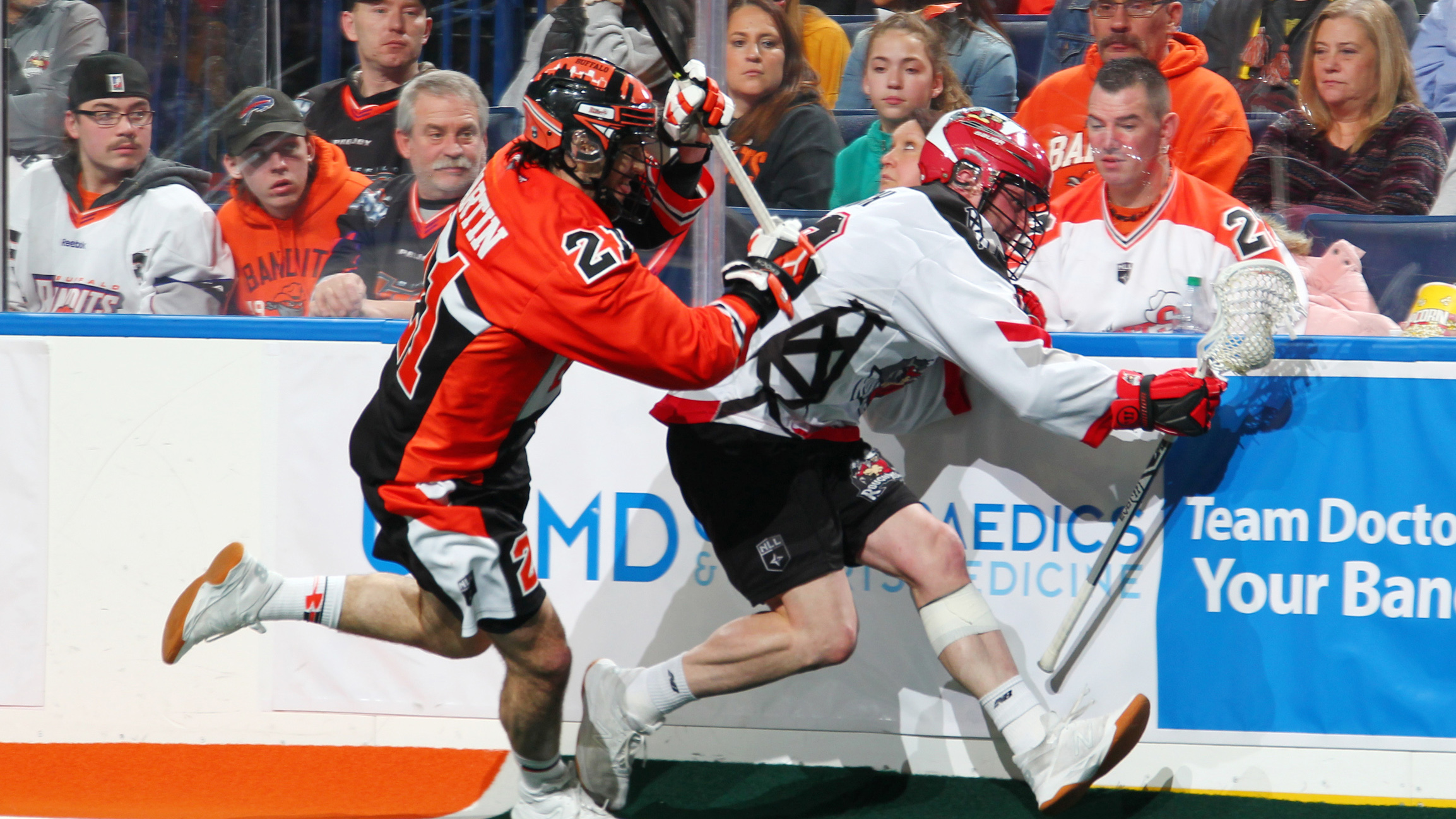 NLL FINALS SCHEDULE
Game 1: May 18, 5:30 p.m. MTN – KeyBank Center
Game 2: May 25, 7:00 p.m. MTN – Scotiabank Saddledome
x-Game 3: May 31, 6:00 p.m. MTN – KeyBank Center
x-if necessary
LEADING PLAYOFF SCORERS
Roughnecks:
Dane Dobbie (5g-8a: 13 pts.)
Curtis Dickson (6-5: 11)
Jesse King (4-3: 7)
Bandits:
Dhane Smith (3-9: 12)
Shawn Evans (5-3: 8)
Corey Small (5-2: 7)
SPECIAL TEAMS
Powerplay:
Roughnecks – 75%
Bandits – 63.6%
Penalty-kill:
Roughnecks – 87.5%
Bandits – 54.5%
SETTIN' IT UP
History tends to repeat itself.
The Roughnecks hope that's the case this season.
Back in 2004, the two teams met in the NLL title tilt, the Roughnecks hoisting their first Cup in franchise history with a 14-11 win at the Scotiabank Saddledome.
Calgary beat Colorado to advance from the West.
Buffalo beat Toronto to come out of the East.
So far, the same story has played out.
Now all that's left is for Calgary to pen the same finish when the now championship best-of-three series starts Saturday in Upstate New York.
The teams played each other just once this year, in a tight 12-10 Buffalo win at the KeyBank Center on Feb. 16. The tilt saw the Roughnecks with an 8-6 lead at halftime, before Buffalo shut held Calgary to just two second-half goals while scoring six of their own.
The final dagger came on an attempt by the Riggers to tie the game at 11.
"It was a one-goal game, we hit a post, they went down and scored the other way, and the game was over," said Roughnecks defender Mitch Wilde.
Both teams are on a roll heading into this game — the Roughnecks have won five in a row, while the Bandits have strung together four wins.
THIS, THAT, & THE OTHER
THIS: Roughnecks star Curtis Dickson notched his 100th career playoff point in last Saturday's 8-4 West Final win over the Colorado Mammoth … THAT: Christian Del Bianco has been solid in net in the Roughnecks' current five-game winning streak. Over that span, he has faced 242 shots and posted a .798 save percentage. And in the playoffs, he's put up a stellar .857 so far … THE OTHER: Calgary's special teams have been top notch throughout the playoffs so far, allowing only one goal on eight penalty-kills, and converting on nine of their 12 powerplays.