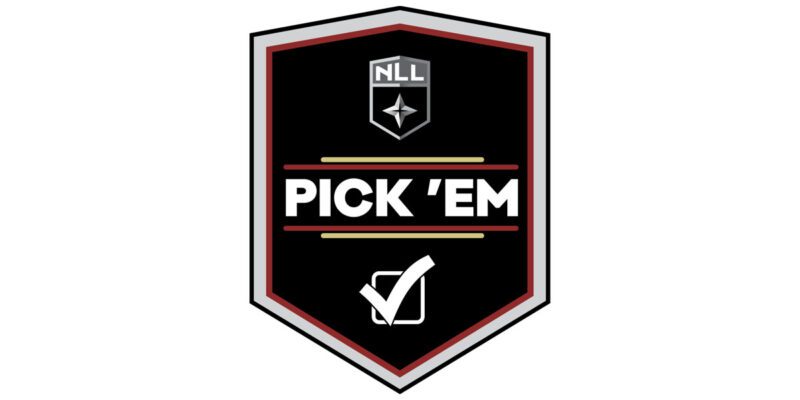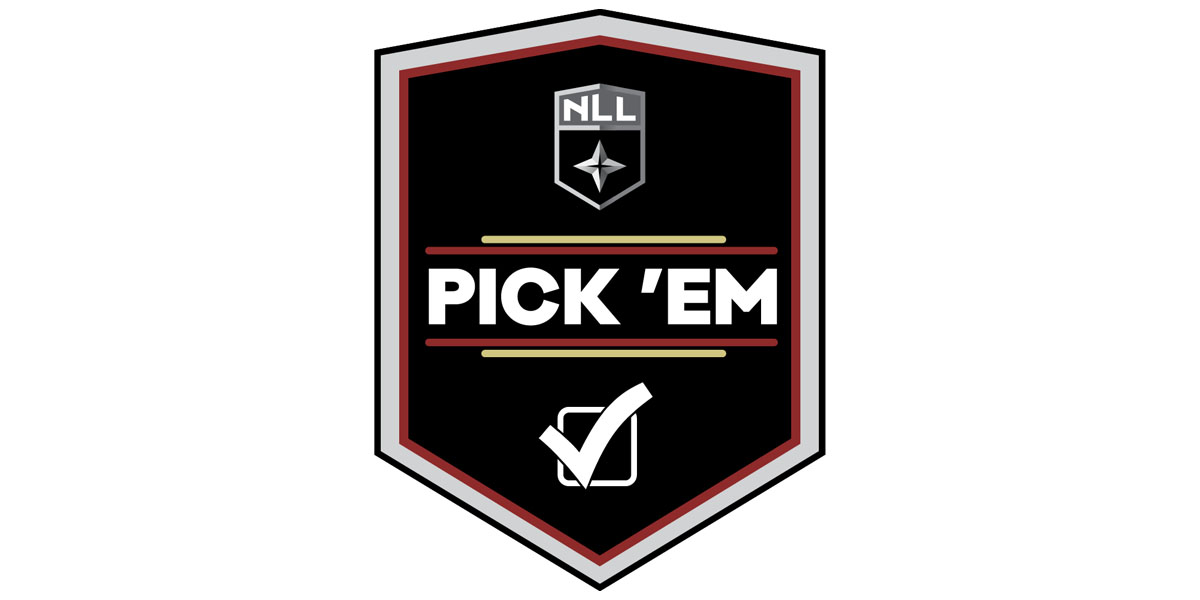 The Free to Play Game, built in association with Genius Sports, is available for weekly and season long contests
PHILADELPHIA, November 30, 2021 – The National Lacrosse League (@NLL), the largest and most successful professional lacrosse property in the world, today announced the launch of the NLL Pick 'Em Challenge for the 2021-22 Season in partnership with Genius Sports (NYSE:GENI). Each week, fans will answer 10 questions relating to the upcoming weekends action for their chance to win cash and other prizes. Fans have the chance to win a weekly $10,000 prize should they answer every question correctly in any regular season week. The free-to-play game is available for fans at www.nllpickem.com/.
"NLL Pick 'Em is another way that fans can stay engaged with the league and its players on a deeper level, encouraging greater knowledge of the game and rewarding our most loyal supporters," said NLL Commissioner Nick Sakiewicz. "And with all of our games more accessible in the U.S. and Canada, following the progress of their NLL Pick 'Em selections will be easier than ever."
NLL Pick 'Em was developed in association with Genius Sports, the official data and technology partner that powers the ecosystem connecting sports, betting, and media. Genius Sports was also selected to develop the NLL Summer Polling Challenge which ran during the summer of 2021, asking NLL fans their opinions on a variety of topics.
For the most up to date information and breaking news, sign up for the NLL newsletter at NLL.com. Also follow Deputy Commissioner Jessica Berman and Commissioner Sakiewicz on Twitter @JessicaBerman1 and @NLLcommish, respectively.
About the National Lacrosse League
The National Lacrosse League (NLL) is North America's premier professional lacrosse league. Founded in 1986, the NLL ranks third in average attendance for pro indoor sports worldwide, behind only the NHL and NBA. The League is comprised of 15 franchises across the United States and Canada: Albany FireWolves, Buffalo Bandits, Calgary Roughnecks, Colorado Mammoth, Georgia Swarm, Halifax Thunderbirds, Las Vegas NLL, New York Riptide, Panther City Lacrosse Club (TX), Philadelphia Wings, Rochester Knighthawks, San Diego Seals, Saskatchewan Rush, Toronto Rock, and Vancouver Warriors.
For more information, visit NLL.com and find @NLL on Facebook, Instagram and Twitter. For more information visit NLL.com.