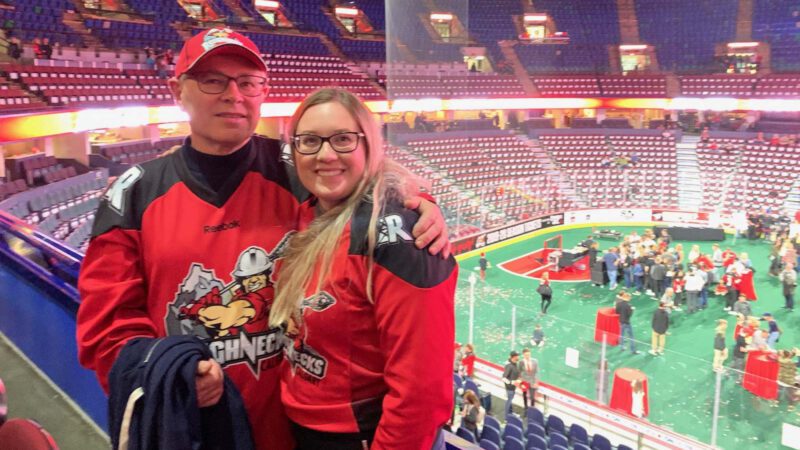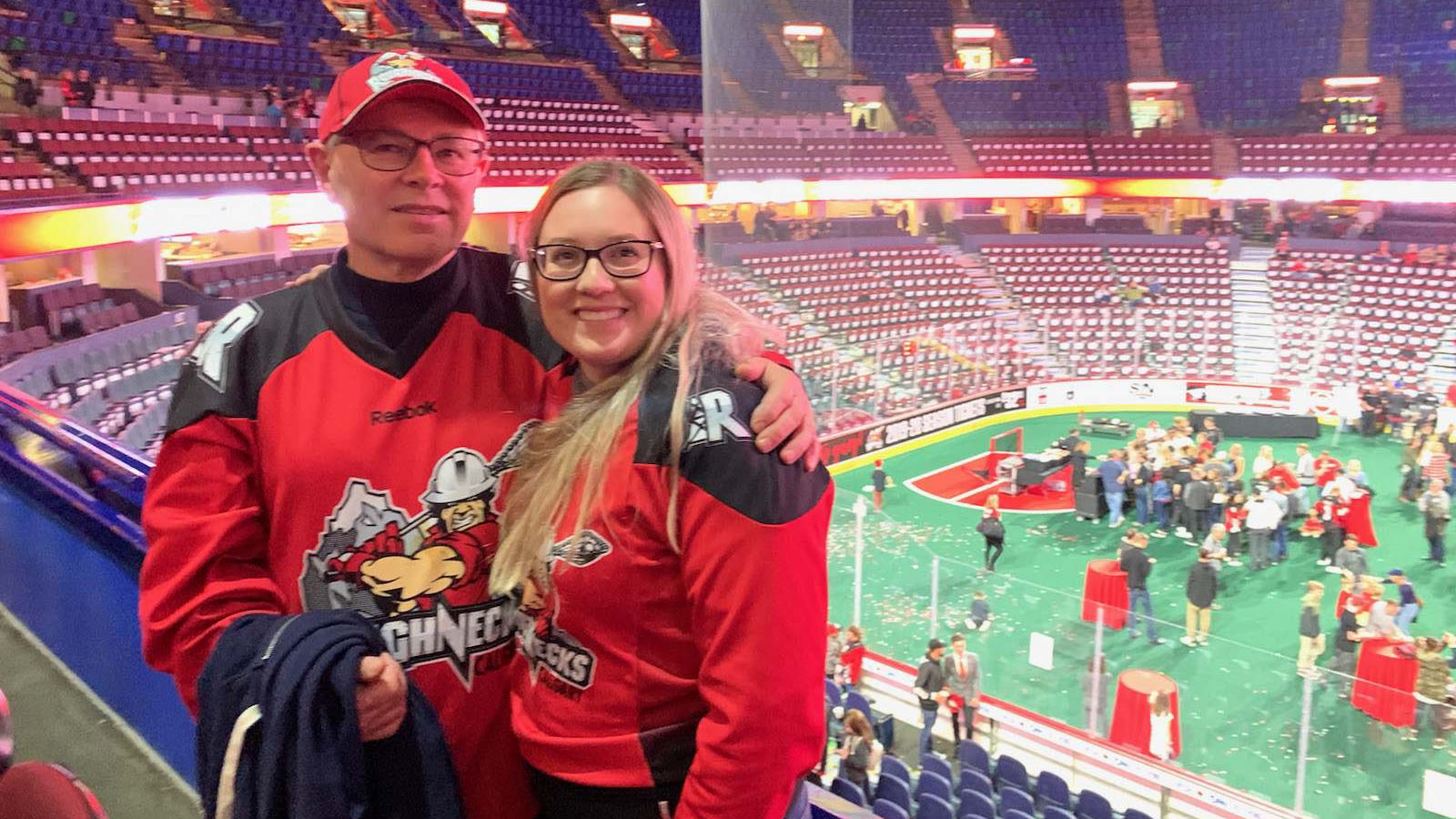 Nineteen years, three championship victories, and countless memories.
As a season-ticket holder since Day 1, Roughnecks super fan Allen Skalicky has been through it all.
And he's loved every minute of it.
"Back in 2001, I didn't have a clue about the NLL," he recalled. "I didn't even know there was team in town until a buddy at work asked if I wanted to split a four pack of hockey tickets. We looked at it, and it was a little too expensive. But he said 'there's this new team coming to town, this new sport, it's called lacrosse, do you want to take a look at that?' I said 'yeah, why not?'
"We bought season tickets because they were very affordable. Since the first game we saw we said 'yeah, we like this' and we've been season-ticket holders ever since."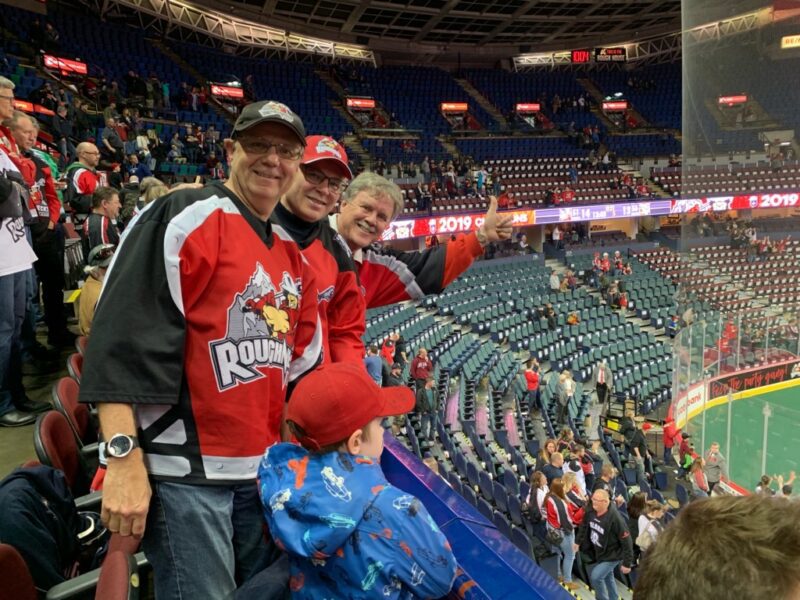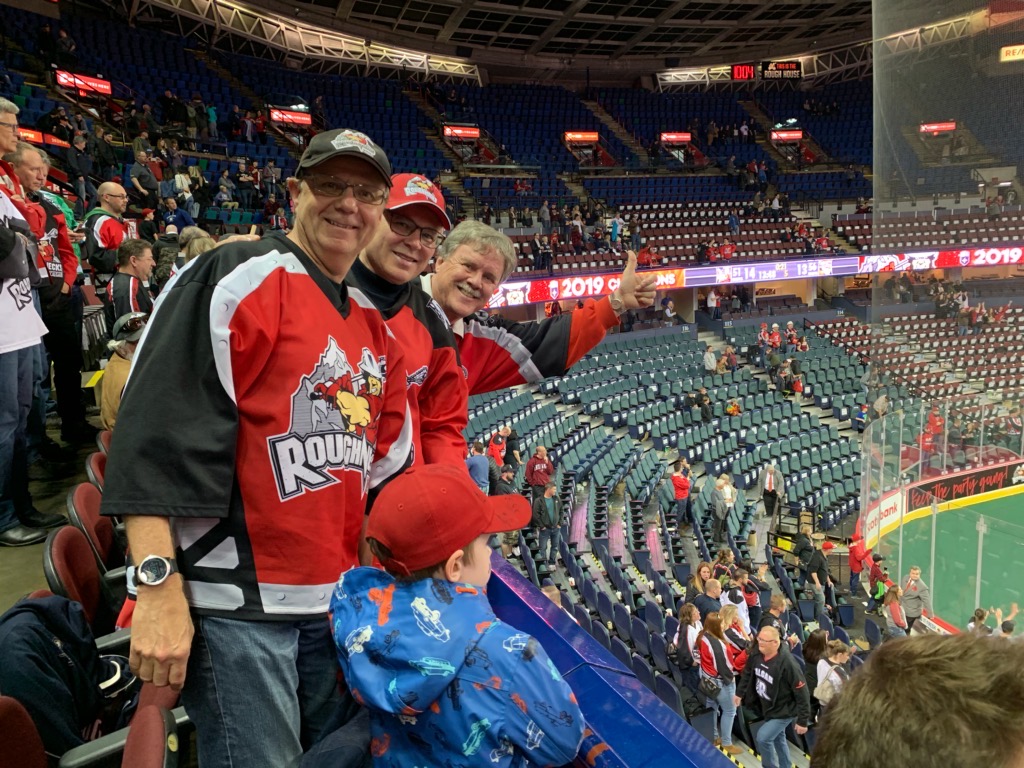 On Nov. 24, 2001, Skalicky got his first taste of NLL action at the Saddledome in the Riggers debut. It was a game against the Montreal Express, a fellow expansion team. The Roughnecks would lose the game 32–17. Despite the score, he was hooked from the first whistle
"The first game we actually got blown out," he explained. "But it was quite an eye-opener. We didn't know what to expect. I just remember thinking, 'wow! That's a lot of action and a lot of goals.' It was never a dull moment. We loved the hitting and the fast pace."
Like many Roughnecks fans, Skalicky was eager to share the game with his family after his first experience. His children, in particular, took quite the shining to the Roughnecks.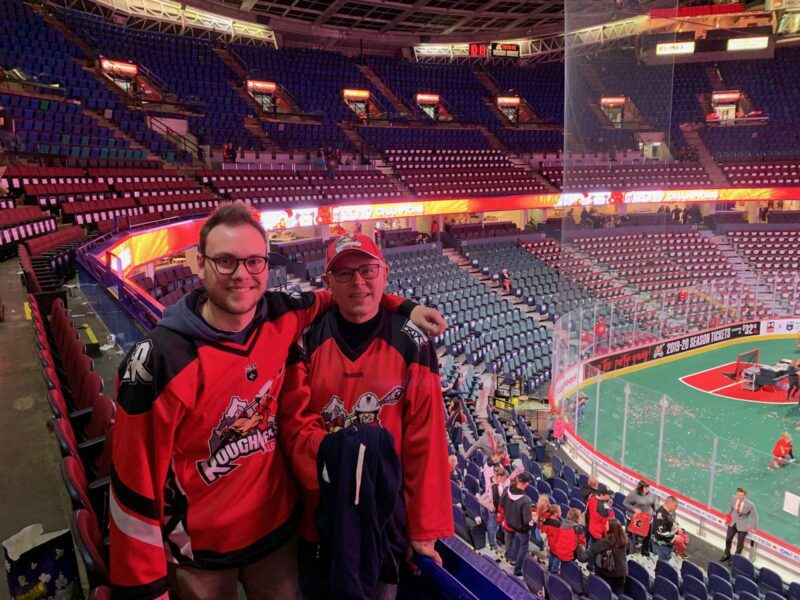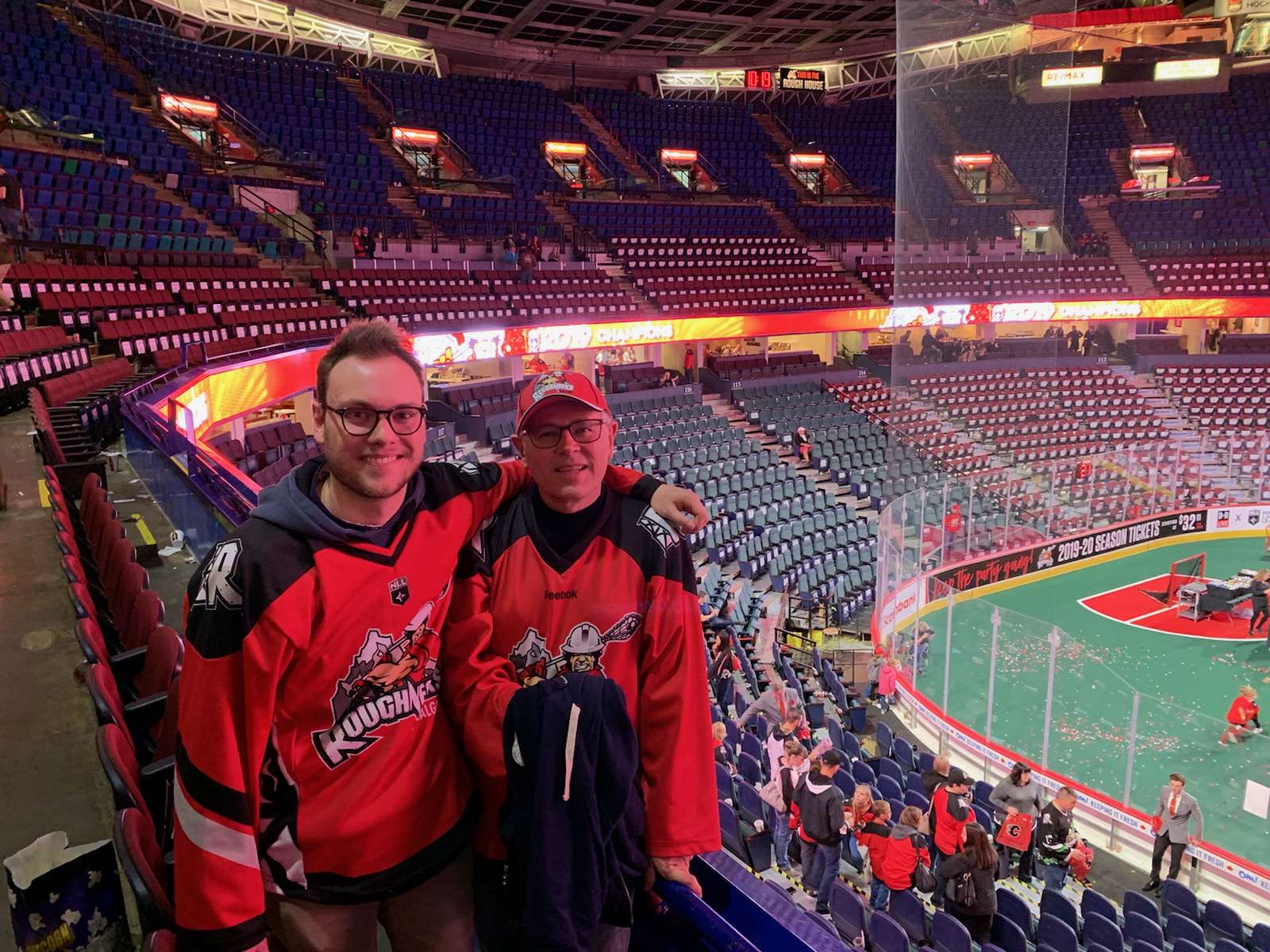 "When it was my turn to use tickets, I brought my children. They are now season-ticket holders themselves: my daughter and her husband, and my son. They are passionate fans as well.
"It just grows on you, you get hooked."
The action, the speed, and the skill involved is addictive. But most of all, Skalicky is hooked on the passion.
When the Roughnecks play, the 'Dome is full of family, thousands strong.
"It's one thing to be there and experience the atmosphere and the excitement," he said. "But you get a sense you're contributing. The players and the team, one thing I've noticed is they appreciate the fan base, so much. They play for the fan base. I think by attending games we contribute to that, we contribute to their energy and their motivation.
"It feels like you're a part of the team, you're a part of the victory.
"All of us who go to the games, we just love the team, and they love us, too."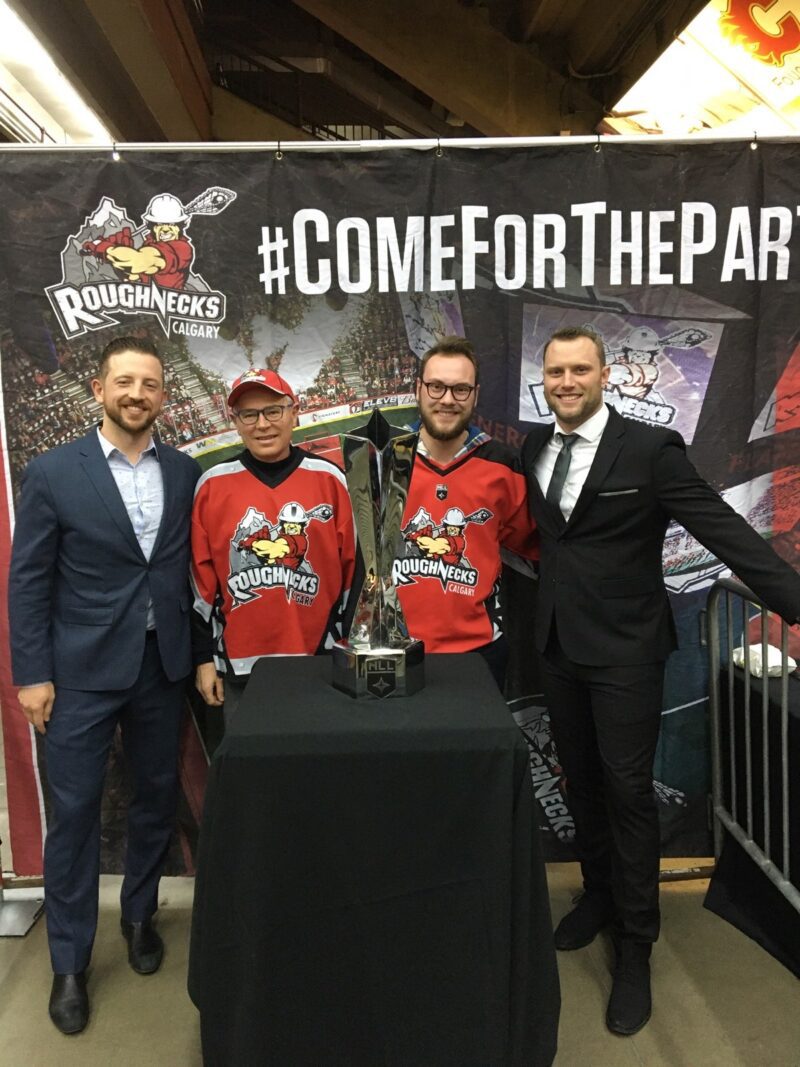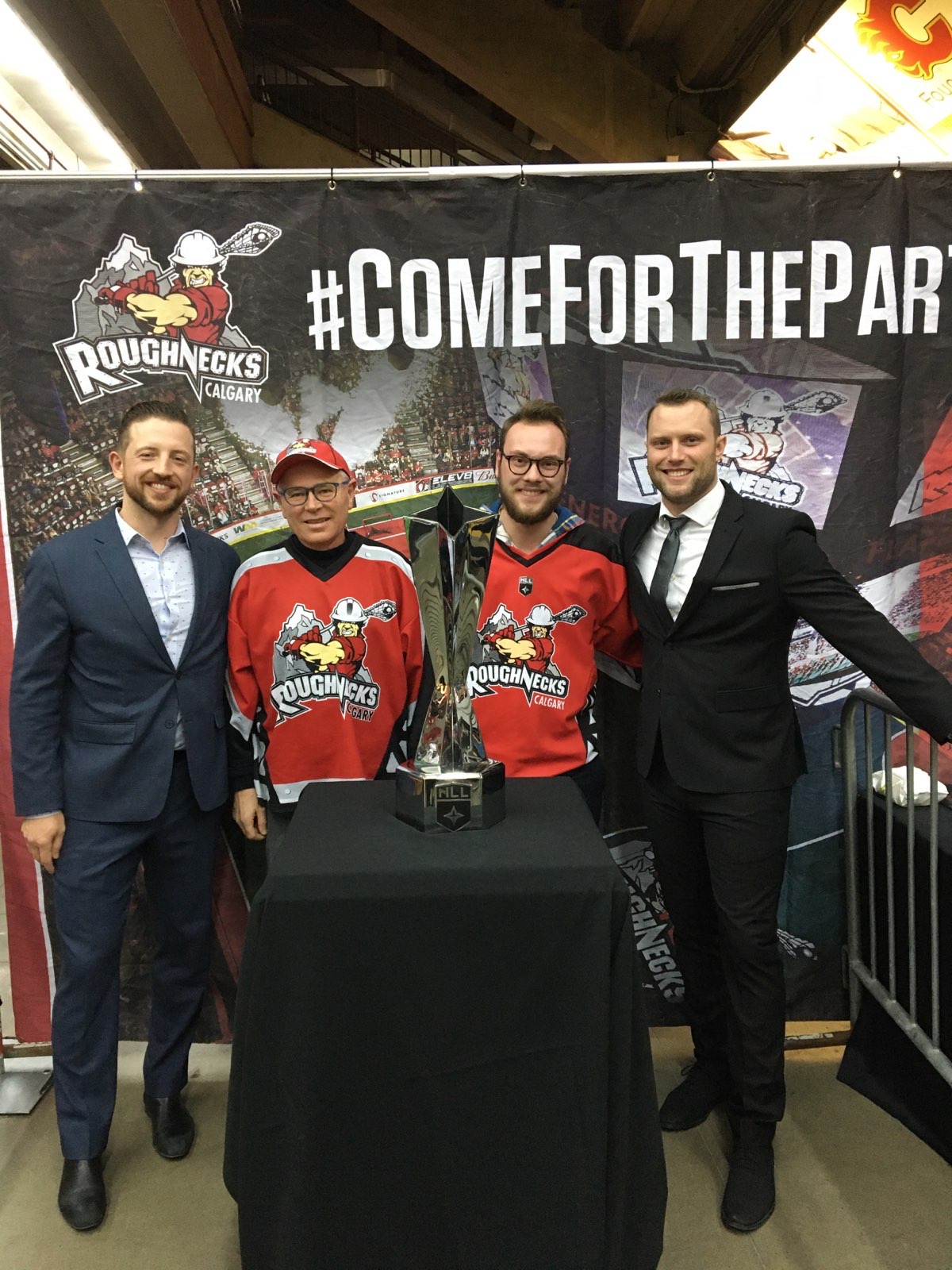 Skalicky has had the privilege of being in the building for all three of the franchise's championship victories. All of them were exciting, but one stands out.
"My all-time favourite memory is winning the first cup in 2004," he reminisced. "It was a sold-out crowd, it was so packed and loud in there and we weren't expected to win. Upsetting Buffalo is a great memory of mine – because they were pretty cocky.
"I remember being on the C-Train heading to the game and there were some people dressed in Buffalo Bandits jerseys, I guess they had made the trip from Buffalo to watch. I looked at them and I said in my head: 'You know, they're going to be really disappointed when they lose.'
"You have to have faith in your team, right? And they played an amazing game that night. We just took the game and the building blew up.
"I am fortunate enough to have seen all three cups in Calgary. And the fans in Calgary shouldn't take that for granted. It's not often you get to see your team win in your building."
If you haven't seen a game yet, Skalicky has a message for you:
"You're missing out on an action packed evening of nothing but excitement. I've been to plenty of other sporting events before.
"Absolutely nothing compares to the atmosphere."