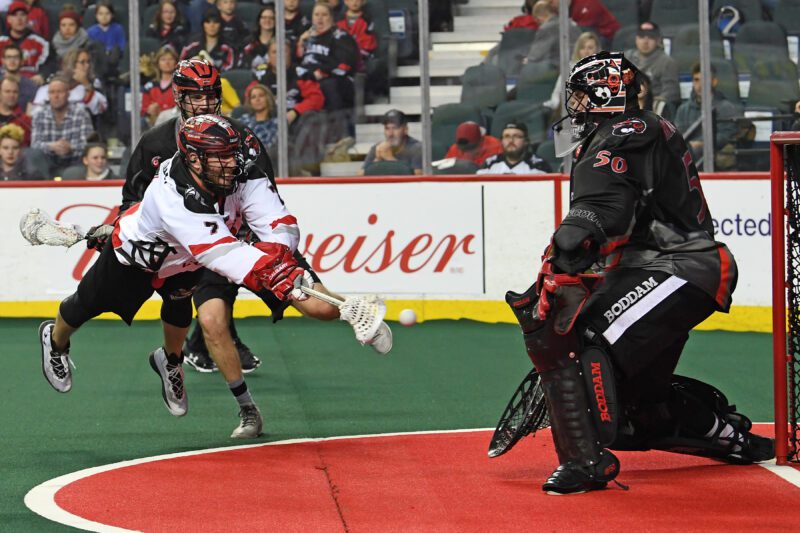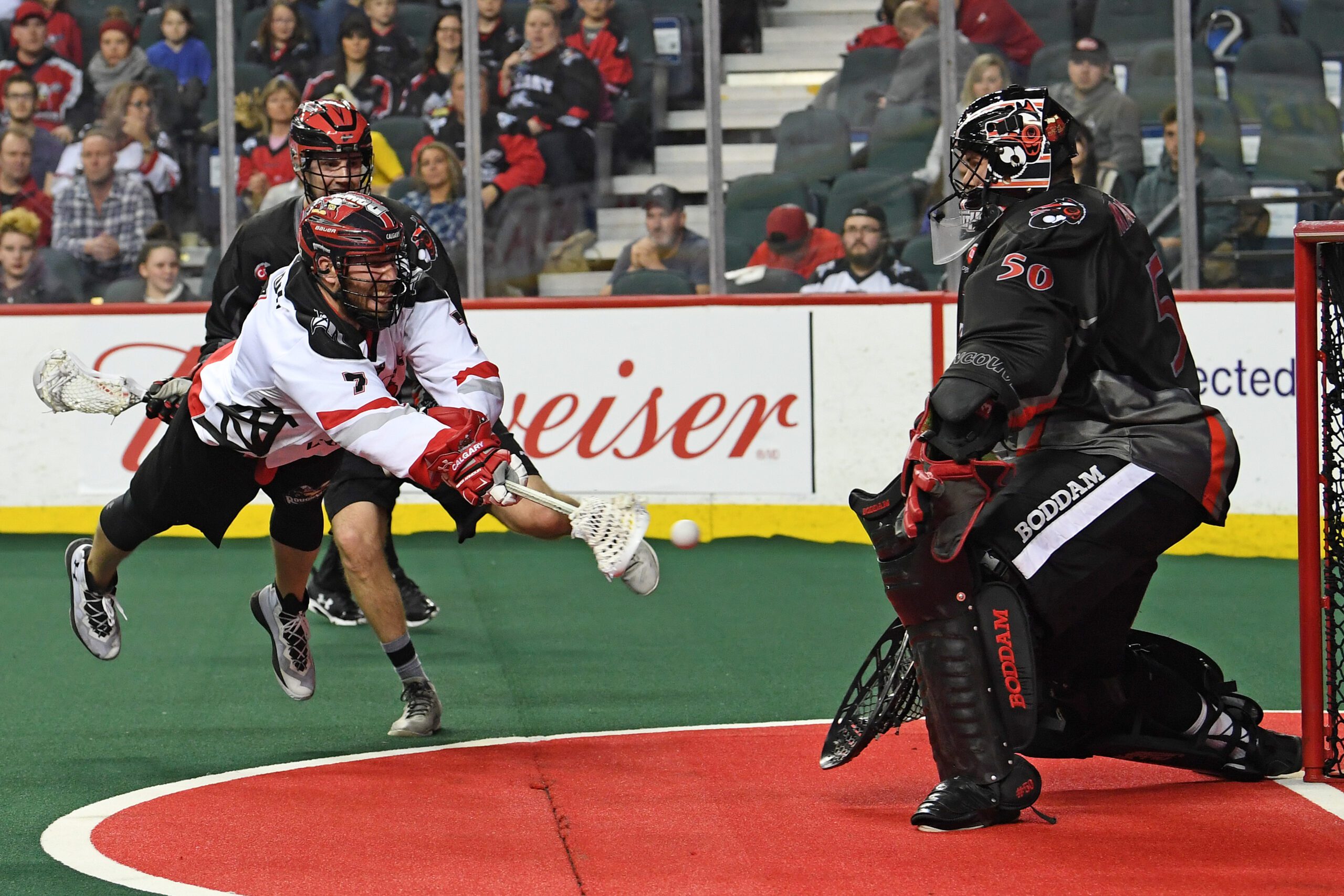 A chance at redemption this weekend.
After missing the post-season last year, the Roughnecks have a shot at nailing down a playoff berth Saturday when they take on the Vancouver Stealth in Langley, B.C. (8pm MT, NLL.com)
"We're excited about the opportunity ahead of us – to hopefully clinch a playoff spot here," said Roughnecks team captain Dan McRae. "In years past we kind of waited towards the end of the year to see how the chips fell. It's a good opportunity for us to solidify things; it's better sooner than later."
There will be an element of revenge involved as well, as it was the Stealth who eliminated the Riggers from playoff contention last year, and they can return the favour with a victory Saturday.
"It's important for us to right the ship," said Roughnecks head coach Curt Malawsky. "Last year, missing for the first time since I've been the head coach, was tough for us."
An opportunity to flip last year's script is extra motivation, but that's not the group's main focus heading into the game.
To find success, the Roughnecks need to work on improving slow starts and periodic lapses seen in the last three weeks.
"I thought we were a little loose to start," said Malawsky of last Saturday's 17-14 loss against the visiting Toronto Rock at the Scotiabank Saddledome. "We showed some good resolve and good resiliency to battle back, but that saps a lot of energy out of us,
"On the defensive side of things, we need to get back to the crosscheck. We're pushing the ball in transition really well but we've got to make sure we take care of our own end, we get beat underneath quite a bit.
"From an offensive perspective I thought we played a little tight, Toronto packed it in and we tried to jam it in early. We didn't let the ball do the work, and try to spread them out to open up the middle of the floor.
As always, a good start and not taking their foot off the gas will be key this weekend.
"That's going to be a big focus for us, just starting on time and playing a full 60 minutes start to finish," said McRae. "Against Rochester we had a lapse in the last 10 minutes of the game so that's something we're looking to improve upon,
"The focus is going to be at a different level."