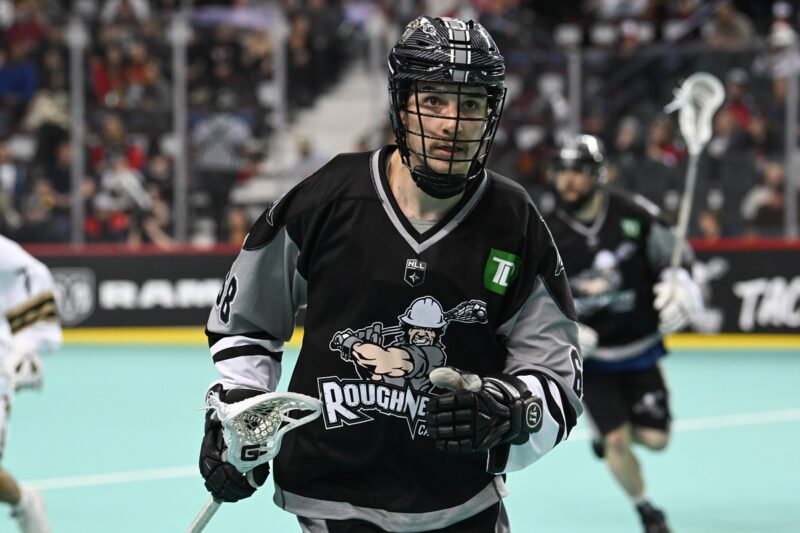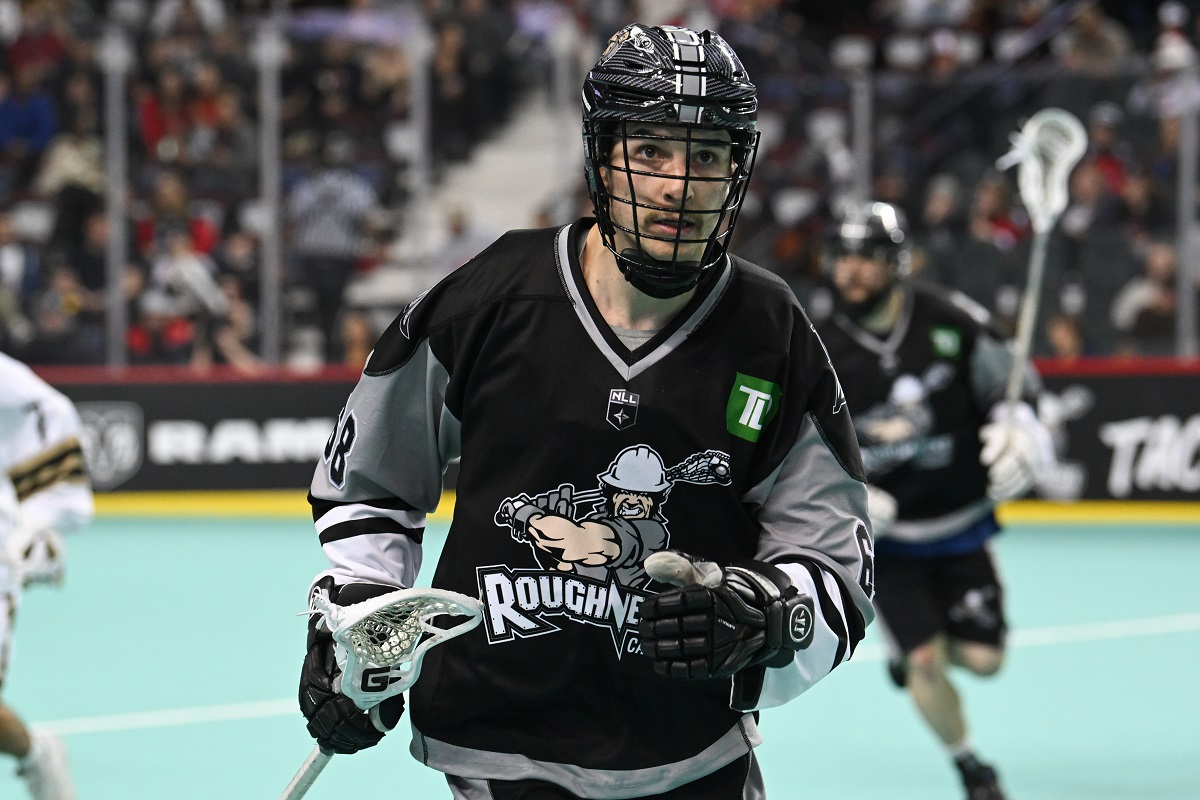 Roughnecks forward Tyler Pace had a career year last season and so far in the 2023 campaign, he's continuing the momentum.
Pace finished last year with 26 goals and 41 assists, which were both career highs. So far this season he has 10 points in two games and he is pretty happy with his play.
"10 points is good but two goals is not great considering I've taken 30 shots," he said. "I want to get the scoring up a little bit but at the end of the day we're 2-0, I've contributed quite a bit so I'm happy with my performance and the team has been successful so it's good."
The Riggers are 2-0 for the first time since 2012 thanks to two wins over Vancouver to start the season and Pace has liked what he has seen from the team so far.
"It's always nice to start the season 2-0," Pace said. "This is the first time since I've been on Calgary that we've started the season 2-0 so it's nice to have a start like that, it puts us in a good spot in the Western Conference right off the jump and it gives us a bit of confidence moving into game three. It's better than being 0-2 or 1-1 so we've got nothing to complain about right now."
Pace was a big part of the Presidents Cup winning Ladner Pioneers this summer, he finished the National Championship Tournament with 31 points in seven games and thinks that the long run with his summer team has helped him early in the season.
"I think that the role that I had on Ladner this summer definitely helped coming into this season," said Pace. "I had the ball in my stick a lot in the summer which definitely plays a factor this year with the ball being in my stick quite a bit, it's nice to have that sort of practice in the summer and just stay in shape and stay game-ready it definitely helps coming into the season. As competitive as (the Presidents Cup) was, the final was high level lacrosse and it was intense."
The Roughnecks are working with a bit of a different look this season on the forward side of the ball with some additions and subtractions and, after a slow start in game one, Pace felt the offence really took a step in game number two.
"It's different than it has been in years past obviously," he said. "We're relying less on one or two guys and we're playing by committee. The first game we were kind of getting our feet wet. The intensity and the butterflies of game one of the NLL season were definitely a factor but game two I think we all contributed in one way or another. I think all of our offensive guys had at least one point on the stat sheet so when you get everyone contributing it's definitely beneficial and when you're trying to play by committee that's exactly what you need."
Tyler Pace and the Roughnecks will look to continue the offensive progression when they take on some familiar faces with the San Diego Seals on Friday at 7 p.m. TICKETS