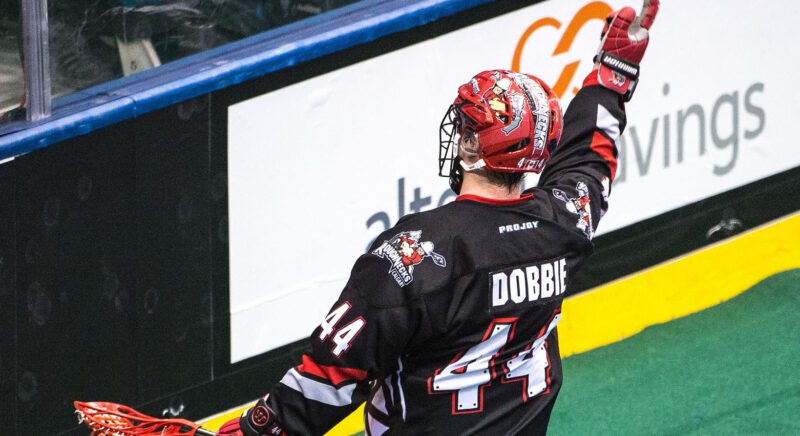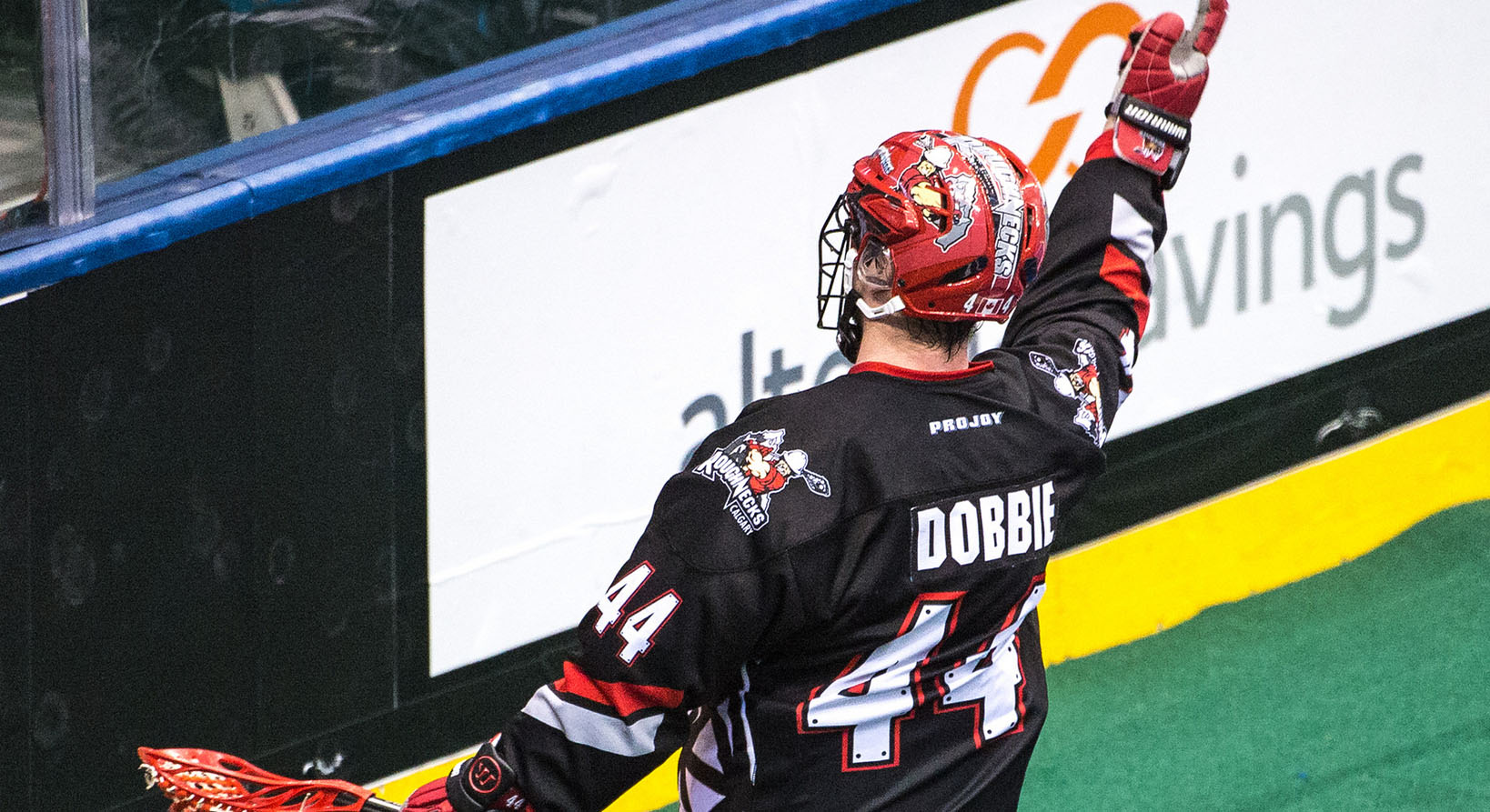 It was a huge rally.
And as is often the case in the NLL's West Semi-Final, it was Dane Dobbie leading the pack.
The veteran had an incredible performance on Saturday night, notching six goals and three assists in his 7th playoff tilt against the Colorado Mammoth, as he powered the Riggers to a 15-12 victory.
"I think anybody any night could get it," said Dobbie of his nine-point outing. "Guys were setting hard picks for me – Loewen and Cattoni – and getting me wide open. I had three quick sticks, so the guys on the right side were getting over top and giving me the ball.
"It was just one of those nights that the ball was falling for me, but everybody deserves credit."
The victory truly was a team effort, down by four and trailing 7-3 at halftime, the Riggers fought back with 12 goals in the final 30 minutes.
"I thought we were really slow off the start, I didn't think we came out and they came out flying," said Dobbie. "The good thing about this team is we've got a lot of character in this room, and we just stepped up.
"We came out, we believed in one another, we stuck to the process. There's guys in the room playing with big hearts. We made a pact to each other that the season wasn't ending against the Mammoth."
The Riggers came out of the gates hot in the third, tallying four in under four minutes.
In the end, it was all about patience as they faced the proven Mammoth defence, and netminder Dillon Ward.
"Don't cheat the system – we're not going to get all four at once, we're not going to tie it up at once," said Dobbie, describing head coach Curt Malawsky's halftime pep-talk. "Just keep to the game plan, keep grinding away, and hopefully the ball falls for us."
The Riggers now head to Saskatoon May 13 to battle the Saskatchewan Rush in the one-and-done West Final.
And just like the semifinal, it's all about playing honest lacrosse.
"Saskatchewan is great, they've had our number for the last four or five years now," said Dobbie. "We just got to go out there, watch film, study them, and we can't be spotting them a lead – we have to play a full 60."