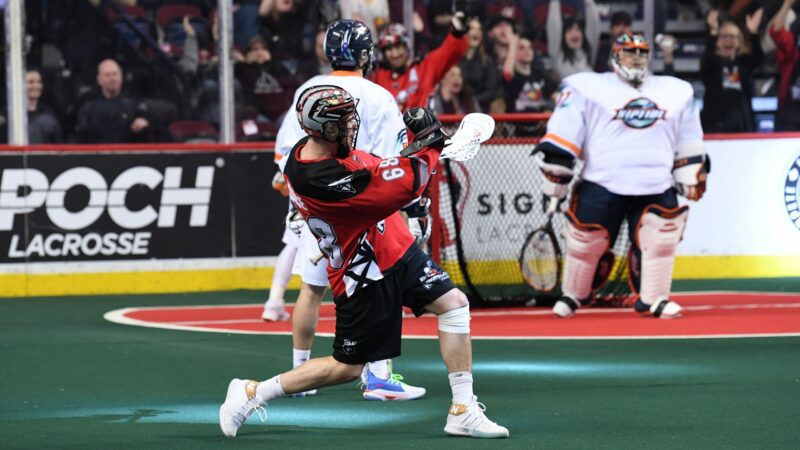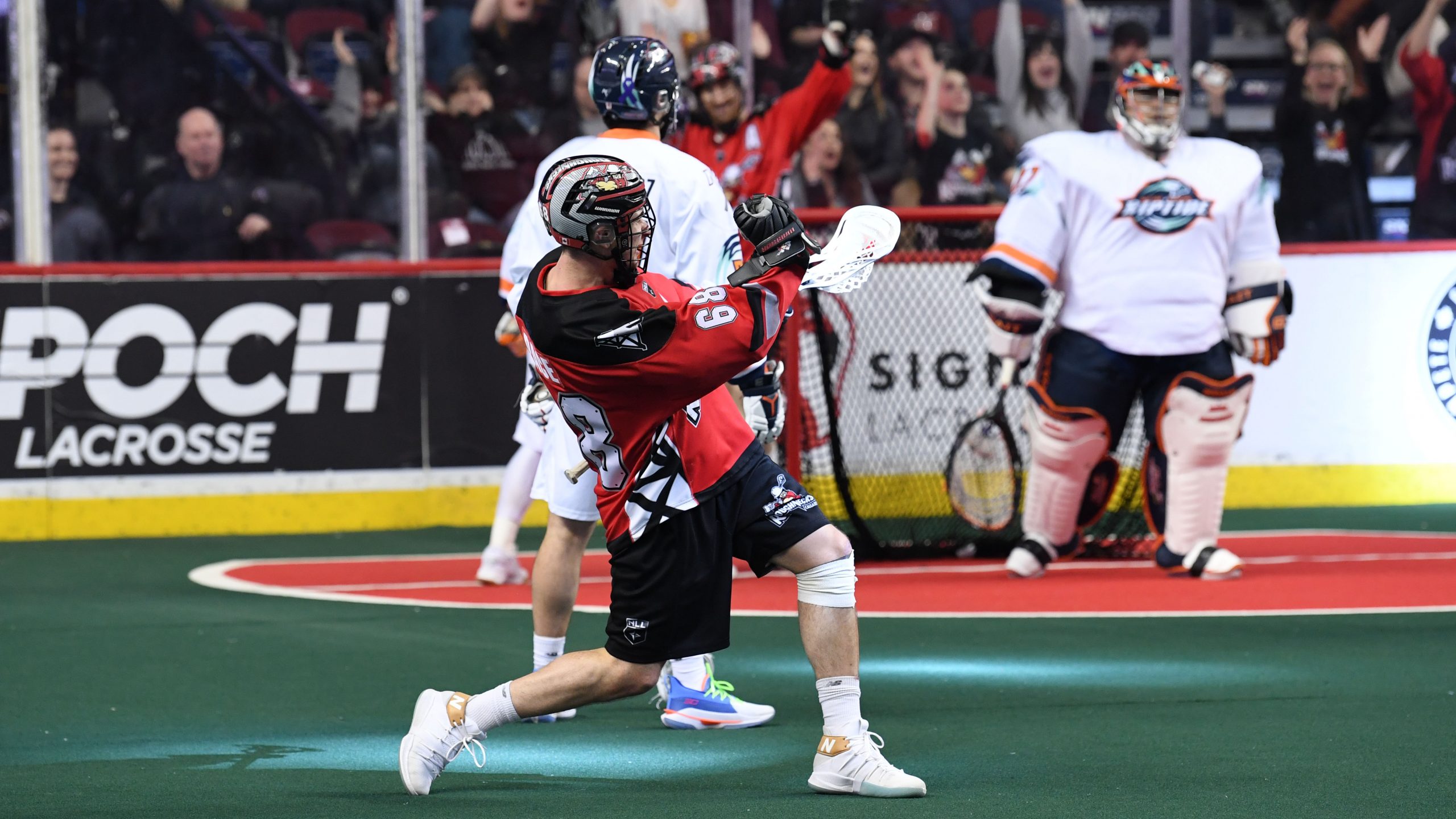 Easy as one, two, three.
When he scores once, a hat trick is a simple as A,B,C for Tyler Pace.
A prime example: Saturday night's 13-9 victory over the visiting New York Riptide at the Scotiabank Saddledome.
Pace recorded three goals in 99 seconds in the third quarter to help power the Riggers to their first home win of the season.
"It's cool to get a hat trick in any game but to do it in that fashion is something I haven't done before," Pace said. "But more importantly we ended up with a win, and we really needed one. The goals are cool but I'm more satisfied that we won the game."
The rapid-fire hat-trick was the eighth of his career. An impressive stat given he's only scored in 13 different games.
So far he's shown once he gets one, he'll score three or more over 50% of the time.
It's a promising trend for the young forward.
"I'm just trying to be the best teammate I can be," Pace said. "Sometimes that means scoring goals, sometimes that means getting out the way and letting other guys do the dirty work. I'm just trying to do my job.
And he's not done working yet. Despite his successes the past three seasons, Pace wouldn't even think to take his foot of the gas for one second.
"We had a team meeting before the game and Dane (Dobbie) brought up a good point that every year you're supposed to get better. I just focus on getting better every game and every season.
"That's my goal in this league, to improve upon my game and never be satisfied with where I'm at, so hopefully it continues on."
Never stop improving.
It's a mantra that resonates with Pace personally, and the team as a whole, as well. Sitting at 3-4 nearing the halfway mark of the season, the Roughnecks are looking to make a big push moving forward.
"We have to take it one game at a time," Pace said. "The West Division is still very close, it's very competitive but we're still in a position where we can win it.
"We have to put a few big games together. We feel confident; we know what we're capable of. The feel around the locker-room is that we're not too worried about it, but we need to have some more energy going into these games. Each game is more and more important as we approach the post-season."