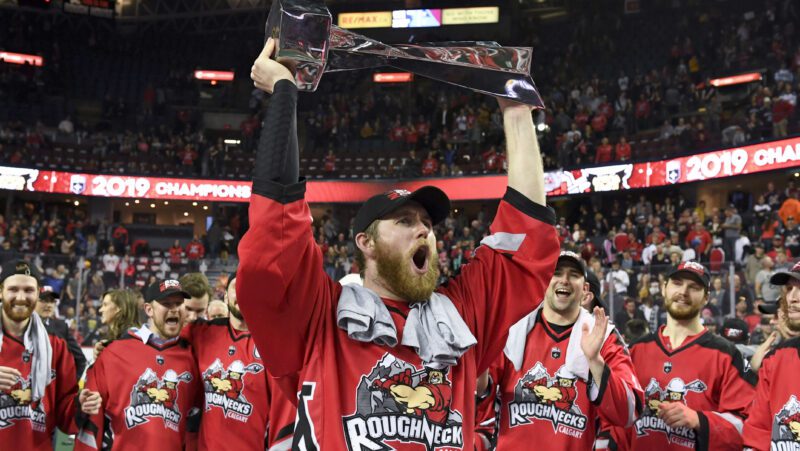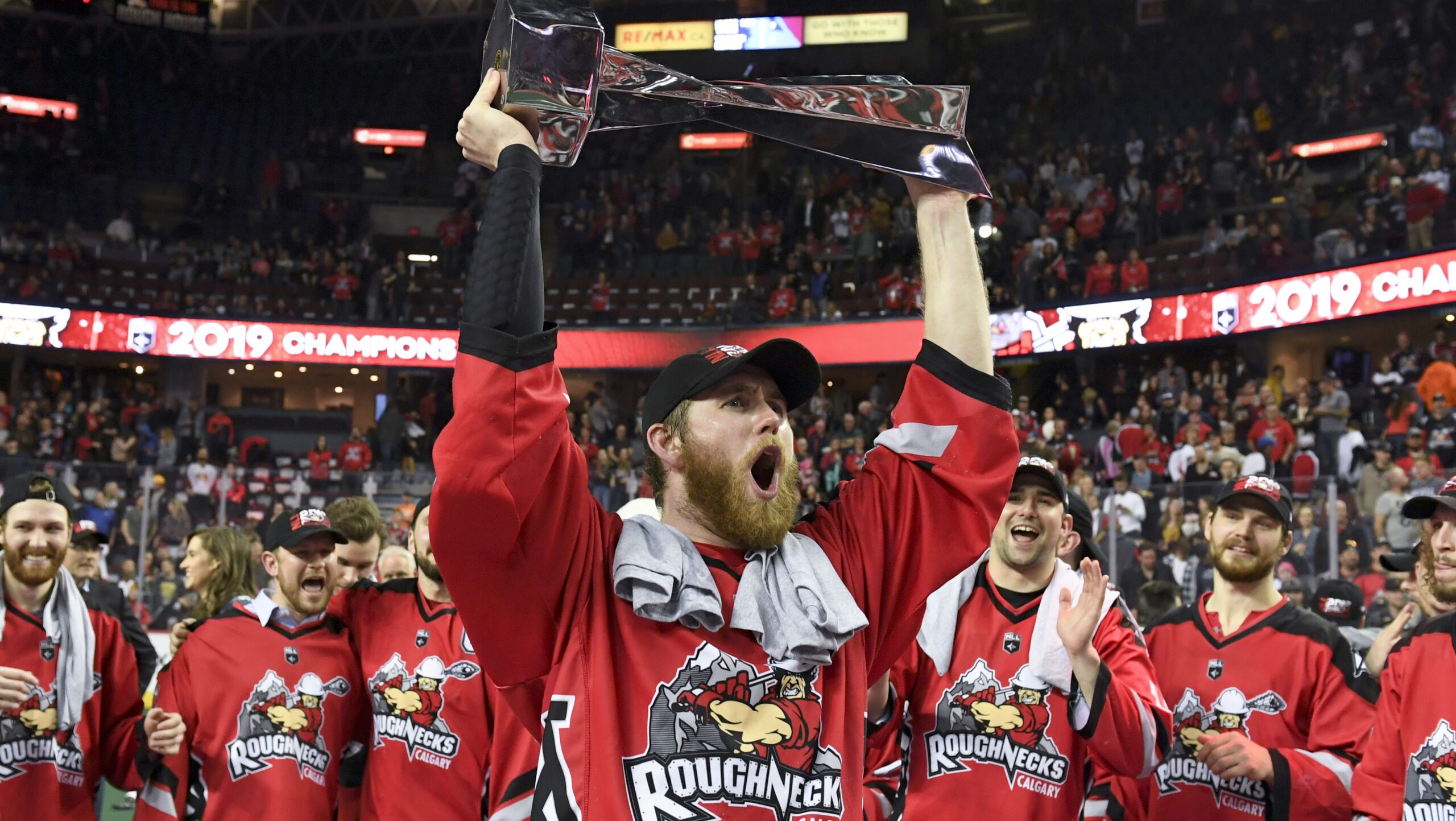 Dan Taylor agrees it would be hard to pen a better script.
As a youngster back in 2004 – all of 11 years old – he was at the Scotiabank Saddledome to watch his hometown Calgary Roughnecks beat the Buffalo Bandits and win their first NLL title.
It was the culmination of a quick journey that saw the Roughnecks go from an expansion team to champs in three short years.
Along the way, the club helped elevate the game of lacrosse in the city.
Fifteen years later, Taylor stood on the Saddledome floor on May 25, hoisting the NLL Cup after helping the Roughnecks again downed the Bandits, this time around claiming the franchise's third title.
"You couldn't write it any better, I think," said Taylor, acquired by the Roughnecks in an off-season trade with Toronto. "Especially the way things kind of went down this season. We came into the playoffs as a third seed, and it's tough. You don't think you're gonna get that home playoff game and then with Saskatchewan losing, we got the first game at home and then on to win the first one on the road in Buffalo and have the chance to win it all at home …
"To have so many family and friends and people from the lacrosse community in Calgary there for it was amazing. Seeing it in 2004, and then doing it myself, and for what it means to lacrosse players in Calgary, it was pretty surreal.
"Thinking as a kid, dreaming that one day maybe you would be in the same situation, it's pretty unreal that I was able to experience it for myself."
It's rare to win a championship.
Rarer still to do it for the hometown team you grew up cheering on as a fan.
Taylor – who began playing lacrosse when he was three years old – watched Calgarians Kaleb Toth and Jason Wulder achieve that incredible feat in 2004, proving it was possible for anyone, including him.
"To be on the Saddledome floor where I've spent so many years watching the things that go on on that floor, being able to stand in that centre circle on that crest and lift the trophy up is something I'm never going to forget," said Taylor. "It was just pure emotion … it's a hard moment to describe."
It's clear the gravity of what Taylor accomplished is not lost on him.
Beyond the personal accomplishment of reaching the pinnacle again (he won the title with Saskatchewan in his rookie season), he knows the impact the victory – and his role in it – can play with kids here.
He's focused on growing the game locally, helping more youngsters get involved with the sport he loves.
Working with former Roughneck Geoff Snider's local ELEV8 lacrosse program, he's one of lacrosse's biggest proponents in this province.
"That was a big thing for me growing up," said Taylor, the 12th-overall pick in 2015. "I had the opportunity to leave and play junior lacrosse in B.C. (he didn't, staying here and playing with the Calgary Mountaineers). But not only would you be away from your family, I thought it would take away from the growth of the game in Alberta. I wanted to see Alberta lacrosse seen in the same way that Ontario and B.C. are.
"It might never get there but by sticking around and trying to develop and build the program here in the city and in the province, I think it was especially rewarding to see how successful Alberta lacrosse has started to become; with winning games in the Minto Cup, or winning minor national championships. That kind of growth is something I always wanted to see in the province.
"I have a great deal of pride being from this city and this province and being able to grow the game here."