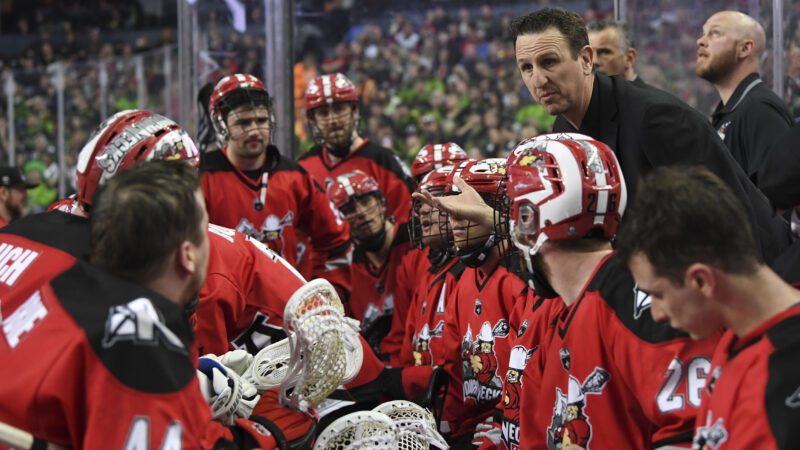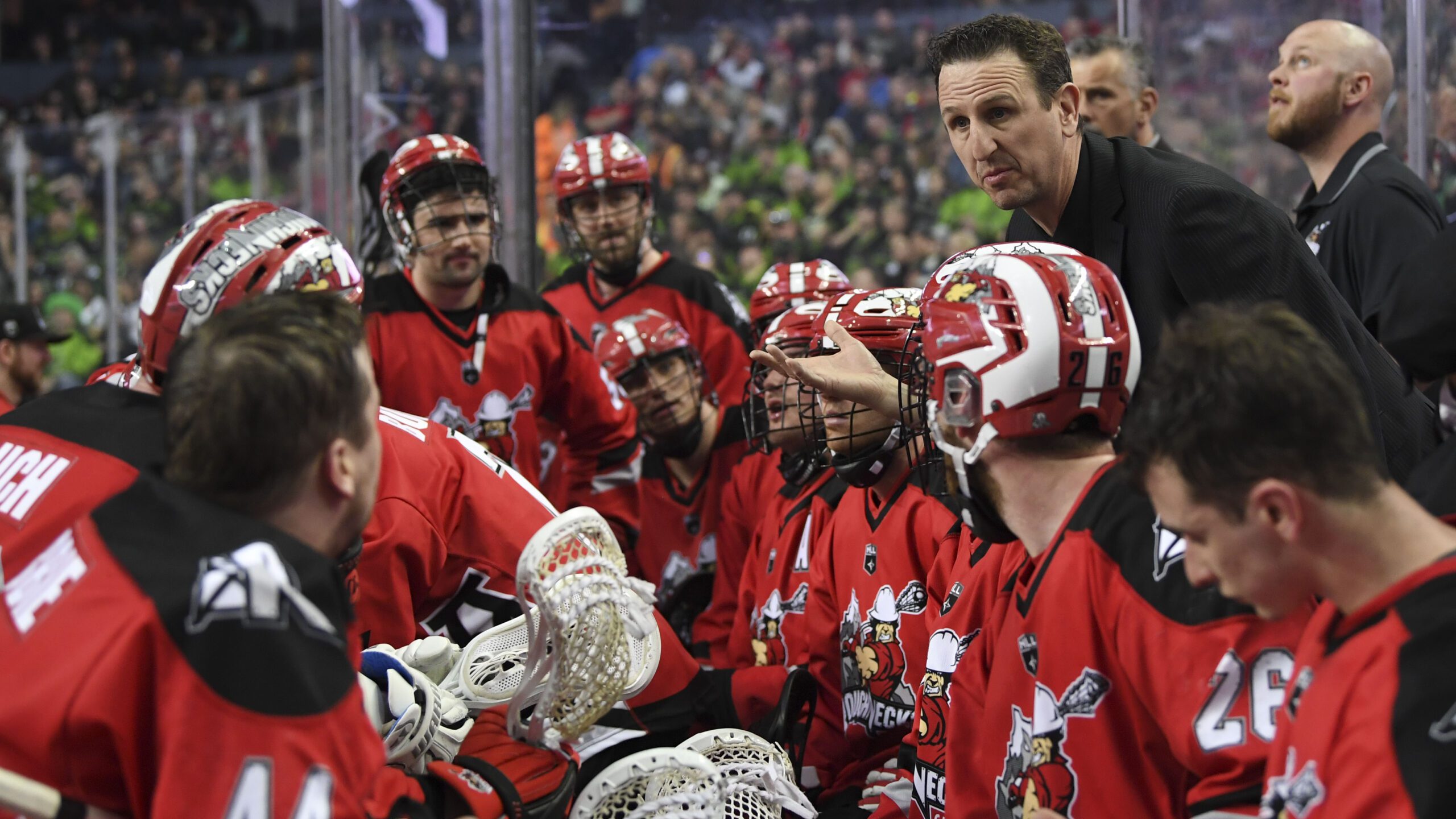 Curt Malawsky has been around the gig too long to be sucked into the rather fanciful idea that the playoff stars might just be aligning in some sort of celestial harmony.
He flatly dismisses the notion that anything can, or should, be read into being back in the friendly confines of the Scotiabank Saddldome for Friday night's West Division Final instead of the decidedly unfriendly SaskTel Centre in Saskatoon, or that the bitter-rival/defending-kingpin Saskatchewan Rush are now an unexpected casualty on the pathway to the Champions Cup can be construed as any sort of omen.
"You know what?'' parries the Calgary Roughnecks' uber-competitive head coach, 48 hours from the NLL's West Division final. "Going into that San Diego game our focus was, No. 1, on not looking too far ahead. The 1 vs. 4 game had obviously been played before ours " – a stunning 11-10 OT upset of the division table-topping 11-7 Rush by the 6-12 Colorado Mammoth – "so we knew what was on the line, a home playoff date, if we were to win.
"But that can't change the process.
"Same idea now.
"It's not a cliche. It's just been our mantra all season long: We play where or feet are. No matter what floor they're on.
"Look, we love being at home, as far as preparation goes and playing front of our fans we'd much rather be at the 'Dome than anywhere else, obviously, any day of the week, but that's not going to change our style.
"We talk about staying in the fight in all of our games, regardless of where we're playing. That mentality is key to our success."
Monday's stout-hearted West Semifinal 12-11 victory at Pechanga Arena in San Diego over the expansion Seals has the 'Necks one step away from a first Champions Cup final appearance since 2014.
The manner in which they eliminated the Seals was undeniably impressive: Inside a hostile environment, they scored five of the night's closing half-dozen goals. After Curtis Dickson's fourth snipe had provided them that slender 12-11 lead, the Roughnecks hunkered down and protected their turf like a mother lion defending its young, not allowing the Seals so much as one scoring strike over the closing 7:56.
"It was important we possessed the ball for the last little bit,'' emphasized Malawsky. "It wasn't kitty-bar-the-door by any means.
"We were still pushing forward because you never want to rest on any type of lead, especially a one-goal lead in the NLL. Anything can happen, and in a matter of seconds.
"But we managed the ball well up front, made sure we didn't put ourselves in bad spots.
"If you go back and watch the film we had some really good chances to go up by a couple in that fourth quarter. And we they did come down to the other end our defence was really focused on keeping them to the outside, making sure their possessions were one-and-done and our young guy (Christian Del Bianco) was outstanding.
"The way in which we finished that game, held onto our lead, certainly helped our confidence."
The 'Dome will be rocking Friday. A four-game win streak has the locals in a decidedly ambitious state of mind.
But, as noted, nothing is being taken for granted. The Mammoth, remember, weren't supposed to make it out of Saskatoon alive, either.
"This group,'' says Malawsky, "understands what it means to be successful, when we're the best Roughnecks we can be and what we need to do to get that done. It's earning every loose ball, earning every inch on the floor.
"That's the part that really pleases us as a coaching staff.
"They believe in the process, they believe in each other and they believe in the team.
"Confidence is huge. As coaches we have to make sure they're prepared because confidence is a by-product of preparation.
"We're excited for this opportunity.
"But we're not looking big-picture whatsoever."