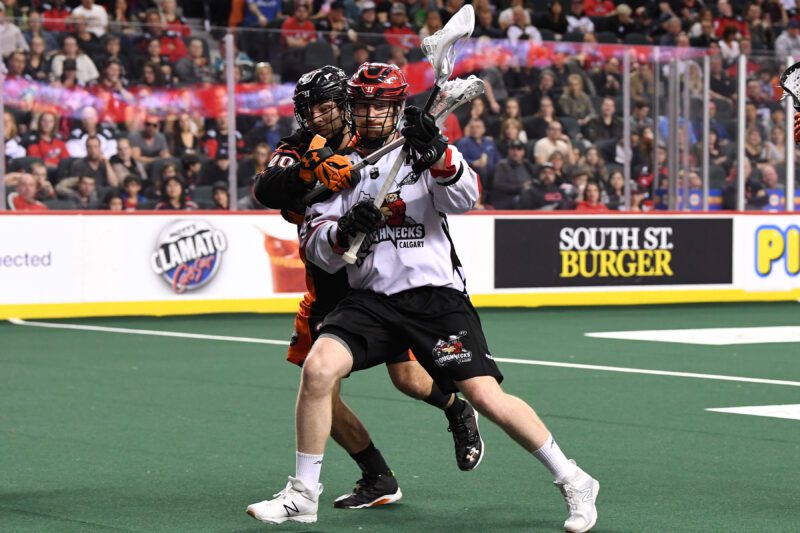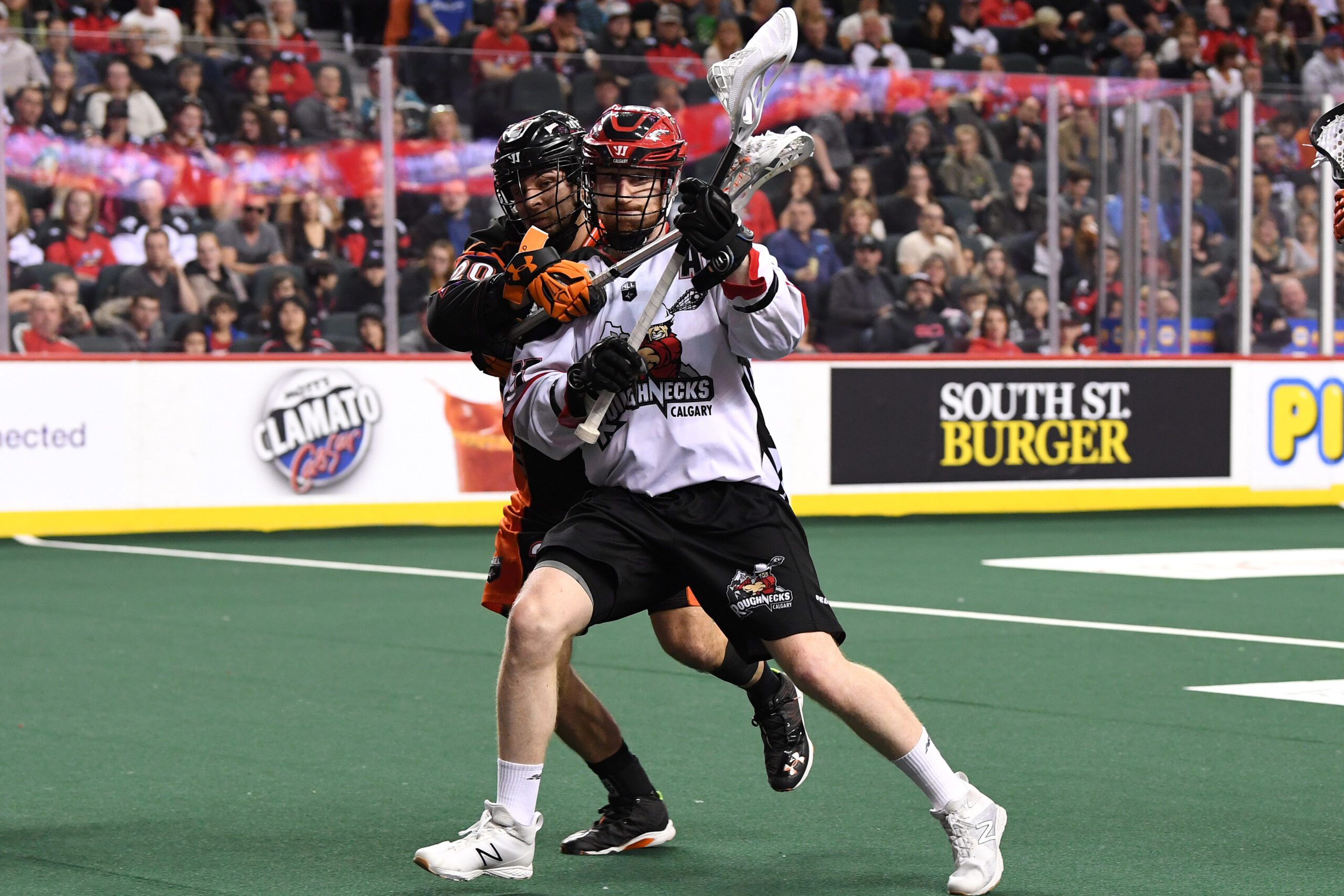 Saturday's win was a good team effort.
My first goal was shorthanded, I carried the ball over top, threw it back down to Bergy (Wesley Berg) and their guy was cheating off the bench so I back door cut him and Bergy was able to find me, got open down the middle and was able to squeak one in.
Second goal, it was a good double seal on the half boards. Digger (Tyler Digby) and Wes set a good seal for me. I came over the top, found an opening, shot it over a screen and luckily found a hole.
We were great in the first half, we made a few mistakes, but we came out hard in the second half and we were outstanding. That's something we need to keep up moving forward. We knew we didn't want to coast into the playoffs – that's when you kind of pick up bad habits. Obviously we clinched a playoff spot but we want to keep playing hard.
We play Saskatchewan in our last regular-season game of the year, and that's a team were hoping to see in the Western Final. We've got something to prove against them – they've had our number for a couple of years now. There's two big games coming and we don't want to take them lightly, we want to play well heading into the playoffs.
The crowd at our game was awesome. As soon as we got announced out there and I saw the 300's (press level) open I knew it was going to be a rocking crowd, it was pretty special. We're heading to playoffs and we're going to have to make the championship to get a home game back here. That's our goal – we owe it to our fans to come back and play in front of them again.