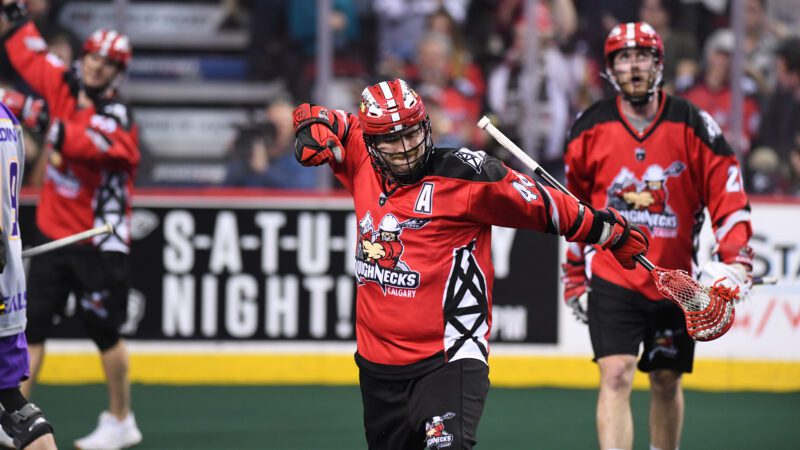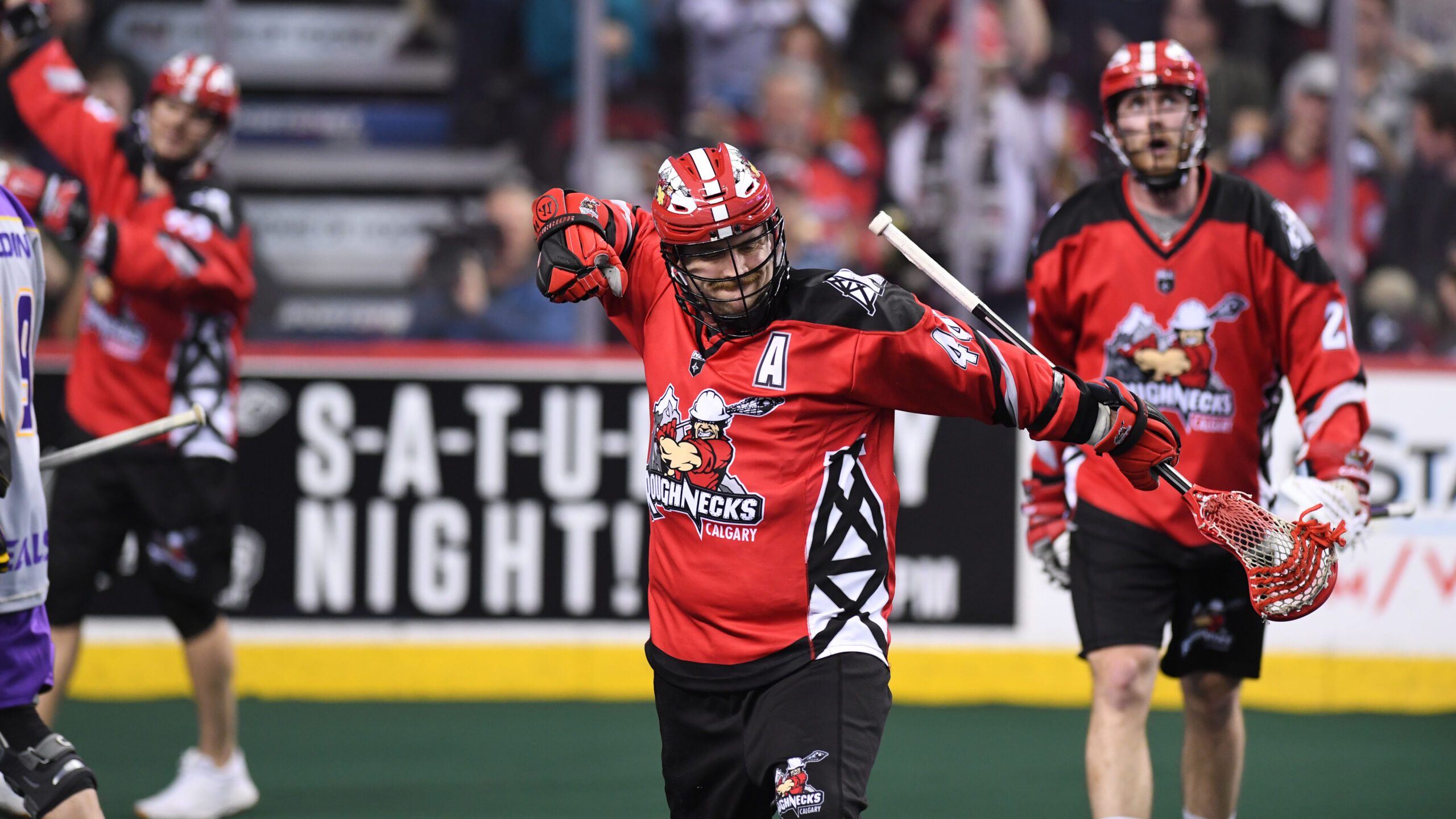 When it comes down to it, it was a big team win.
Christian Del Bianco played fantastic, and I think our defence stepped up and won us that game.
Offensively we struggled a little bit. As an offensive guy, the object is to not get frustrated and try and figure out what you're doing wrong. But if stuff's not working we just try to get to the net, get some shots off and hopefully one goes in.
On my second goal of the night, Dan MacRae got off the floor and passed it to me, Chad Cummings ran off the floor really hard and got me a breakaway. Frank made a great move on it, and it was challenged. It was inconclusive so they called it a goal – which was definitely nice.
To win that game, it all came down to the small details: face-offs, and transition.
We weren't doing well on face-offs in the first three quarters and then in the fourth quarter I don't think we lost one, and that's a big turning point. And so many guys were pitching in, all the young guys are playing so good. Eli Salama is a just a stud defender and Anthony Kalinich, too. We've got a good squad here, and to squeeze out a win like that is a great team thing.
It felt great to win at home after dropping our home-opener. Losing isn't fun, and it's not acceptable around here. We bounced back, we're trying to get better every game and every practice. Offensively, maybe we didn't, but defensively we stood strong.