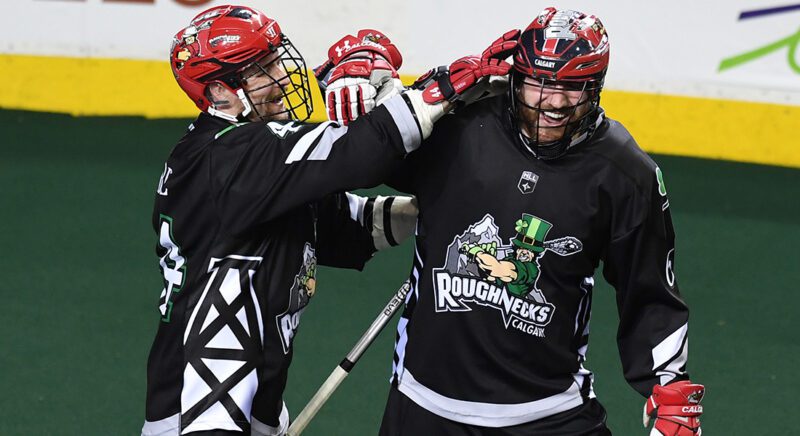 I came into Saturday's game feeling really good. I just wanted to played hard and make sure I was playing defence first and transition was second.
Once the opportunities arose, I took my chances, went down the floor and I got a little bit lucky.
On my first goal, I was just running down the floor and saw that there were two guys down there and I was the third and we had numbers because there was only two defenders. I thought I should get in the mix since I was the only righty with them. Dan MacRae passed it to me and I shot around my guy as hard as I could and I got a bit lucky on that one. It was good.
The second goal, I was just off to the races. I kind of put my head down and I was definitely going to shoot, so I had to go in there. I've been working on that move for about 23 years now, so it's good it finally paid off.
That's a huge win for us. That gets us back on pace, gets us the momentum heading forward. It's a big win against a good team. They gave us a good run for our money at the beginning of the year, so now it was nice to do the same thing to them at the end of the year. A little bit of revenge.
The crowd was wild. You can definitely tell the difference when there are over 15,000 people in the Scotiabank Saddledome. It gets you more and more pumped up every time, so they were awesome.