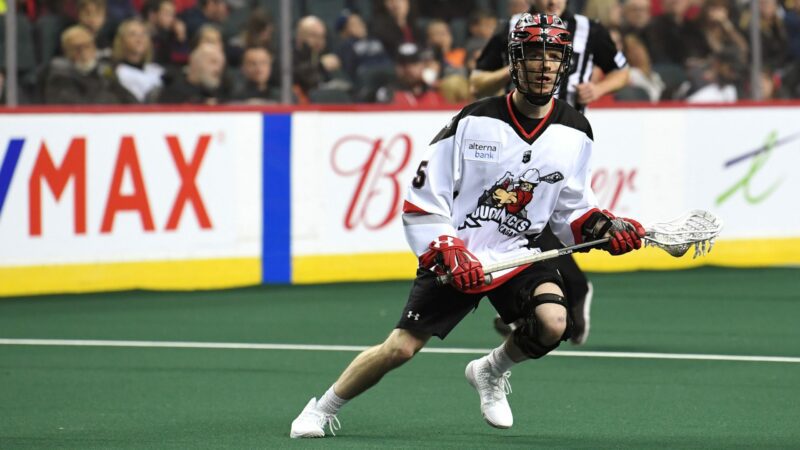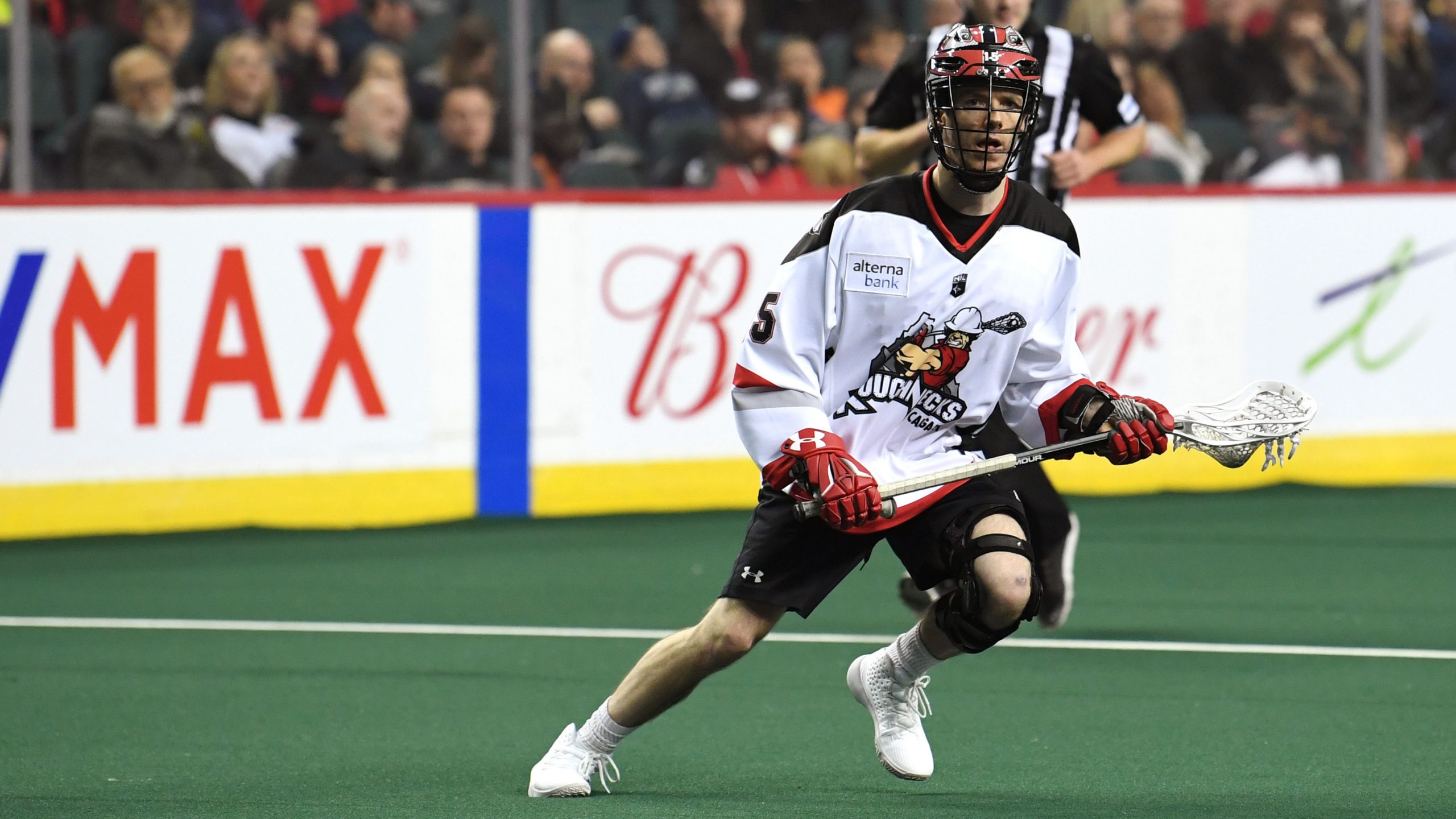 It was a really euphoric feeling, being out on the floor.
I've never really had that feeling of like 'wake up it's a dream.' It truly felt like I was in a dream and I was telling myself to wake up. Just running out there, hearing the crowd cheer, Calgary fans are just so great.
I've been coming to these games since I was a really little kid. My dad and my uncle actually ref in the NLL. So they'd take me down here, and walk me through all the pre-game stuff and I'd be eating in the media room with the coaches.
My dad actually lent his jersey to one of the refs on Saturday night, and not going to lie I got a little choked up when I saw 92 out there – that was really special for me.
I scored a goal in the game, it was too little, too late, but it was nice. I had a lot of family and friends there watching. I was actually supposed to set a seal, and the guy slipped through, so I guess it wasn't the best play ever. But after he slipped through I found space and Curtis Dickson gave me the ball backside, and I put her home.
It's a big jump in the NLL, hopefully I can keep working and the coaching staff will believe in me here. The guys in the room have been great, accepting new guys into the dressing room and I can't be more grateful for that. Pre-game, every guy was coming up telling me to embrace the moment, it's a really good group of guys in there. That's my one takeaway; it's a great group in there, and that's what you need to win – that's why this team is so successful.