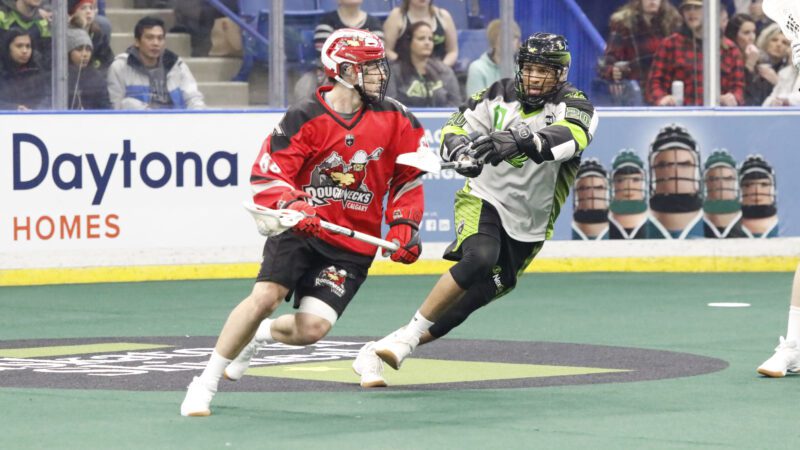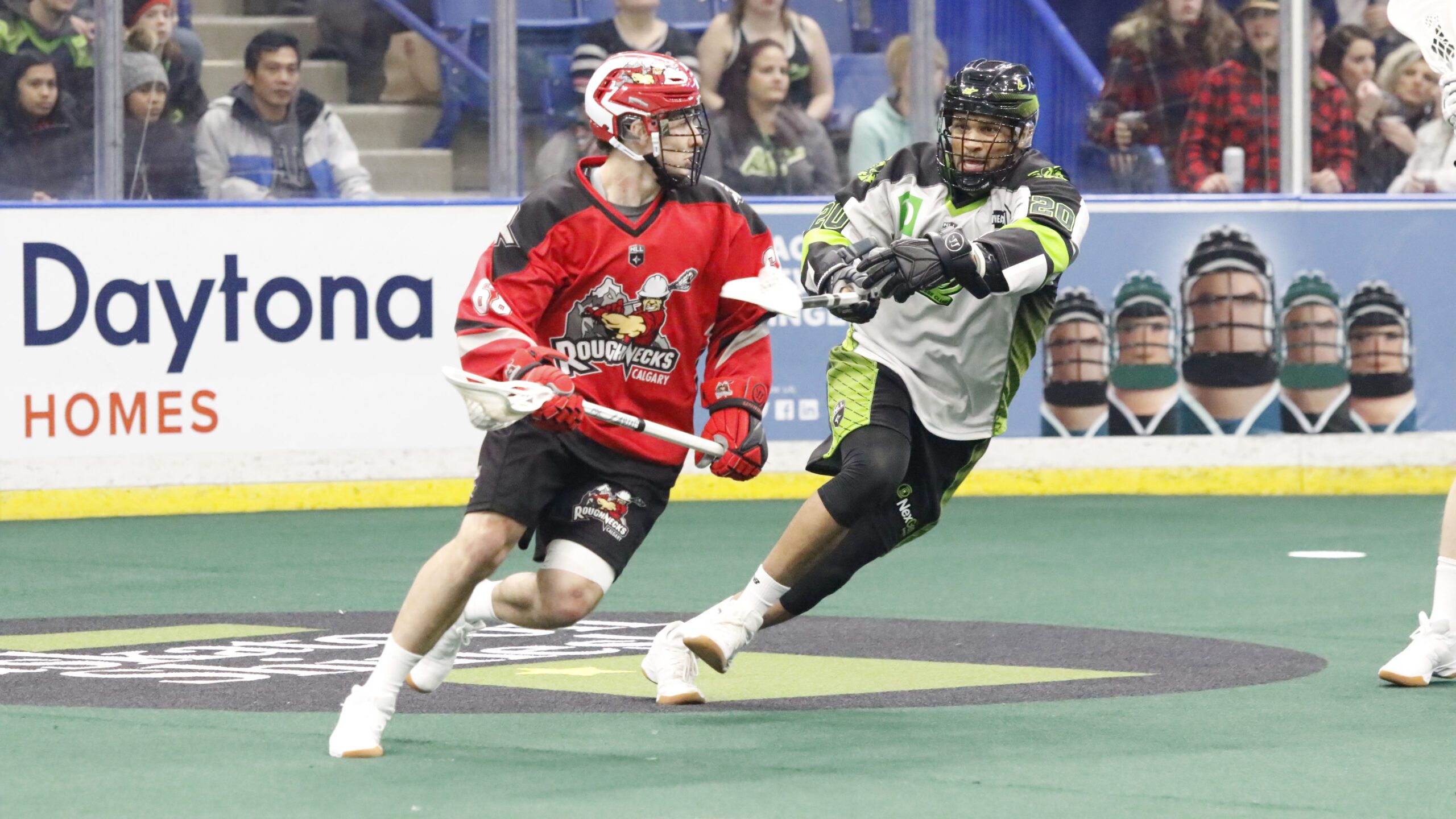 It was big-time statement win.
It feels good to come out of Saskatchewan with a victory. I haven't been a part of a win against them since I've been in Calgary – it's big for our team. We're tied for first in the West at this point in the season for the first time in a long time, so it feels good.
At first, they came out really fast and they were running us. But we just stuck to the process, and we were fresh going into the fourth quarter – we still had a lot of energy. Everybody was moving and we played a team game and when we do that, we're going to be very tough to stop moving forward.
It was nice to hit some career-highs with four goals and three assists my second game back after being on the IR, too.
I think last week I was sort of getting my feet back under me and deferring a little bit to our main guys. But we're most successful when everybody is contributing. I tried to do my part tonight and I was lucky to have a few fall, and everybody else was putting the ball in the net when I would give it to them, too.
The win showed the Rush's reign might be coming to an end, and it's our time now to take over the West. But there's a ton of parity all across the league right now, the West is no exception. It's a gritty conference, everybody can beat everybody. We just have to stick to the process and play one game at a time.
Now we head to Buffalo. They've got a ton of offensive threats, a lot of guys sharing the rock. And they recently picked up Chris Cloutier as well so he might be in, which just adds another element to their offence. However, I think we can run down their defence a little bit, play the processes and the long game and hopefully we'll come out with a good result.