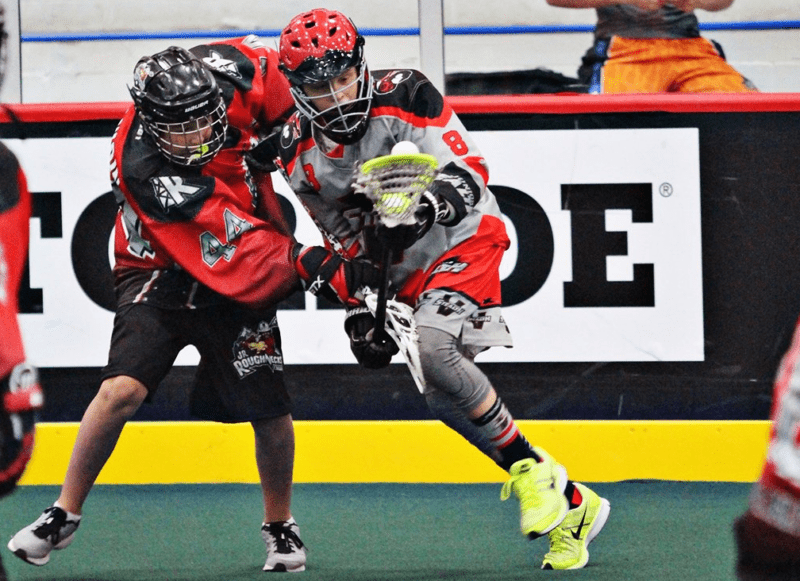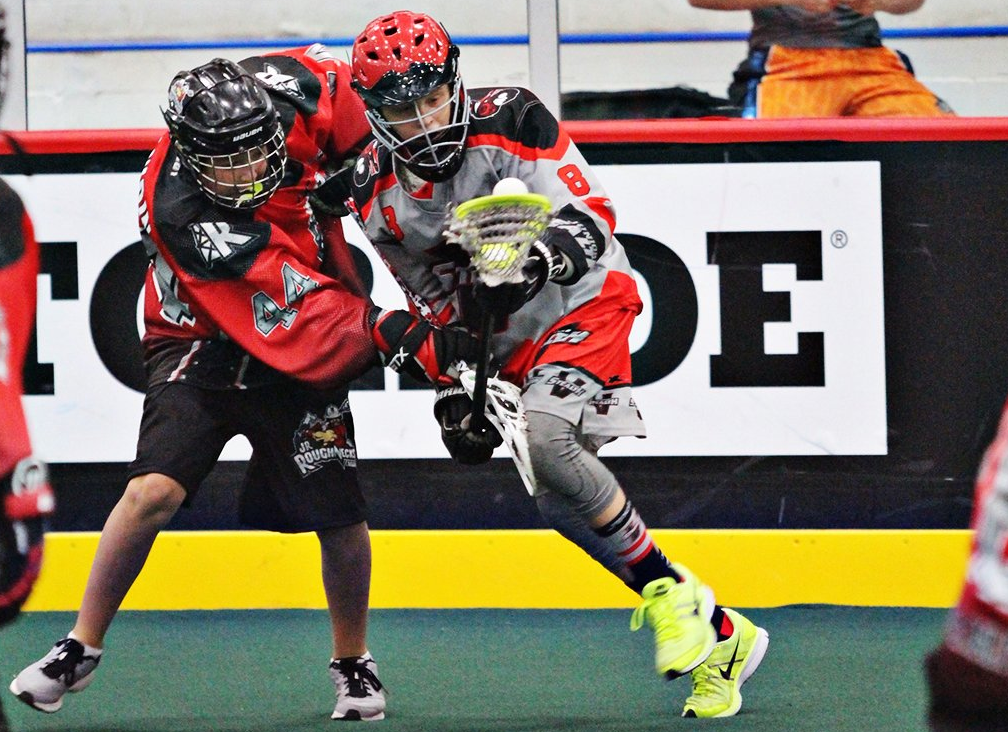 They've already got one championship under their belts.
And this year, they're looking to add three more.
The Roughnecks sent their first contingent of Pee Wee (ages 11-12), Bantam (13-14) and Midget (15-16) teams to the junior NLL tournament in Oakville last year, with the latter taking home the top prize.
"They were a big hit there, they all had their white cowboy hats, and they all represented Calgary," said Roughnecks GM Mike Board.
"The parents were into it, the kids were into it – they supported each other. I think they had a lot of fun."
After the tremendous success both on and off the floor, this time around the Roughnecks have upped the ante – giving the youngsters trying out for the three teams a full Rigger experience.
This weekend, more than 200 Pee Wee, Bantam and Midget players will take to the Rough House floor at the Scotiabank Saddledome for the final two tryout sessions.
They'll compete for an opportunity to don the Junior Roughnecks jersey, and battle against a number of other junior NLL teams in the sixth annual tournament at the Toronto Rock Athletic Centre from August 24-26.
"They get to run around, play on the turf that the big guys do, use the dressing rooms, all those kinds of things – it's an experience for them," said Board.
"We've got a great group of volunteers that help us run this, so we're looking forward to another awesome year."
Teams will be selected following this weekend's sessions, and will train throughout the summer before heading to Ontario.
"It's just another opportunity for kids to have sticks in their hands and represent the Roughnecks, so were happy to be a part of it," said Board.