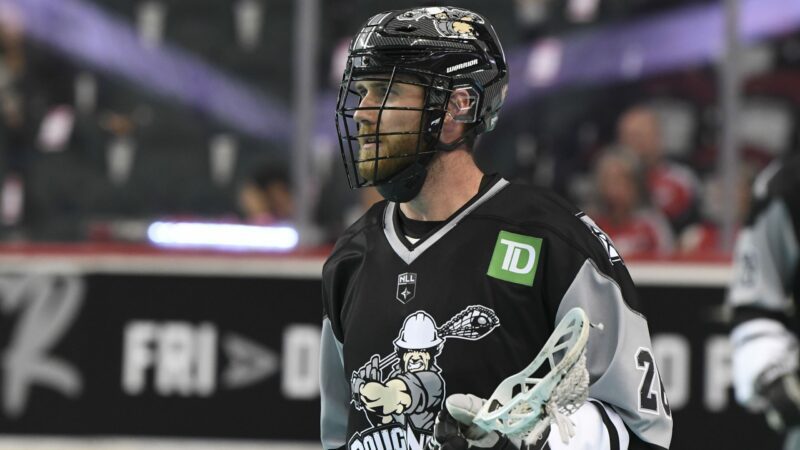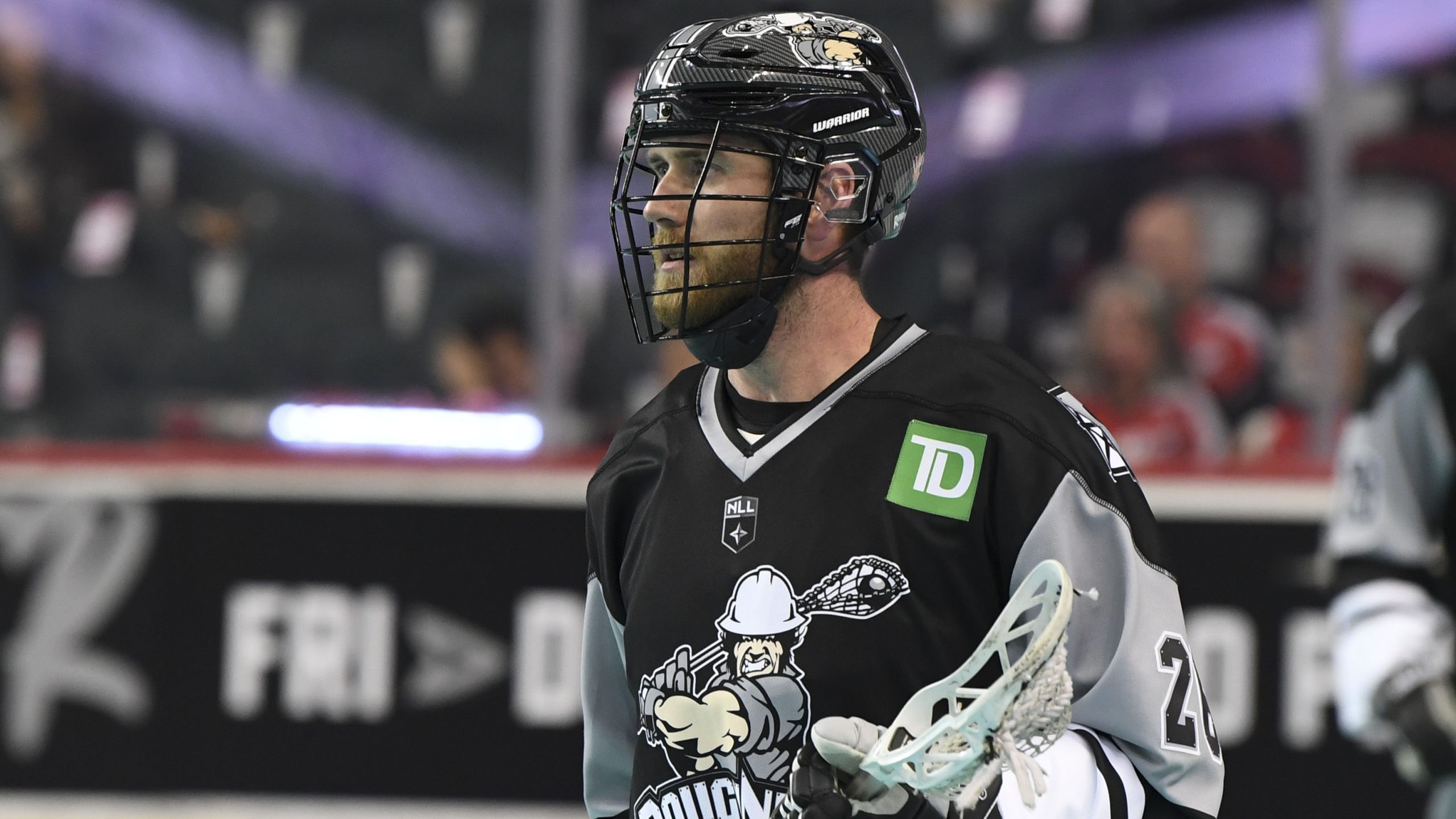 SETTIN' IT UP:
Championship rematch? Don't mind if we do.
The Roughnecks open their 2021/22 NLL campaign on the road this weekend, kicking things off at the KeyBank Center against the Buffalo Bandits Saturday evening (5:30 p.m., watch on TSN.ca)
The Roughnecks are coming off of a 13-9 exhibition loss to the Vancouver Warriors Nov. 26, but went 2-1 in all preseason scrimmages. And with a full opening night lineup – including Curtis Dickson and Curtis Manning this time – it will be your first real look at this year's edition of the Riggers.
At the other end of the turf, the Bandits had a successful training camp as well, most recently defeating the Saskatchewan Rush 11-5 Nov. 14 in preseason action.
Saturday's tilt marks the first and only meeting between the Roughnecks and the East Division Bandits this season.
2018-19 HEAD-TO-HEAD:
The Roughnecks and Bandits did not play each other in the shortened 2019-20 season, and the last time the two teams met the Riggers came out NLL Champions after a 14-13 OT win at the Scotiabank Saddledome on May 25, 2019.
During the regular season, the Roughnecks lost 12-10 to the Bandits on the road on Feb. 16. But the Roughnecks would go on to sweep them in the post-season, winning both Games 1 and 2 of the NLL Finals.
During the abbreviated 2019-20 season, the Roughnecks finished tied with the Seals for third in the West with a 5-5 record, while the Bandits sat third in the East at 7-4.
2019-20 RETURNING SCORING LEADERS:
Roughnecks:
Curtis Dickson – 41 pts. (21g, 20a)
Dan Taylor – 36 pts. (14g, 22a)
Shane Simpson – 21 pts (8g, 13a)
Bandits:
Josh Byrne – 49 pts. (24g, 25a)
Chris Cloutier – 41 pts. (20g, 21a)
Dhane Smith – 49 pts. (15g, 34a)
THIS, THAT, & THE OTHER:
THIS: A few milestone markers are in reach for the Roughnecks: Curtis Dickson is just three assists away from 350 in his career, and Dan Taylor is two goals back from 50.
THAT: New season, new team. The Roughnecks announced their 21-man active roster this past week which includes 15 returning players, and five rookies from the 2020 and 2021 NLL draft. To see the full opening night roster, click here.
THE OTHER: This is Calgary's first trip to Buffalo since May 18, 2019 when the Riggers beat the Bandits 10-7 in Game 1 of the 2019 NLL Champion's Cup on their way to win the title that season.