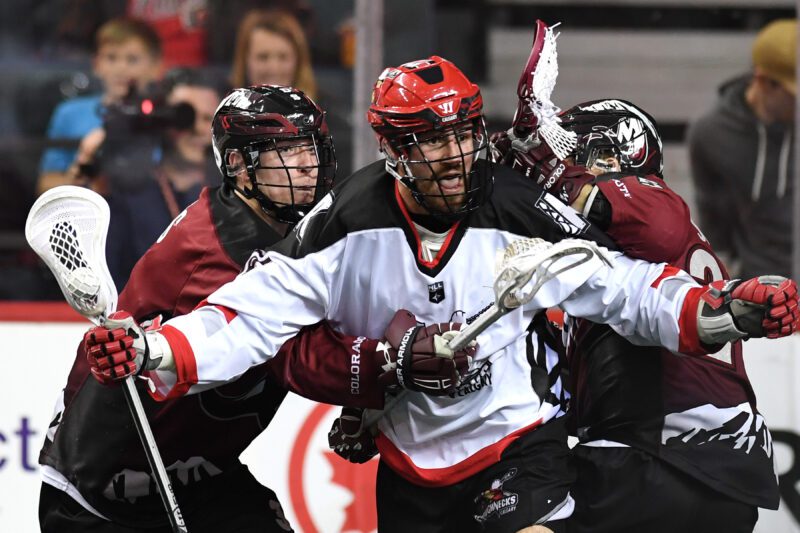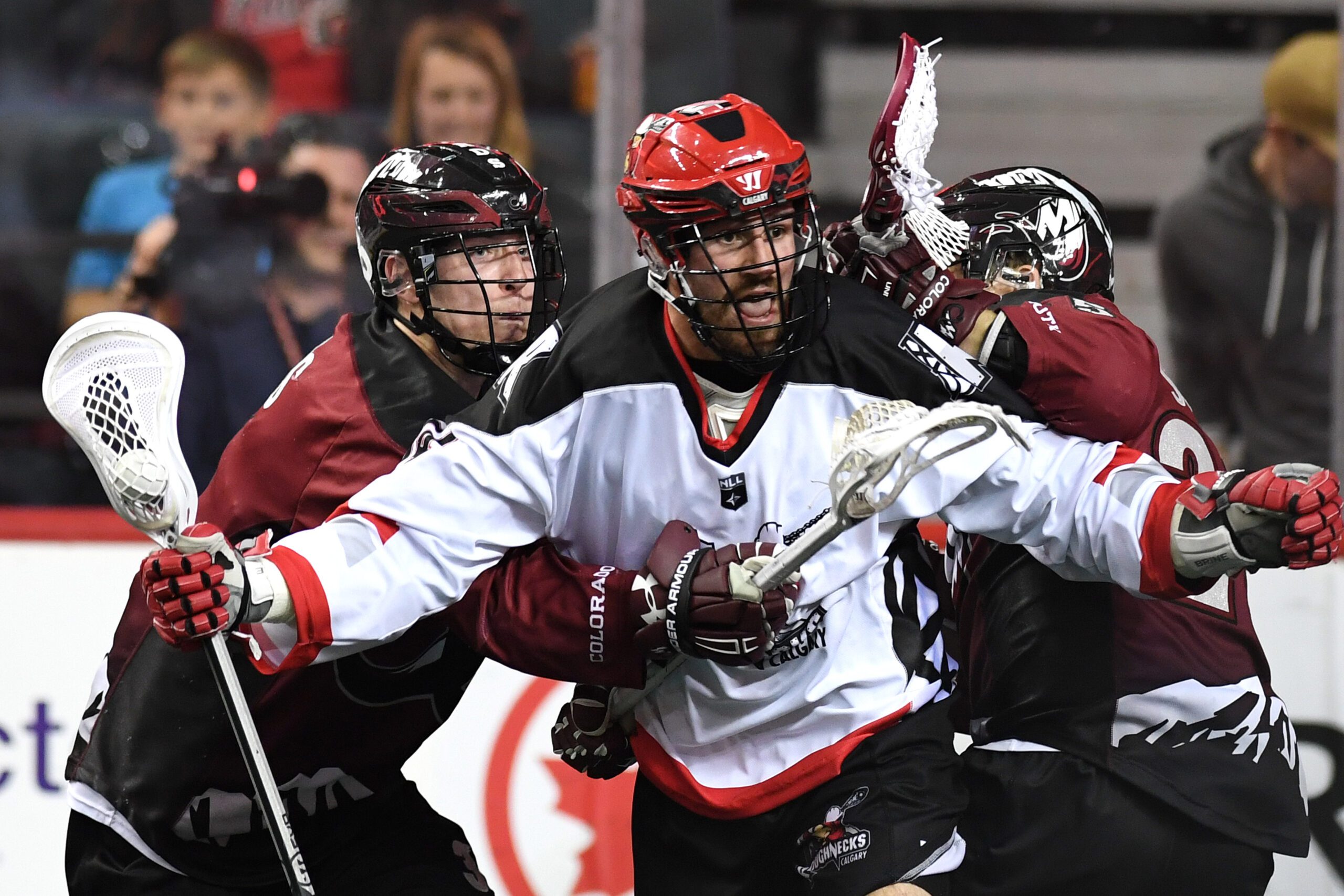 CALGARY ROUGHNECKS (4-6) vs. COLORADO MAMMOTH (7-3)
WHEN: Saturday, March 10, 2018 at 7:00 p.m. MT
WHERE: Pepsi Center
TV/RADIO: NLLTV.com
SEASON SERIES: 1-1
LAST MEETING: Calgary won 13-9 at the Scotiabank Saddledome on Feb. 10.
Calgary is coming off of a bye week and are heading to Denver to battle their divisional rival.
Prior to the break, the Roughnecks saw their three-game win streak snapped after a 10-6 loss to the Saskatchewan Rush on Feb. 24 in Saskatoon. Meanwhile, Colorado is coming off of a big weekend that saw them squeak out two wins in two nights against the Georgia Swarm and the Buffalo Bandits.
Back in December, the Roughnecks and Mammoth met for the first time this season, with Colorado winning 11-7 at the Scotiabank Saddledome. Calgary redeemed themselves with an impressive 13-9 win on Feb. 10 at home. This Saturday will be the third and final regular season match-up between the two teams.
With eight games left on the schedule and the Roughnecks chasing the Mammoth in the standings with a home playoff date on the line, this weekend's game will hold big playoff implications. First off, a win in Colorado would bring Calgary within two games of the Mammoth in the standings and secondly, the winner of Saturday's game will hold the tie-breaker should the team's finish the season with the same record.
KEY PLAYERS TO WATCH:
CGY – Tyler Burton
In the last three games, Burton has won 52 of 83 draws for the Roughnecks (62%). The hard-working defender has become one of the league's top face-off guys. His ability to create new possessions for the Riggers helps the team keep or change the momentum of games.
COL – Jacob Ruest
A former Roughnecks draft pick, Ruest has quietly put up some big numbers for the Mammoth. The right-handed forward has 13 goals and 33 assists on the year and is a big part of the team's offence. He's a player who's not afraid to get into the dirty areas and do some hard work to create openings in the defence.
KEYS TO THE GAME:
The last time these two teams faced off, the big difference in the game was the play of the Riggers defence and goaltender Christian Del Bianco. Knowing that there is a world-class netminder on the other end that will make things hard on the offence, the Roughnecks backend will need to slow down the high-scoring Mammoth forwards. If they can hold Colorado under double-digit goals and create some offence through transition, there's a very good chance Calgary can steal a win on the road.