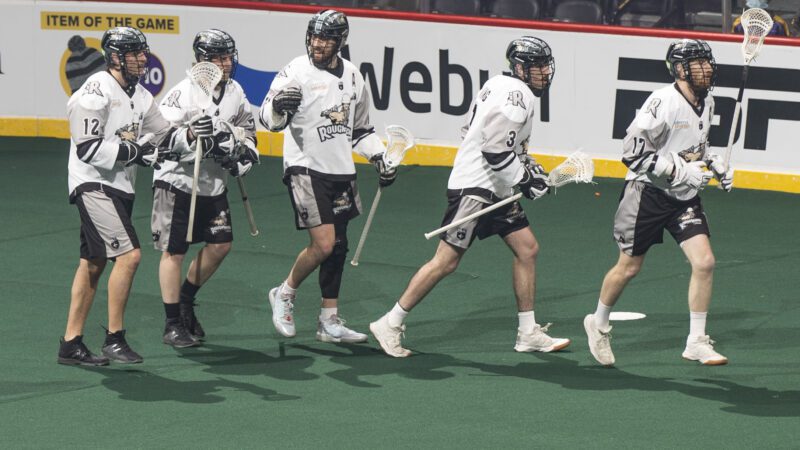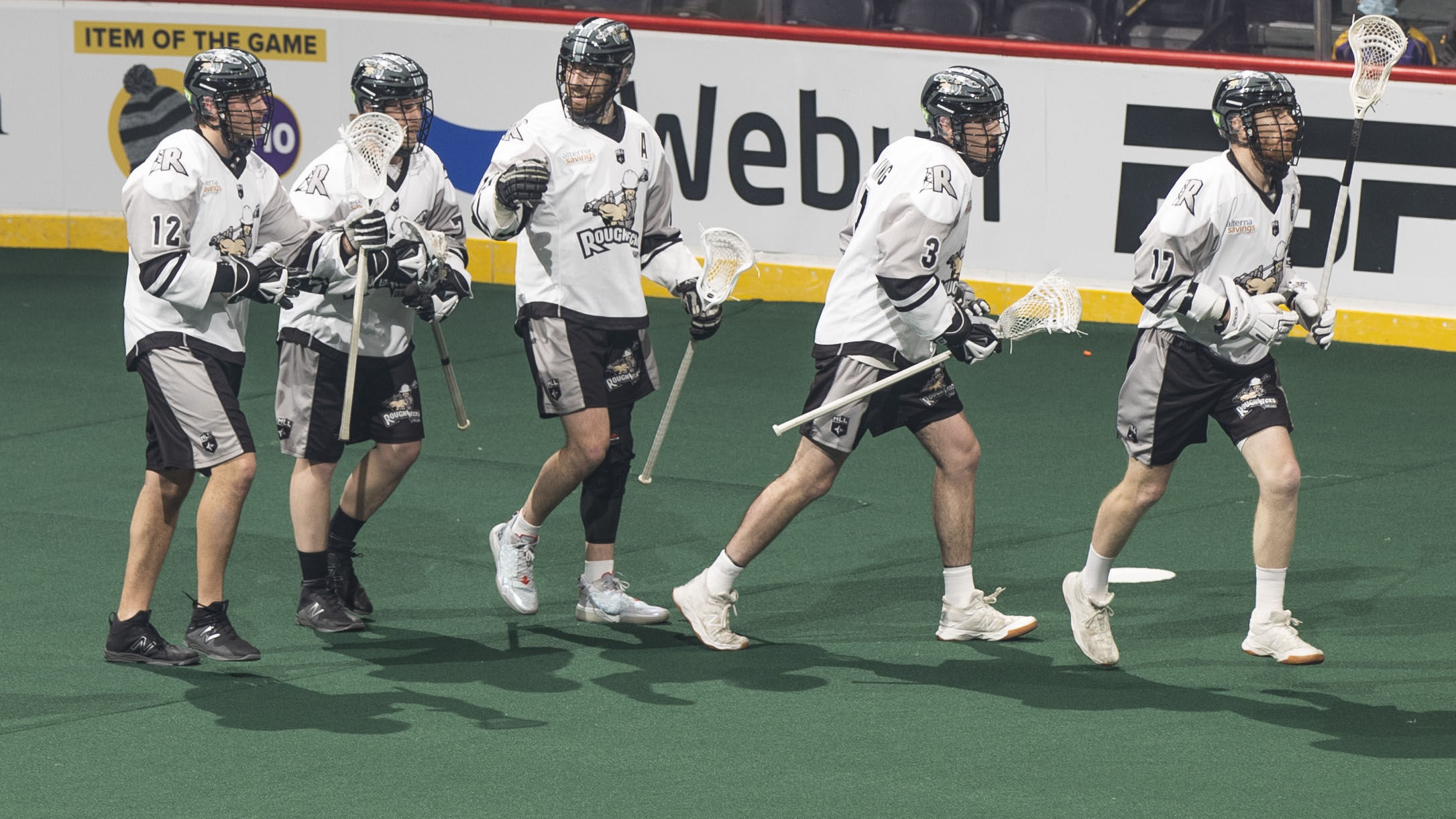 SETTIN' IT UP:
It's time for this season's edition of the Rocky Mountain Rivalry to get underway.
The Roughnecks head south of the border this weekend for a Saturday night divisional matchup against the Mammoth at Colorado's Ball Arena. (7 p.m. MTN, watch on TSN.ca / ESPN+)
The Riggers look to snap a two-game losing skid this weekend, following a 13-10 upset in San Diego against the Seals on Jan. 29. On the other side of the turf, the Mammoth are coming off of a 9-4 home victory over the Vancouver Warriors last weekend.
Saturday's tilt marks the first of three meetings between the Riggers and Mammoth, and the start of a home-and-home series between the bitter rivals, as Colorado visits Calgary next Friday. (TICKETS)
The Roughnecks currently sit fifth in the West Division at 1-3, while the Mammoth sit second at 4-1.
2019-20 HEAD-TO-HEAD:
It's been over two years since both teams met.
The Mammoth defeated the Roughnecks 8-7 in overtime at the Scotiabank Saddledome on Dec. 21, 2019.
2021-22 SCORING LEADERS:
Roughnecks:
Curtis Dickson – 17 pts. (11g, 6a)
Haiden Dickson – 8 pts. (5g, 3a)
Jesse King – 22 pts. (4g, 18a)
Mammoth:
Ryan Lee – 34 pts. (14g, 20a)
Connor Robinson – 22 pts. (10g, 12a)
Eli McLaughlin – 24 pts. (9g, 15a)
2021-22 GOALTENDING HEAD-TO-HEAD
Christian Del Bianco:
GAA: 14.02
SV %: .720
Dillon Ward:
GAA: 9.77
SV%: .818
THIS, THAT, & THE OTHER:
THIS: Veteran defender Tyler Burton could make history Saturday night. He needs just four face-off wins to pass Rodney Tapp for 10th on the all-time list with 1,119.
THAT: There are a few other milestone markers in reach for your Riggers on Saturday: Goaltender Christian Del Bianco needs 43 saves to reach 2,000 in his career, forward Jesse King is eight points back from 200, and defender Mitch Wilde needs two points to reach 100.
THE OTHER: The Roughnecks boast the third-best powerplay in the NLL at 47.8%, but need to stay disciplined with a penalty-killing record of 58.3% – good enough for 7th place in the league. The Mammoth are ranked 12th-overall on the PP at just 29.4%, but have the best penalty-kill in the league at 81.8%.