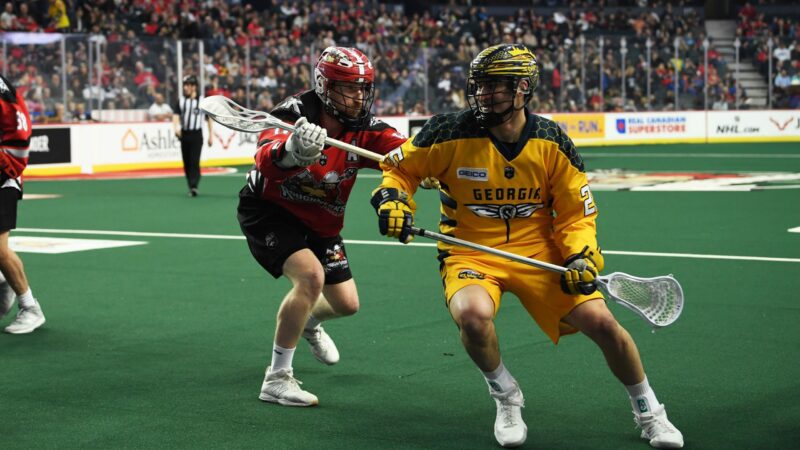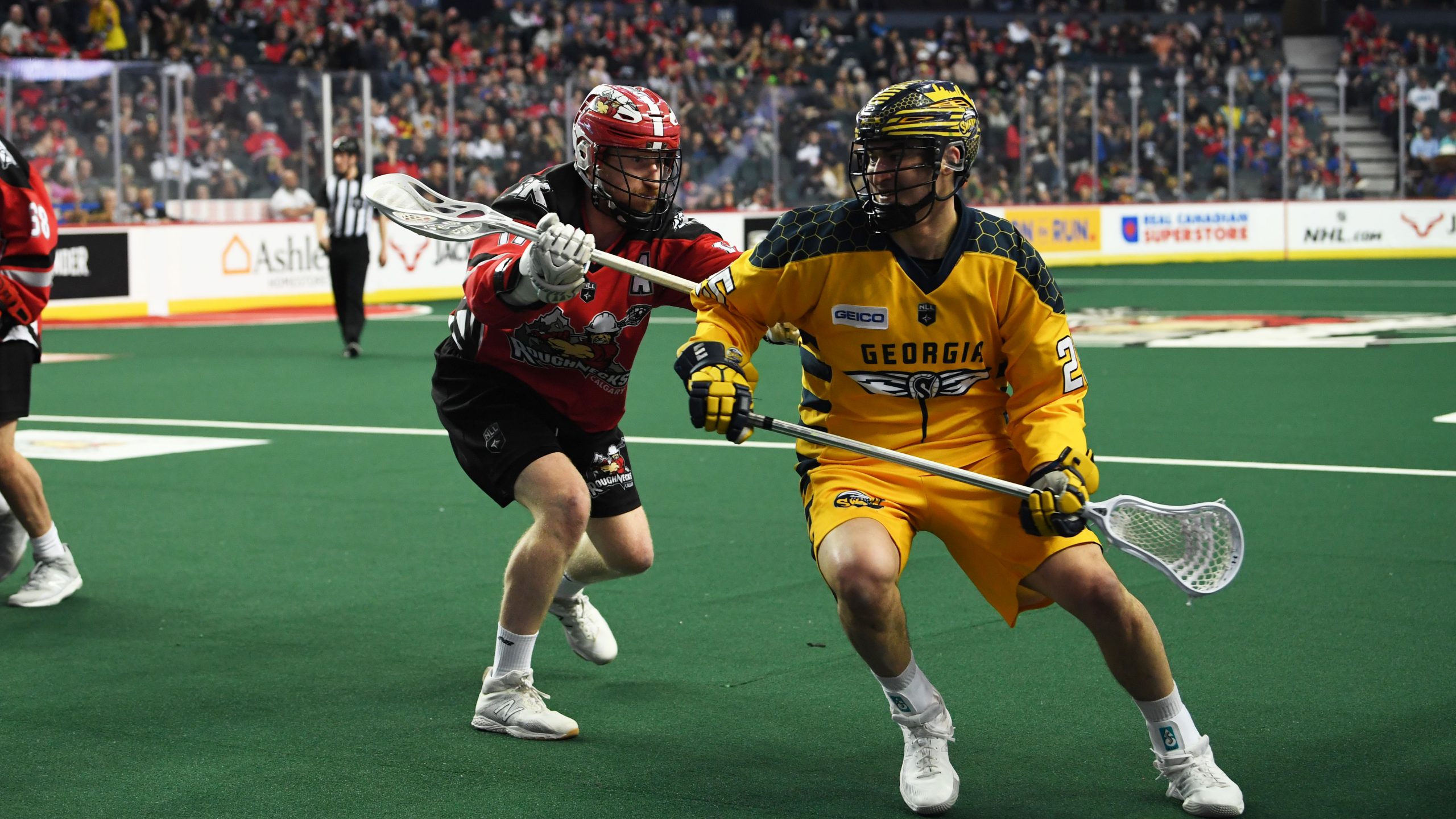 SETTIN' IT UP:
Southern hospitality?
The Roughnecks aren't expecting any of that this weekend.
The Riggers are on the road this Saturday, heading down to Georgia to take on the Swarm at the Infinite Energy Center (5:00 P.M., watch on BR Live)
Sitting at 3-4 on the season, the Riggers look to win their second game in a row to improve to .500. They'll be coming off of a bye-week following a 13-9 home victory over the New York Riptide Feb. 8.
The 5-3 Swarm most recently defeated the Riptide 14-9 on Feb. 15, which extended their winning streak to three games.
Saturday's tilt marks the only meeting between the Roughnecks and the East Division Swarm.
2018-19 HEAD-TO-HEAD:
Last season, the Roughnecks won the lone matchup in a thrilling 14-13 victory at the Scotiabank Saddledome. Former Roughneck and Calgary native Holden Cattoni led the Swarm with four goals and one assist, while Lyle Thompson was the top point producer for the visitors with two goals and five helpers. Dane Dobbie (4g, 4a) led the way for Calgary.
2019-20 SCORING LEADERS:
*To be expected in lineup
Roughnecks:
Curtis Dickson – 13g, 14a
Dan Taylor – 11g, 13a
Shane Simpson – 6g, 8a
Swarm:
Shayne Jackson – 21g, 29a
Lyle Thompson – 19g, 20a
Randy Staats – 11g, 29a
SPECIAL TEAMS WATCH:
Roughnecks:
Powerplay – 28.6%
Penalty kill – 52.6%
Swarm:
Powerplay – 45.9%
Penalty kill – 58.3%
THIS, THAT, & THE OTHER:
THIS: The reigning MVP makes his return Saturday. Captain Dane Dobbie will be back in the lineup in Georgia after the serving a six-game suspension. This will be Dobbie's second game of this campaign, and first since Nov. 29. Despite no game action for almost three months, the franchise's all-time scoring, points, and powerplay goals leader is expected to make an immediate impact on the Roughnecks' offence.
THAT: The Roughnecks' defence and goaltending needs to be on point during Saturday's tilt, or it's going to be a long night for Calgary. The Swarm feature one of the most potent offensive units in the NLL with Lyle and Miles Thompson, Randy Staats, Shane Jackson, and Jordan Hall. The five some have combined for 188 points in just eight games this campaign.
THE OTHER: A few major milestones are in reach for your Riggers on Saturday. Rhys Duch is one goal back from 400, Dobbie is one assist shy of 450 and eight loose-balls back from 600. Curtis Dickson is one point shy of 750, and nine assists away from 350, and Tyson Bell needs three loosies for 400.