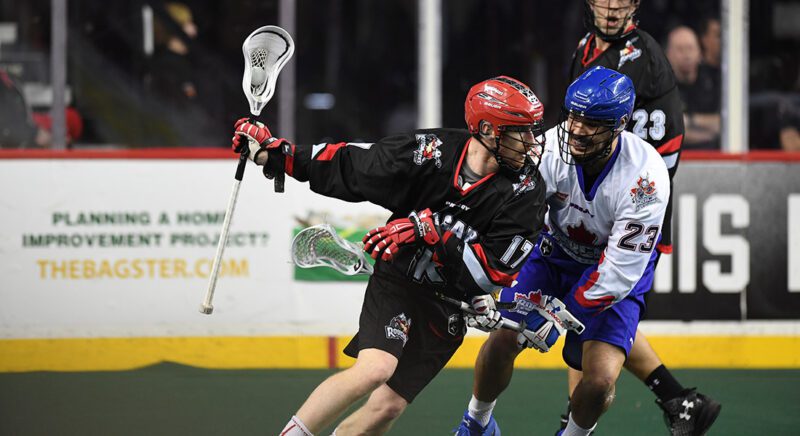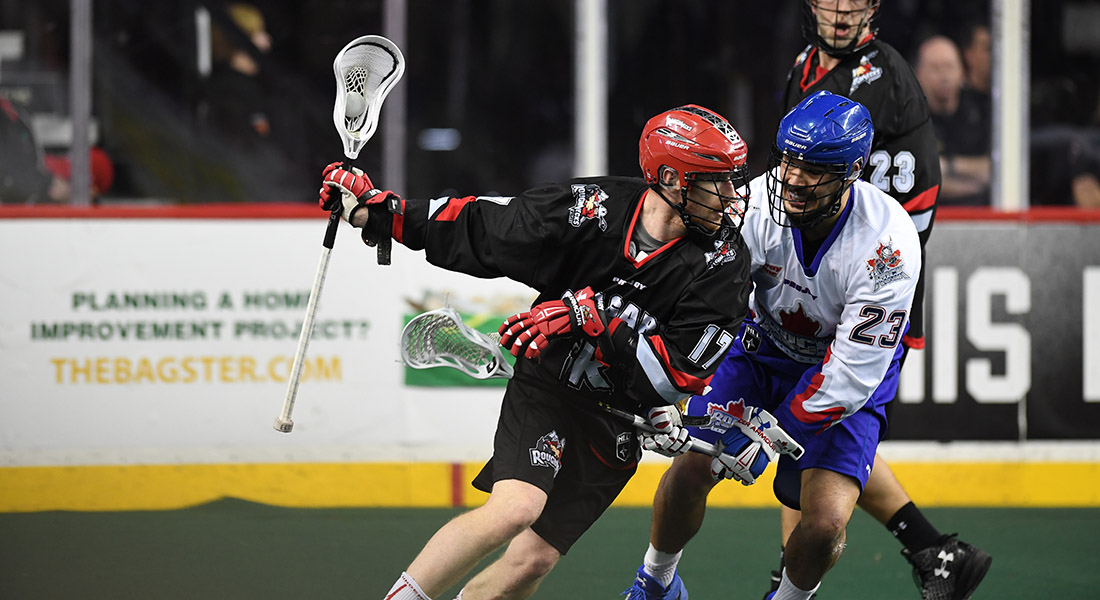 CALGARY ROUGHNECKS (1-5) vs. TORONTO ROCK (4-2)
WHEN: Saturday, Feb. 3, 2018 at 5:00 p.m. MT
WHERE: Air Canada Centre
TV/RADIO: NLLTV.com
SEASON SERIES: 0-0
LAST MEETING: Toronto won, 16-10, at the Air Canada Centre on March 11, 2017.
One team is riding high, the other is looking to right the ship.
The Roughnecks will head out on the road after a 13-12 overtime setback to the Saskatchewan Rush on Jan. 27. Meanwhile, the Rock won their fourth straight game, beating the New England Black Wolves 21-9 that same night.
After dropping their first two games of the year, Toronto has risen to the top of the East Division and is looking much more like the team that went to the Champion's Cup back in 2015.
During the off-season, they welcomed Rob Hellyer back from injury, they acquired lefty Adam Jones and defender Sheldon Burns in trades, and they brought in rookie forward Dan Craig. Jones and Hellyer have been offensive threats since game one and have combined with Tom Schreiber to form the league's highest scoring offence, with 100 goals through six games.
That high-powered attack – along with the strong goaltending from Nick Rose and powerful defence led by Brodie Merrill – makes them a hard team to beat.
STATISTICS:
| | | |
| --- | --- | --- |
| | Roughnecks | Rock |
| Leading Scorer | Curtis Dickson (13g, 10a) | Adam Jones (19g, 26a) |
| Leading Goaltender | Christian Del Bianco (10.54 GAA, .740 sv%) | Nick Rose (11.01 GAA, .788 sv%) |
| 2017/18 Powerplay | 41.7% | 53.6% |
| 2017/18 Penalty Kill | 54.5% | 34.8% |
KEY PLAYERS TO WATCH:
CGY – Curtis Dickson
Coming off of his best game of the season, a five-goal effort against a stingy Saskatchewan defence, Dickson is looking more and more like the player who has scored 115 goals over the past two seasons. While Toronto's defence has stifled the Roughnecks in their last couple of meetings, Superman has been able to break through and find the net — including some ridiculous, highlight-reel goals. He's always a player to watch, but even more so on Saturday.
SAS – Adam Jones
After moving to Toronto in an off-season trade, Jones has found immediate success with his new squad. In six games, the Owen Sound, O.N., native has netted 19 goals and 26 assists, which puts him at the top of the NLL's scoring race. Having stung the Roughnecks on numerous occasions during his six seasons with the Colorado Mammoth and Rush, Jones is someone who will command attention come Saturday evening.
KEYS TO THE GAME:
With Jones and 2017 rookie of the year Tom Schreiber leading the Rock offence, they've managed to average just over 20 goals per game during their past four contests. Joining Jones and Schreiber in the top-five for league scoring is Hellyer, who is off a big year after missing all of 2017. Mix in Brett Hickey, Keiran McArdle, Reid Reinholdt, and Craig, this is an impressive group. Finding a way to stop this potent unit will be paramount for the Roughnecks this weekend.