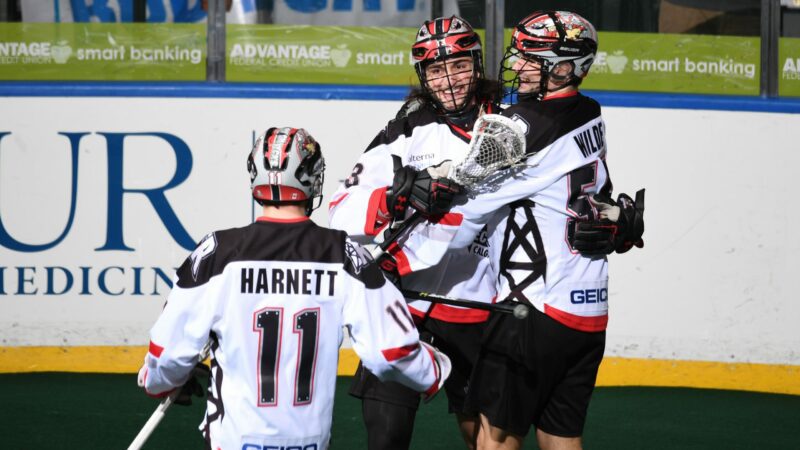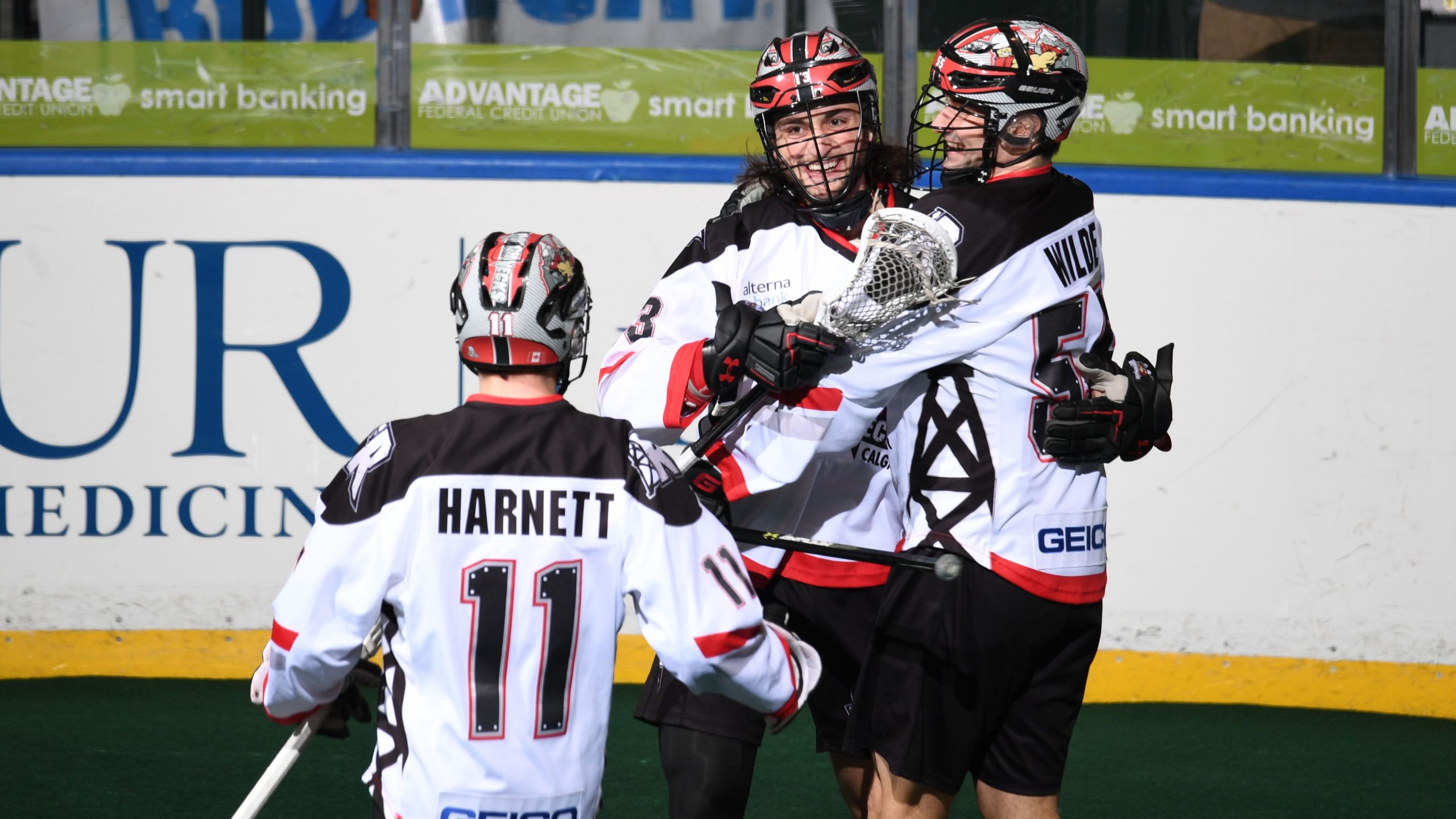 SETTIN' IT UP:
Looking for redemption.
The Roughnecks are on a mission to right the ship this weekend, as they head to the 6ix to take on the Toronto Rock at the Scotiabank Arena this Sunday. (1 P.M., watch on BR Live)
Following a tough 13-12 loss to the San Diego Seals last weekend, the Roughnecks are sitting at 4-5 at the halfway mark of the season. Looking at the latter half of the year, wins have become that much more crucial due to a new NLL playoff format introduced this campaign. Falling any further below .500 would make for a difficult hole to dig out of in the tight West Division.
On the other side of the turf, the Rock sit atop the newly-minted North Division with a 7-3 record. They're coming off a 9-8 road victory over the Saskatchewan Rush Feb. 29.
2018-19 HEAD-TO-HEAD:
Sunday's matinee marks the first and only meeting between the Riggers and Rock this season. Last year, the Roughnecks defeated the Rock 15-9 in a thrilling fashion at the Scotiabank Saddledome on March 9. The stunning victory was marked as the "turning point" for the team that season, following a shaky start to the year.
2019-20 SCORING LEADERS:
*To be expected in lineup
Roughnecks:
Curtis Dickson – 18g, 20a
Dan Taylor – 12g, 20a
Tyler Pace – 13g, 6a
Rock:
Rob Hellyer – 30g, 21a
Dan Dawson – 17g, 20a
Dan Craig – 10g, 17a
SPECIAL TEAMS WATCH:
Roughnecks:
Powerplay – 36.4%
Penalty-kill – 45.7%
Rock:
Powerplay – 35.5%
Penalty-kill – 61.9%
THIS, THAT, & THE OTHER:
THIS: Sunday's tilt will be a family affair. Rigger Tyson Bell's cousin, Latrell Harris, plays defence for the Rock. Harris is out with an injury, but their family will still no doubt be in the building. The same can be said for a plethora of other eastern players on the Roughnecks roster, as well.
THAT: He may knock your socks off. Captain Dane Dobbie has recorded a sock-trick (six goals) or more in every game he's played since his return from a six-game suspension. Dobbie has recorded 13 goals in just two tilts – if he records another six goals this game, he'll be the first NLL player in history to have three consecutive sock-tricks.
*Fun fact: Leap years mean lots of sock-tricks! Dane Dobbie recorded a sock-trick in back-to-back games on Feb. 29, 2020. In 2008, Athan Iannucci scored six goals in back-to-back games. The second game was on Feb. 29, as well.
THE OTHER: The Roughnecks need to stay out of the box in Toronto. Powerplay goals against the Riggers account for a quarter of their overall goals against. (25 PPGA, 101 GA). Staying disciplined, as usual, will be a deciding factor in this tilt.