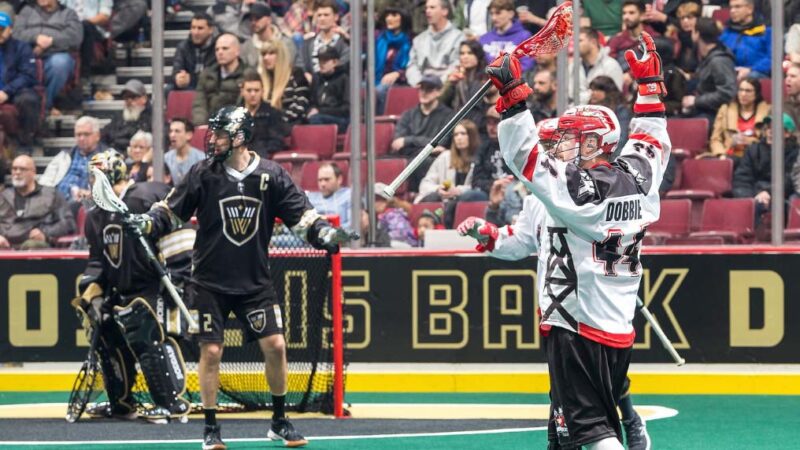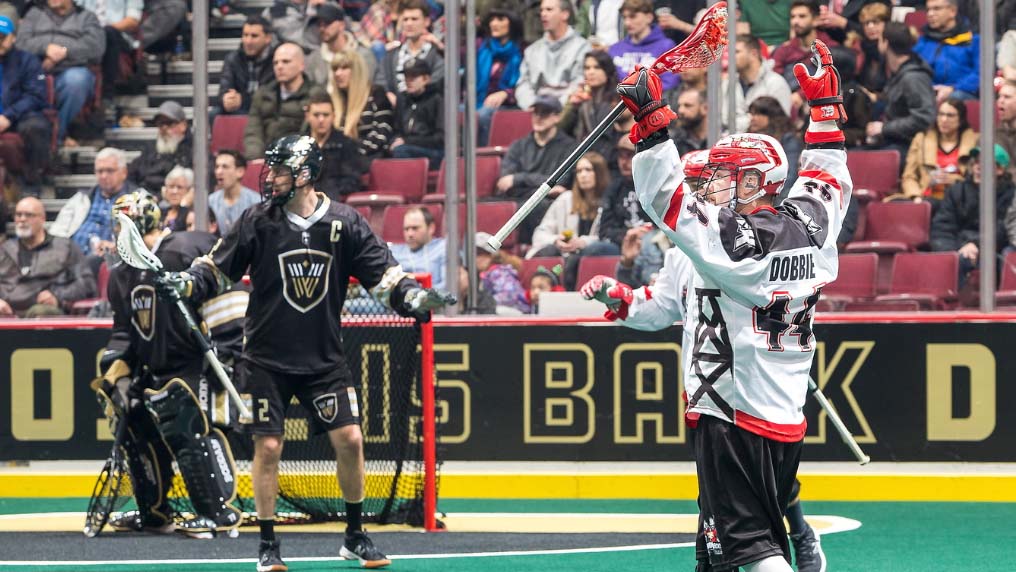 SETTIN' IT UP:
The journey to defend the Cup begins.
This Friday, the Roughnecks begin their battle to keep it in Calgary as they kick off their 2019-20 NLL season at Rogers Arena against the Vancouver Warriors. (8:00 p.m., watch FREE on BR Live.) It's the first of two regular season meetings between the two teams.
It's also the first West Division match-up of the season for the Roughnecks, and with this year's division realignment, western wins have become that much more crucial.
Adding to that, the Riggers will be heading into a double bye-week following the game, so they'll look to make an early statement this season by remaining undefeated at Rogers Arena.
In their previous 18 season openers, the Roughnecks have a combined record of seven wins and 11 losses. Tonight marks the fifth time Calgary has faced Vancouver in a season opener with a record of 1-2-1.
2018-19 HEAD-TO-HEAD:
The Roughnecks and Vancouver Warriors met three times in the regular season last year, with the Riggers taking the season-series 2-1, and outscoring Vancouver by a combined 35-27.
In their last meeting, the Roughnecks defeated the Warriors 8-5 at the Scotiabank Saddledome Feb. 2, in a tight, back-and-forth match.
2018-19 LEADING SCORERS (Returning to the lineups for the 2019-20 season-opener):
Roughnecks:
Dane Dobbie – 115 pts. (47g, 68a)
Curtis Dickson – 81 pts. (35g, 46a)
Dan Taylor – 46 pts. (23g, 23a)
Warriors:
Mitch Jones – 83 pts. (35g, 48a)
Keegan Bal – 74 pts. (32g, 42a)
Logan Schuss – 72 pts. (24g, 48a)
THIS, THAT, & THE OTHER:
THIS: The Roughnecks will face-off against two former teammates during Friday's tilt. Defender Bob Snider and forward Riley Loewen joined the Warriors via free-agency in the off-season, and they both cracked the Warriors' active roster.
THAT: Three rookies will get their first taste of official NLL action on Friday: forwards Marshal King, Haiden Dickson, and defender Liam LeClair.
THE OTHER: There are some career milestones within reach for a few Riggers on Friday. Curtis Dickson is five goals back from 400, Dane Dobbie is two assists shy of 450, Zach Currier needs one loose-ball for 400, and Curtis Manning needs two loosies for 600.
Single game tickets are now on sale, visit Ticketmaster or the Scotiabank Saddledome box office to join the Rough House party. Fans can also secure a seat online at CalgaryRoughnecks.com or by calling 1-855-985-5000.