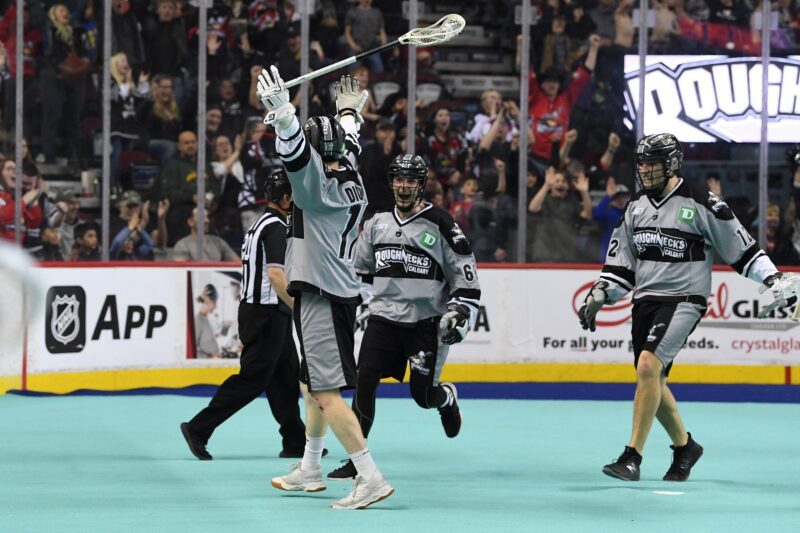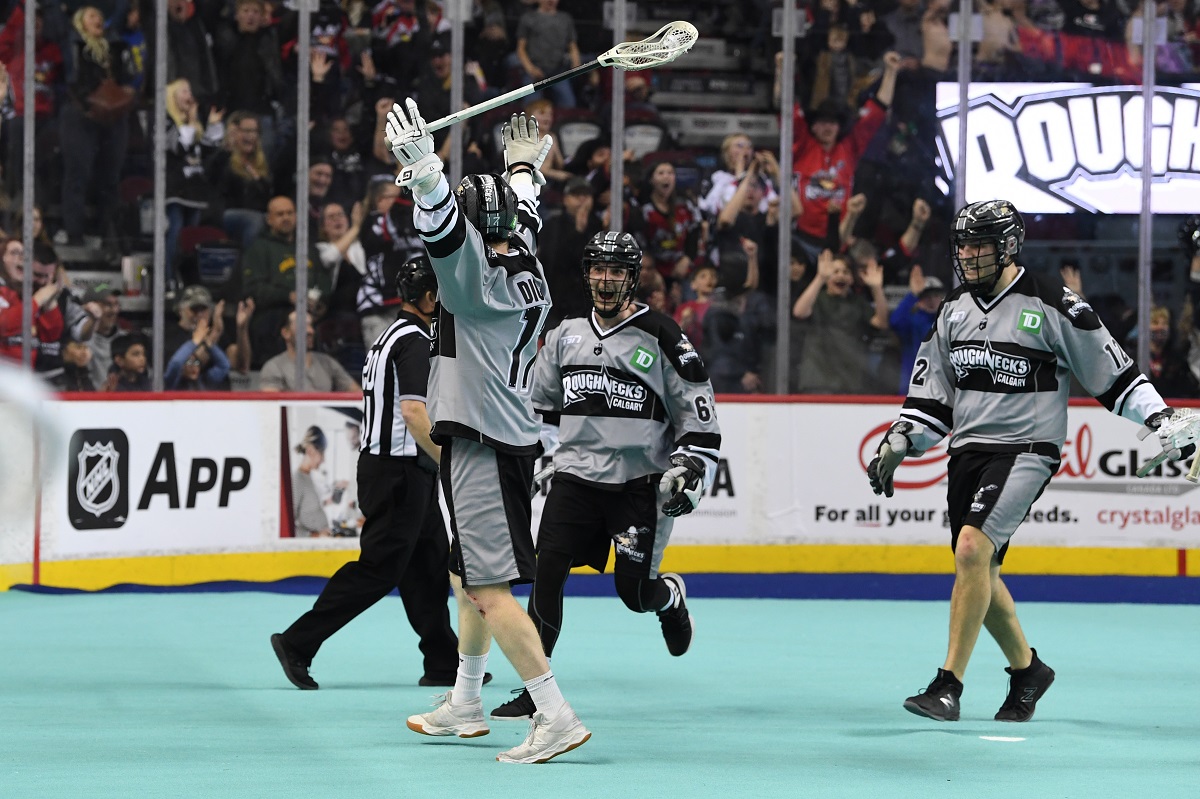 SETTIN' IT UP:
Win and they're in.
The Roughnecks can clinch a spot in the NLL playoffs with a victory over Vancouver on Saturday. (8 p.m., tsn.ca/ ESPN+)
Calgary heads into Saturday's contest 8-7 on the season and winners of four straight games after taking down Halifax 13-8 and PCLC 14-4 last weekend.
Vancouver is 6-10 this season and losers of three straight, they fell to the Rush 15-13 in Saskatoon last weekend. A loss would eliminate Vancouver from playoff contention.
This will be the third and final matchup between these two teams this season.
2021-2022 HEAD-TO-HEAD:
The season series is tied at one with Vancouver winning 11-10 Feb. 18 and Calgary winning 10-9 in overtime on April 1.
Curtis Dickson leads the way for the Roughnecks with 11 points in the two matchups.
Keegan Bal is the top Warrior in the season series. He also has 11 points in the two games.
2021-22 SCORING LEADERS:
Roughnecks:
Jesse King – 80 pts. (22g, 58a)
Curtis Dickson – 61 pts. (34g, 27a)
Tyler Pace – 50 pts. (20g, 30a)
Warriors:
Keegan Bal – 86 pts. (36g, 50a)
Logan Schuss – 62 pts. (18g, 44a)
Kyle Killen – 50 pts. (38g, 12a)
2021-22 GOALTENDING HEAD-TO-HEAD
Christian Del Bianco:
GAA – 10.65
SV % – .781
Alex Buque:
GAA – 11.86
SV % – .771
THIS, THAT, & THE OTHER:
THIS: Curtis Dickson needs 10 goals to pass Mark Steenhuis for eighth all time with 460.
THAT: Tyler Burton needs five more faceoff wins to pass Pat Jones for ninth all time. Jones sits at 1,247 faceoff wins, he also needs five loose balls to reach 700 in his career.
THE OTHER: The Roughnecks can win the Alterna Cup as Canada's top lacrosse team with a win this weekend.