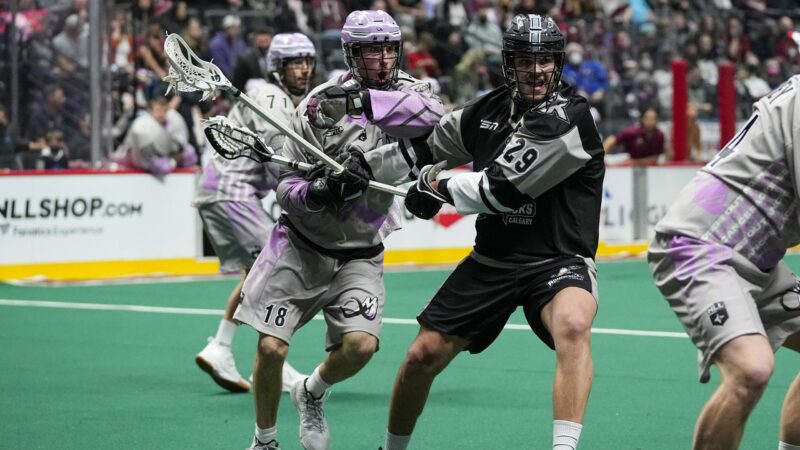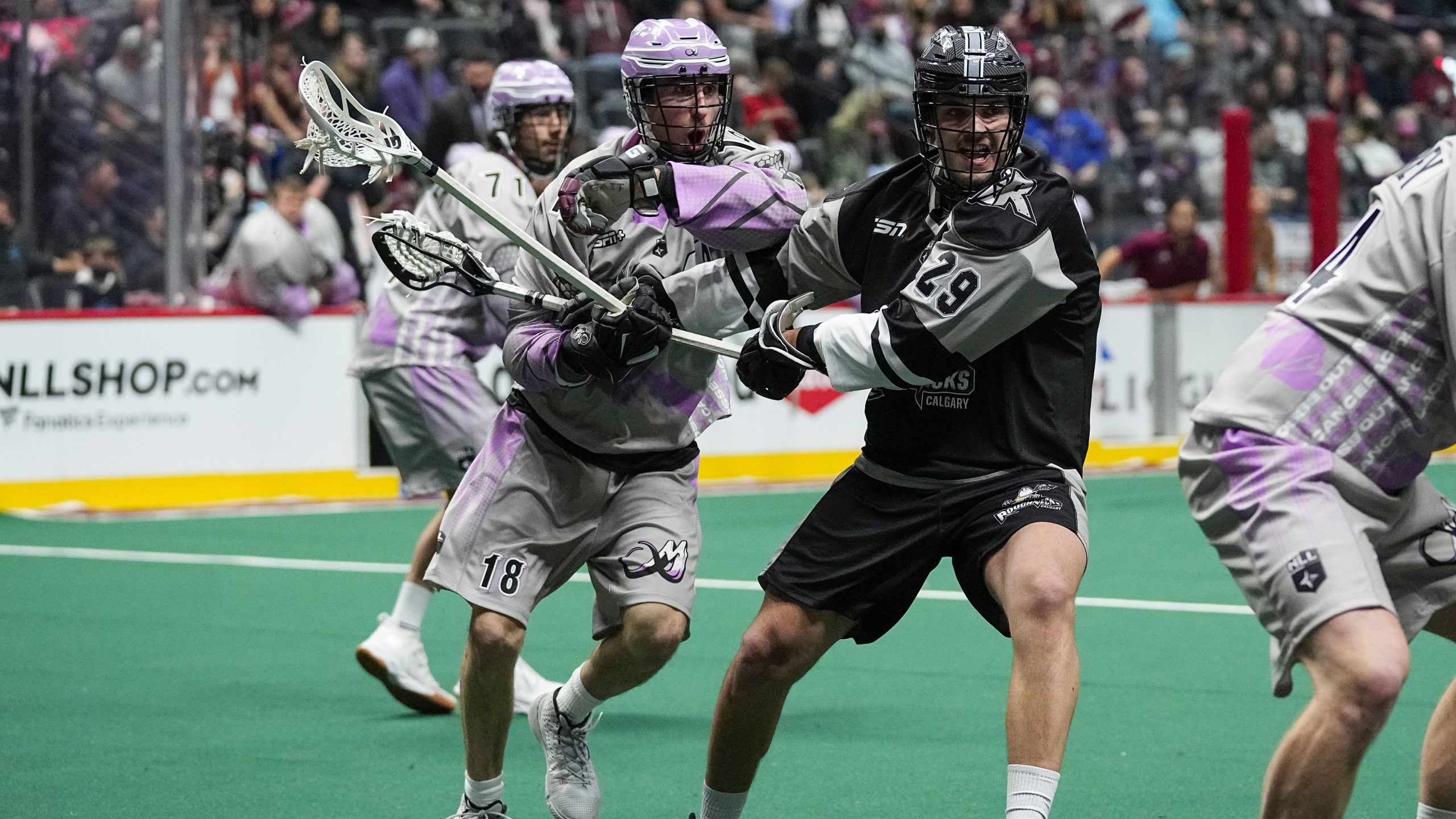 SETTIN' IT UP:
On the hunt for revenge.
It's round two of the Rocky Mountain Rivalry this Friday as the Roughnecks host the Colorado Mammoth on WestJet Field at Scotiabank Saddledome for the Riggers' Valentine's Party. (7 p.m., TICKETS)
The Riggers look to snap a three-game losing streak this weekend after dropping a 14-10 decision to the Mammoth in Denver last Saturday. On the other side of the turf, the Mammoth are vying for their fifth-straight victory.
The season series lies in the balance Friday, as the tilt marks the second of three regular-season meetings between the clubs.
Calgary currently sits fifth in the West Division at 1-4, while Colorado is second at 5-1.
2021-22 HEAD-TO-HEAD:
After trailing 5-2 after the first quarter last weekend, the Roughnecks struck for five straight goals and would carry a 7-6 lead into halftime. The Riggers held on for a 10-7 lead in the third quarter, but the Mammoth would score seven unanswered goals for the win.
Forwards Jesse King, Dan Taylor, Zach Herreweyers and rookie Kyle Waters each had two goals for the Riggers, with King and Taylor adding four assists to lead the Roughnecks offence with six points apiece.
2021-22 SCORING LEADERS:
Roughnecks:
Curtis Dickson – 17 pts. (11g, 6a)
Jesse King – 28 pts. (6g, 22a)
Haiden Dickson – 12 pts. (6g, 6a)
Mammoth:
Connor Robinson – 29 pts. (16g, 13a)
Ryan Lee – 43 pts. (14g, 29a)
Eli McLaughlin – 27 pts. (11g, 16a)
2021-22 GOALTENDING HEAD-TO-HEAD
Christian Del Bianco:
GAA: 14.02
SV %: .715
Dillon Ward:
GAA: 9.82
SV%: .816
THIS, THAT, & THE OTHER:
THIS: To pull out a win Friday night the Roughnecks will have to work on their second-half blues. In their past two matchups, the Riggers have been outscored by a total of 12-to-4 in the final 30.
THAT: Alternate captain Jesse King is just two points back from 200 in his career, while Christian Del Bianco needs just 11 saves to hit 2,000. Forward Tyler Pace is just six points away from 100.
THE OTHER: In line with the Alberta Government's COVID restrictions, food & beverage services, including $5 Happy Hour (5:30-7:00 PM) will be available to all patrons. No proof of COVID-19 vaccination will be required to enter the Scotiabank Saddledome. Masks are still required for all patrons while not actively eating or drinking.