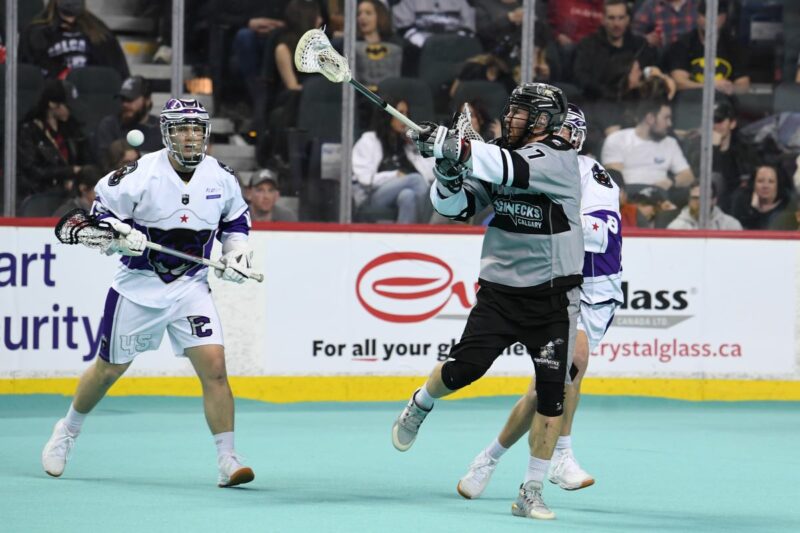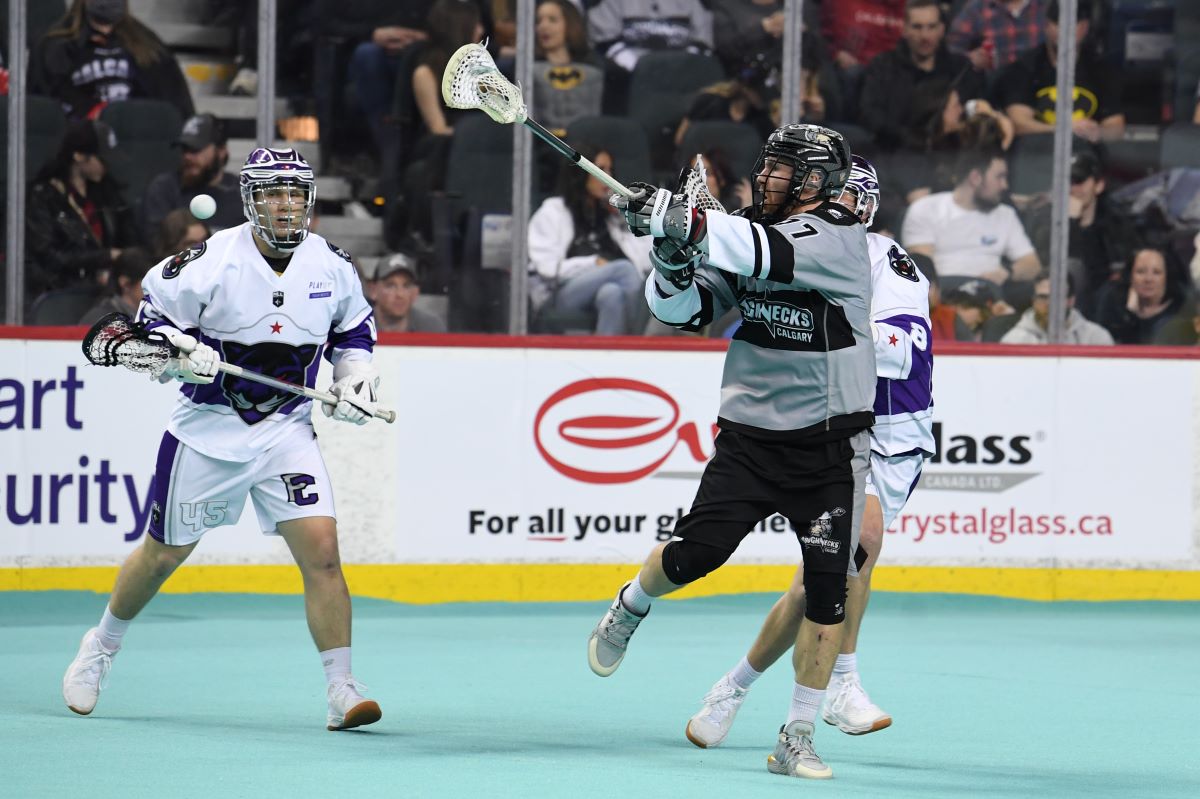 SETTIN' IT UP:
The Roughnecks are looking to lock up a home playoff game.
Calgary (9-8) takes on Colorado (10-7) on Saturday night. (7 p.m., TSN 1 /ESPN+) in the annual Fan Appreciation Game. Tickets: https://bit.ly/36Taqy1
The Riggers head into their matchup after losing their first game since March 19 last weekend in Rochester 15-7.
There is still a chance to clinch the division and to get a home playoff game with a win, depending on how San Diego does against Vancouver. (Would need a VAN win mixed with a win by the Roughnecks for them to clinch the division.)
The Mammoth can clinch the division with a win. They fell to Saskatchewan in their last game 9-8 after winning three in a row.
2021-2022 HEAD-TO-HEAD:
This will be the third and final regular-season battle between these two.
Colorado won 14-10 on Feb. 5, while Calgary won 9-7 the week after.
Jesse King leads the way for the Roughnecks with 12 points against the Mammoth this season.
2021-22 SCORING LEADERS:
Roughnecks:
Jesse King – 90 pts. (28g, 62a)
Curtis Dickson – 74 pts. (36g, 38a)
Tyler Pace – 61 pts. (23g, 38a)
Mammoth:
Ryan Lee – 113 pts. (33g, 80a)
Eli McLaughlin – 77 pts. (34g, 43a)
Connor Robinson – 68 pts. (41g, 27a)
2021-22 GOALTENDING HEAD-TO-HEAD
Christian Del Bianco:
GAA – 11.04
SV % – .772
Dillon Ward:
GAA – 10.11
SV % – .808
THIS, THAT, & THE OTHER:
THIS: Zach Currier needs three caused turnovers to break the NLL single-season record of 61.
THAT: Jesse King (28 tallies) needs one goal to pass his career high mark.
THE OTHER: Dan Taylor needs four assists to reach 100 in his career.