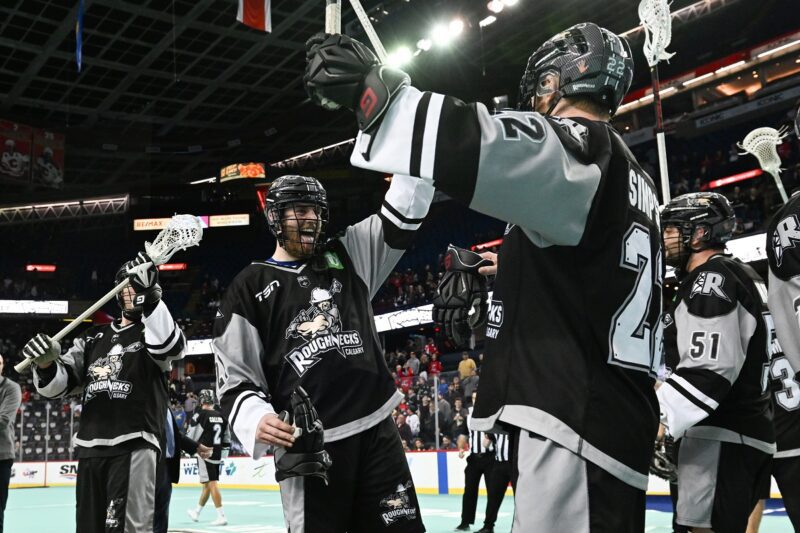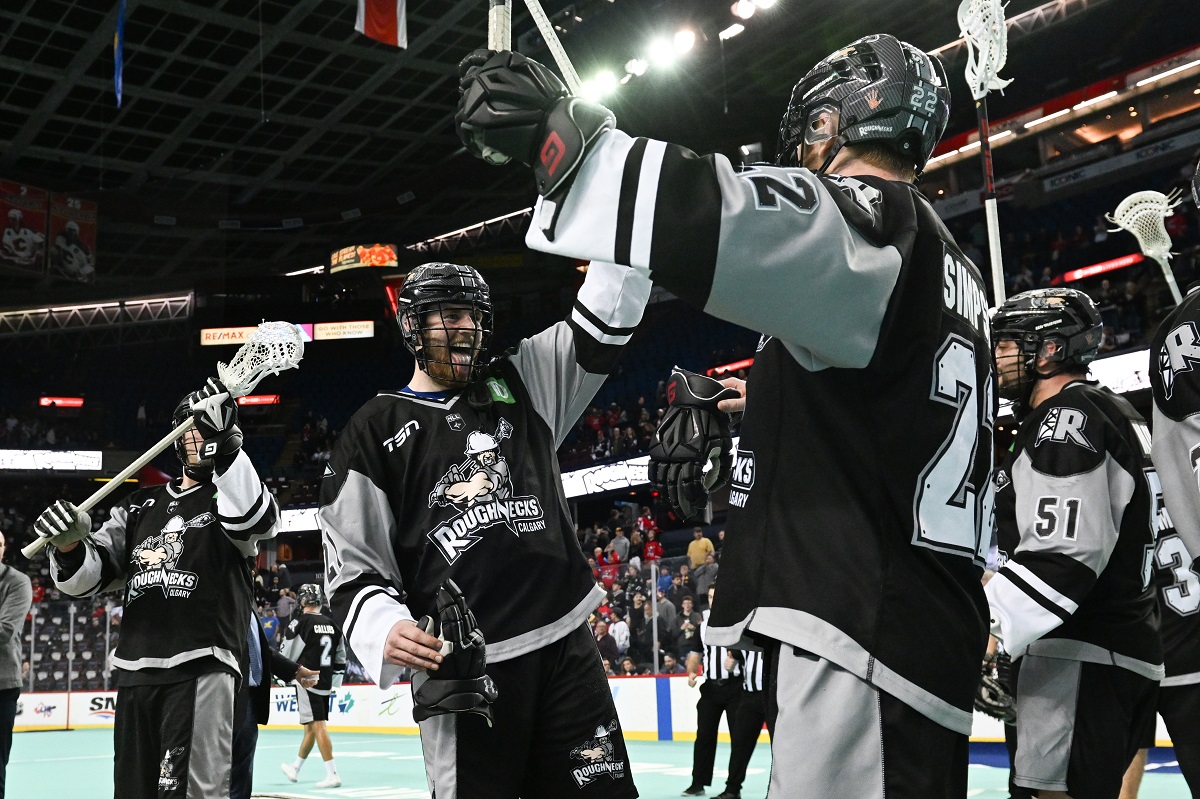 SETTIN' IT UP:
It's win or go home from the Scotiabank Saddledome.
Calgary (10-8) takes on Colorado (10-8) on Friday night in the NLL Quarter-Final. (7:30 p.m., TSN.ca /ESPN+). Tickets: https://bit.ly/3MO1LfF
The Riggers head into the matchup after beating the Mammoth 14-11 last Saturday to clinch a home playoff berth and host this game.
Calgary is 10-1 all-time in head-to-head playoff games with Colorado.
2021-2022 HEAD-TO-HEAD:
The two teams met three times in the regular season with Calgary going 2-1.
Jesse King led the way for the Roughnecks with 17 points against the Mammoth.
Ryan Lee was the top scorer for Colorado with 19 points.
2021-22 Regular-Season Scoring Leaders:
Roughnecks:
Jesse King – 95 pts. (29g, 66a)
Curtis Dickson – 82 pts. (42g, 40a)
Tyler Pace – 67 pts. (26g, 41a)
Mammoth:
Ryan Lee – 119 pts. (34g, 85a)
Eli McLaughlin – 83 pts. (38g, 45a)
Connor Robinson – 71 pts. (42g, 29a)
2021-22 Regular Season GOALTENDING HEAD-TO-HEAD
Christian Del Bianco:
GAA – 11.04
SV % – .772
Dillon Ward:
GAA – 10.22
SV % – .804
THIS, THAT, & THE OTHER:
THIS: Coach Curt Malawsky will tie Troy Cordingley and Mike Hasen for second all-time in NLL playoff games coached with 23.
THAT: Curtis Dickson needs two goals to be the third ever to reach 65 playoff goals.
THE OTHER: Dickson also needs five assists to reach 50 postseason helpers