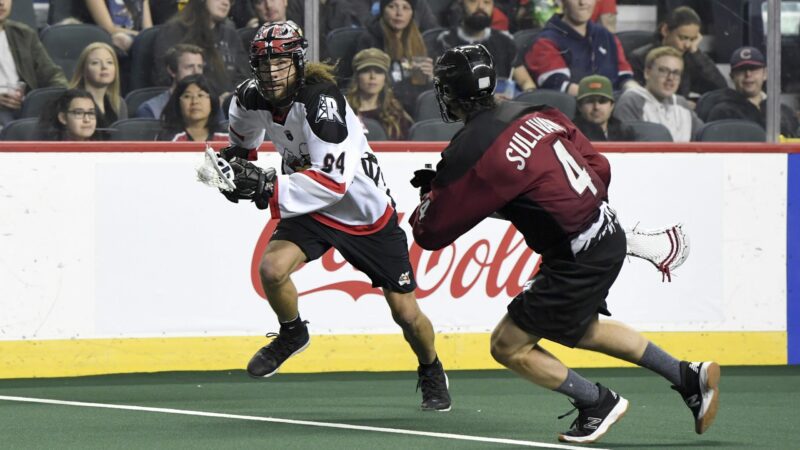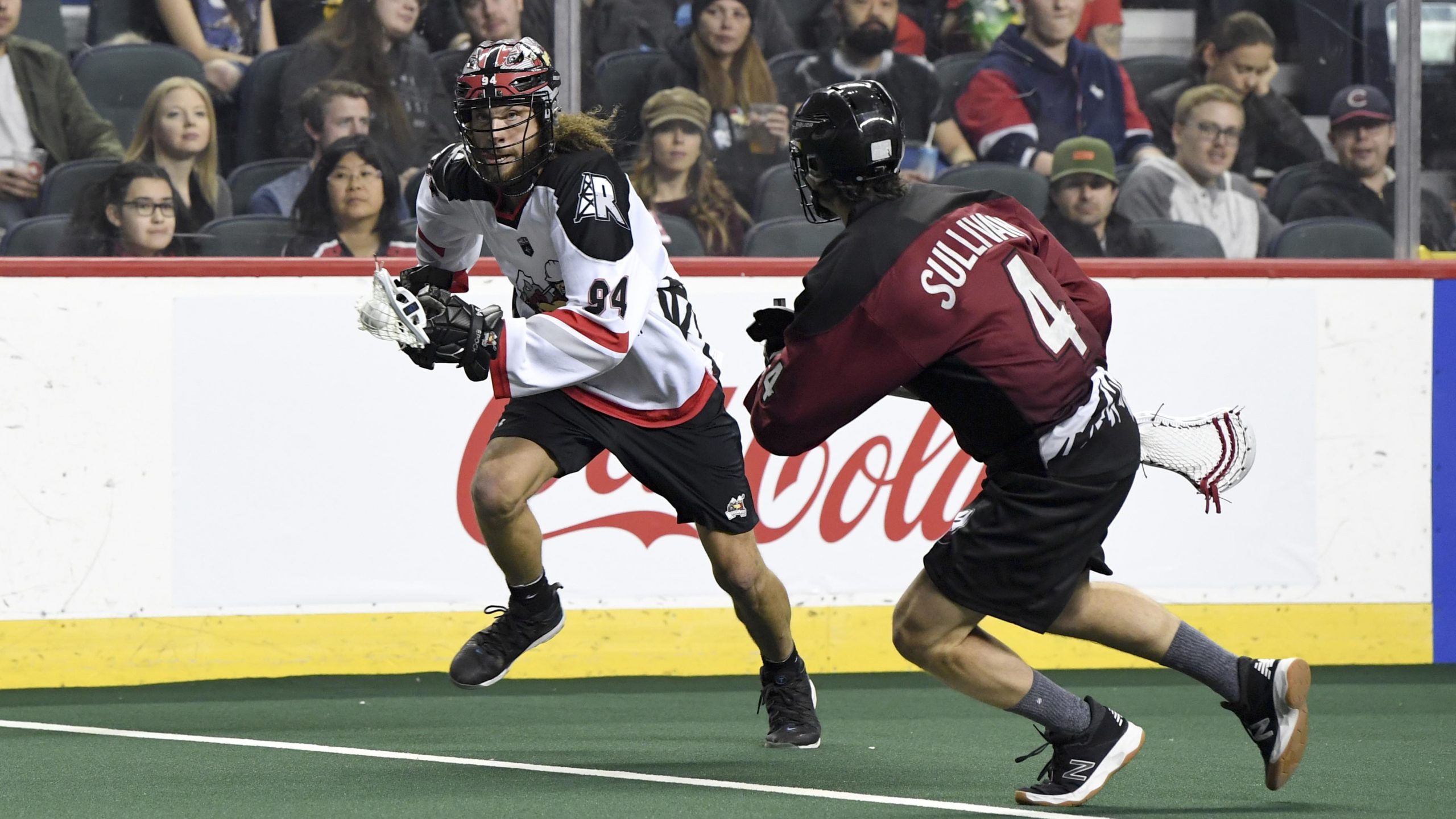 SETTIN' IT UP:
The wait is almost over.
After nearly three weeks without game action, the Roughnecks (1-0) are back at the Scotiabank Saddledome Saturday night for their Home Opener against the Colorado Mammoth (0-1). (7:30 P.M., tickets)
It's the first of two regular season meetings in the fierce Rocky Mountain Rivalry, and with both squads having not played since Nov. 29 you can expect two well-rested teams chomping at the bit to get back on the turf.
The Riggers are coming off a convincing 12-7 season-opening victory over the Vancouver Warriors last month, while the Mammoth are looking to correct a rocky start following a 9-8 defeat at the hands of the Saskatchewan Rush.
In their last meeting, the Roughnecks fell 12-9 to the Mammoth during the 2019 pre-season at home.
This weekend's tilt will be streamed free on BR Live, Twitter and Facebook as the NLL's featured Game of the Week.
2018-19 HEAD-TO-HEAD:
The Roughnecks and Colorado Mammoth met three times in the regular season last year, with the Mammoth taking the season-series 2-1.
To cap off 2018-19 matchups vs. Colorado, the Roughnecks defeated the Mammoth 8-4 in the West Final at home to punch their ticket to the NLL Cup Finals.
2019-20 POINTS LEADERS *Anticipated in lineup Dec. 21:
Roughnecks:
Curtis Dickson – 2g, 3a
Tyler Pace – 1g, 3a
Marshal King – 1g, 2a
Mammoth:
Jacob Ruest – 3g, 2a
Eli McLaughlin – 5a
Ryan Lee – 2g, 1a
THIS, THAT, & THE OTHER:
THIS: Saturday night marks the final celebration of the Roughnecks' 2019 NLL Cup Title. The game will feature the Roughnecks' 2019 Championship Banner raising ceremony pre-game, along with replica mini-banners for the first 3,000 fans through the doors. For a full listing of Rough House activities during the Home Opener, click here.
THAT: Two of the best netminders in lacrosse are gearing up for another showdown; Christian Del Bianco and Mammoth goaltender Dillon Ward. Del Bianco made a jaw-dropping 63 saves in his last outing (.900 sv%), while Ward also stood on his head in his last game stopping 54 shots (.857 sv%).
THE OTHER: Be on the lookout for an important milestone Saturday. Forward Curtis Dickson is just three goals shy of 400 in his career. The marker would make Dickson the second-ever Roughneck ever to hit 400 goals scored all with the franchise, following Dane Dobbie who surpassed the milestone last season.