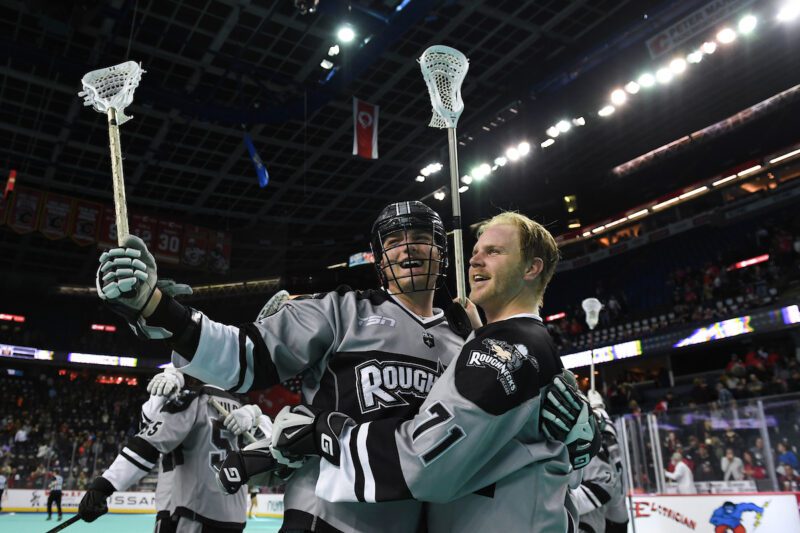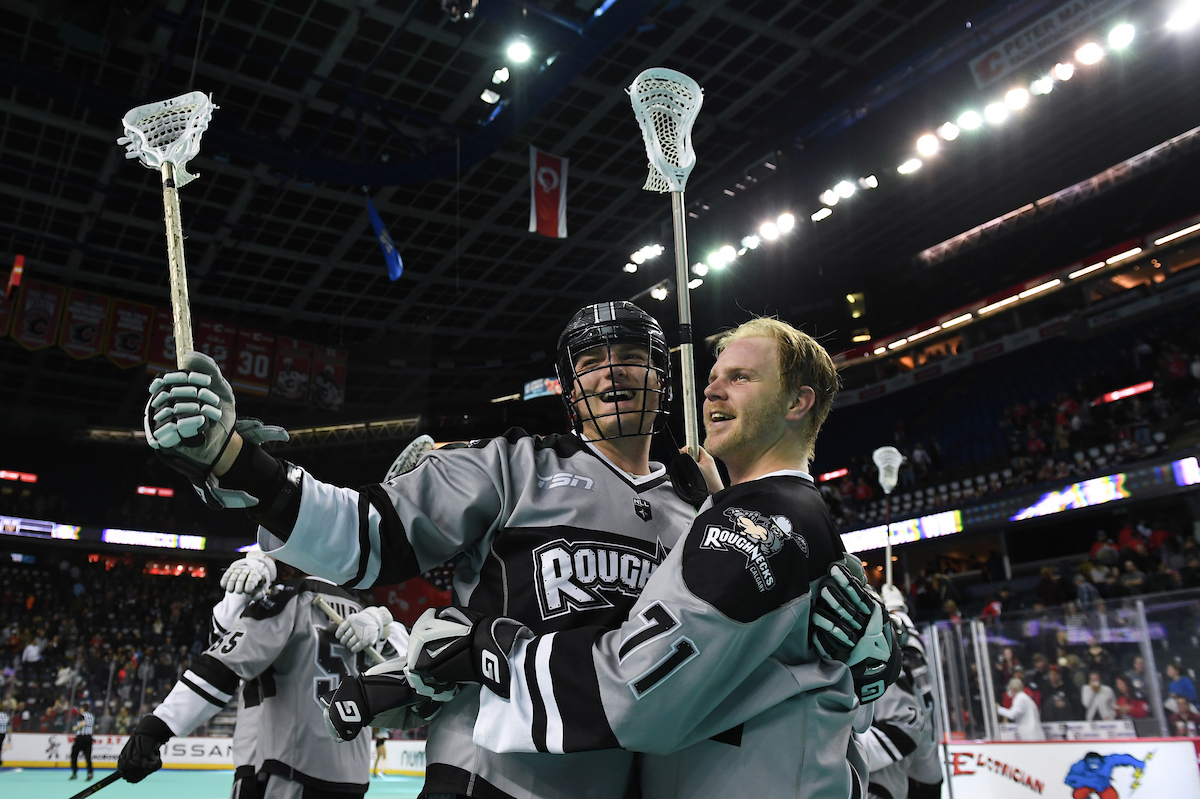 SETTIN' IT UP:
It's another huge weekend for the Riggers.
The Roughnecks have two home games this weekend, and it starts Friday against Halifax (8 p.m., watch on TSN 2/ESPN+)
Calgary and Halifax are the final two teams in the running for the Alterna Cup, a win by Halifax and they clinch this year's trophy as the top Canadian NLL team.
The Roughnecks head into Friday's contest 6-7 on the season after beating Vancouver 10-9 in overtime last weekend. They sit third in the West in a playoff berth.
Halifax is 9-5 this season and in third in the East. They beat Rochester 11-7 a week ago.
This is the first and only matchup between these two teams this season.
ALL-TIME HEAD-TO-HEAD:
The Thunderbirds and the Roughnecks have only met once since the team relocated to Halifax, with the 'Birds winning 15-12 back in January of 2020.
2021-22 SCORING LEADERS:
Roughnecks:
Jesse King – 66 pts. (18g, 48a)
Curtis Dickson – 47 pts. (26g, 21a)
Tyler Pace – 43 pts. (17g, 26a)
Halifax:
Shawn Evans: 61 pts. (12g, 49a)
Clarke Petterson: 56 pts. (19g, 37a)
Austin Shanks: 48 pts. (24g, 24a)
2021-22 GOALTENDING HEAD-TO-HEAD
Christian Del Bianco:
GAA – 11.40
SV % – .768
Warren Hill:
GAA – 9.71
SV % – .792
THIS, THAT, & THE OTHER:
THIS: Curtis Dickson is three loose balls away from 600 in his career.
THAT: Tyler Burton needs 24 more faceoff wins to pass Pat Jones for ninth all time. Jones sits at 1,247 faceoff wins.
THE OTHER: Jesse King needs seven assists to match his career high which is 55.