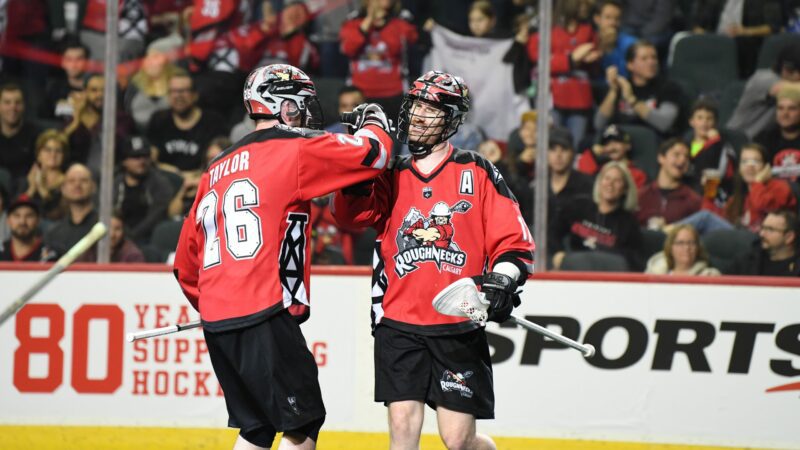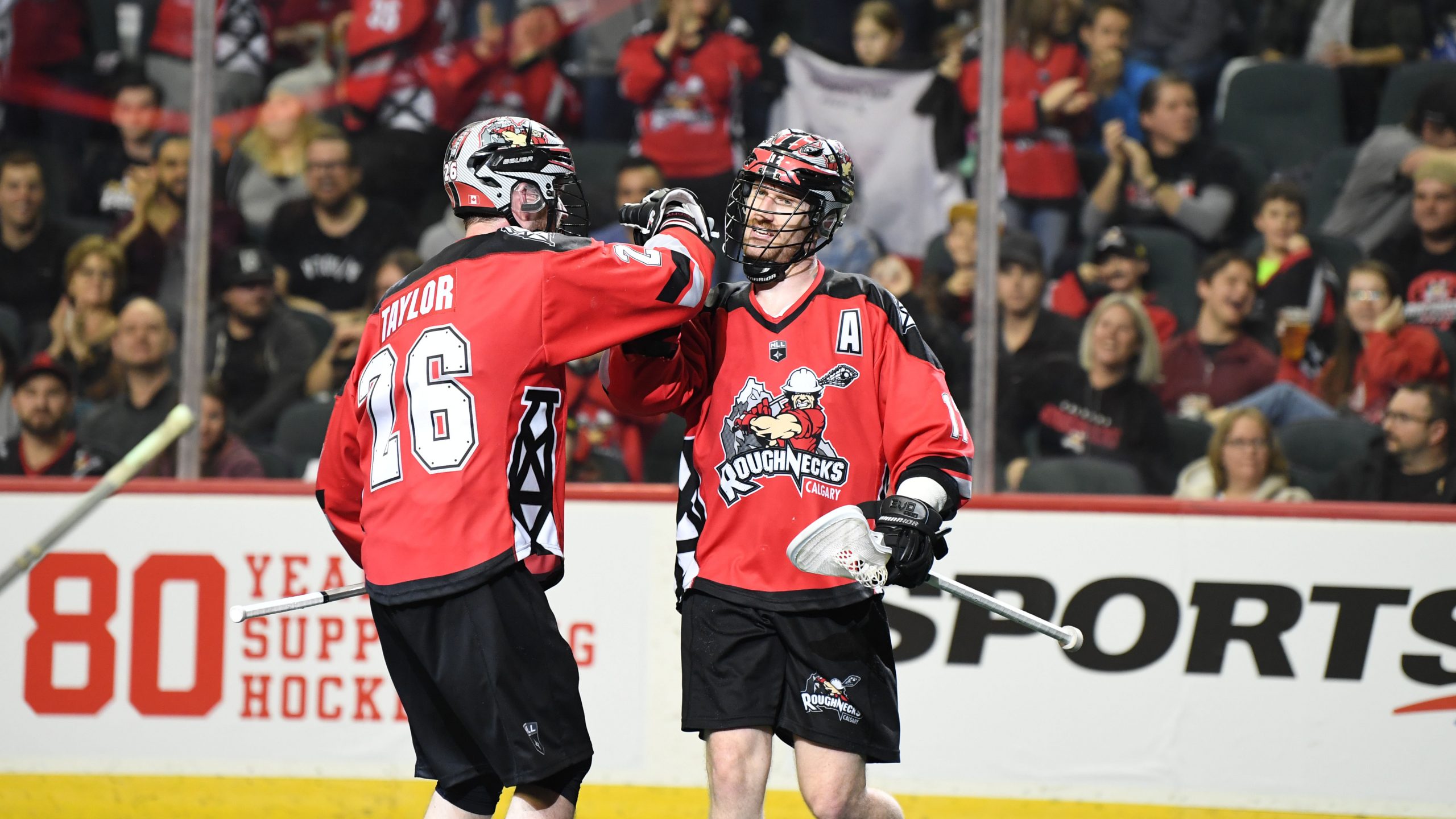 SETTIN' IT UP:
It's a night of firsts.
The Roughnecks are on their hunt for their first home win of the season this Saturday when they take on the expansion New York Riptide for the first and only time this campaign. (7:30 PM, tickets)
The Riggers, who sit last in the competitive West Division, are looking to gain footing after a 2-4 start to the season. The 1-7 Riptide, meanwhile, are hoping for their second win.
Despite their opponent's record, this is no trap game for the Roughnecks. The Riptide feature heavy firepower up front with names such as Tyler Digby, Tyson Gibson and Dan Lomas and defensive threats Andrew Suitor, Mike Manley and Dan MacRae.
Both teams head into the tilt coming off a bye week. Most recently, the Riptide fell 14-6 to the Philadelphia Wings at the Wells Fargo Center Jan. 24.
The Riggers are coming off a 15-12 home loss to the Halifax Thunderbirds Jan. 25.
2019-20 SCORING LEADERS:
*To be expected in lineup
Roughnecks:
Curtis Dickson – 13g, 13a
Dan Taylor – 9g, 11a
Tyler Pace – 8g, 3a
Ripdtide:
Tyler Digby – 12g, 20a
Tyson Gibson – 10g, 13a
Dan Lomas – 11g, 11a
SPECIAL TEAMS WATCH:
Roughnecks:
Powerplay – 25.9%
Penalty kill – 53%
Riptide:
Powerplay – 43.8%
Penalty kill – 41%
THIS, THAT, & THE OTHER:
THIS: Hello, old friend. Former Roughnecks captain MacRae makes his return to the Saddledome Saturday night, but he'll be donning the C on a new jersey. MacRae was picked up by the Riptide in the 2019 Expansion Draft. The Riptide are also home to former Roughneck Digby, who played three seasons with the Roughnecks from 2016-2018 before being traded in 2018.
THAT: Plenty of Riggers find themselves in the top 10 in the NLL ahead of Saturday's game. Goaltender Christian Del Bianco is third in the NLL with a .821 save percentage. He sits fifth in the league with 284 saves and tops all goalies with 63 stops in a single game. Tyson Bell leads the league with 24 penalty minutes while Curtis Dickson sits fourth for shots with 111. Zach Currier's 66 loose balls are ranked fourth in the league. Currier and Shane Simpson are tied for seventh in scoring among defenders with 10 points.
THE OTHER: A few Roughnecks are close to hitting important career milestones this weekend. Dickson is two points shy of 750, Tyler Burton needs two loose balls for 600, and Rhys Duch needs three goals for 400.