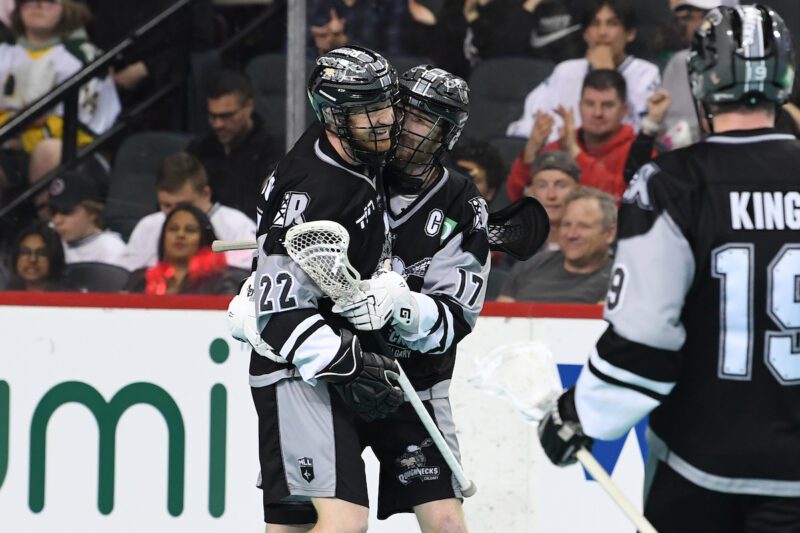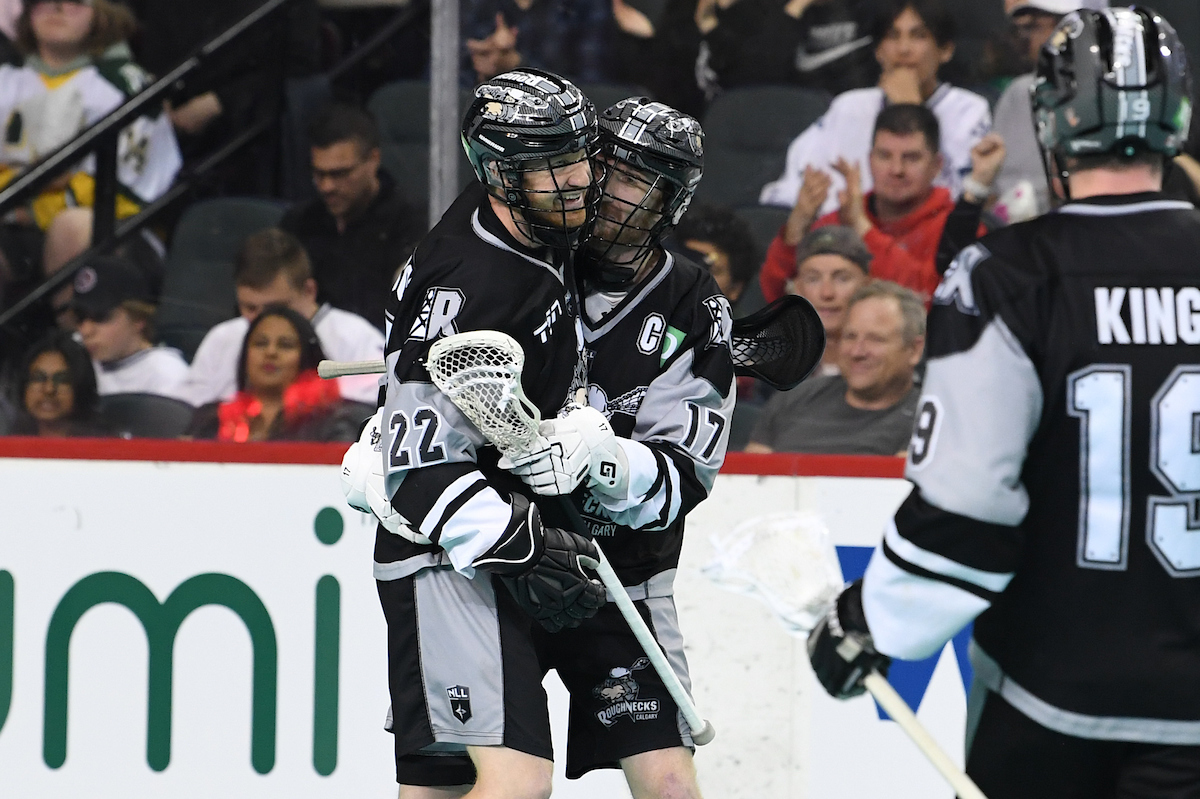 SETTIN' IT UP:
One down, one to go.
The Riggers beat the Halifax Thunderbirds 13-8 and look to sweep their weekend set when they take on Panther City tonight in the second of back-to-back home games at the Scotiabank Saddledome (7 p.m., watch on tsn.ca/ESPN+) TICKETS
Calgary and PCLC are battling for the third playoff spot in the West and are separated by just one win.
The Roughnecks head into Friday's contest 7-7 on the season and on a three-game winning streak. They sit third in the West in a playoff berth.
PCLC is the NLL's hottest team. They enter this game 6-8 and on a five-game winning streak. They are in fourth in the West and on the outside looking in for a playoff spot right now.
This is the third and final matchup between these two clubs this season.
2021-2022 HEAD-TO-HEAD:
Each team has beaten the other on the road this season.
Calgary won 13-12 in Fort Worth on Feb. 20 while PCLC won 14-11 in Calgary on March 19.
Tyler Pace leads the Roughnecks with 14 points against Panther City this season, including eight in their first matchup.
2021-22 SCORING LEADERS:
Roughnecks:
Jesse King – 74 pts. (20g, 54a)
Curtis Dickson – 54 pts. (28g, 26a)
Tyler Pace – 47 pts. (18g, 29a)
PCLC:
Patrick Dodds: 68 pts. (21g, 47a)
Will Malcom: 66 pts. (22g, 44a)
Phil Caputo: 40 pts. (26g, 14a)
2021-22 GOALTENDING HEAD-TO-HEAD
Christian Del Bianco:
GAA – 11.16
SV % – .775
Nick Damude:
GAA – 11.87
SV % – .761
THIS, THAT, & THE OTHER:
THIS: Mitch Wilde is one point away from 100 for his career.
THAT: Tyler Burton needs 18 more faceoff wins to pass Pat Jones for ninth all time. Jones sits at 1,247 faceoff wins.
THE OTHER: Jesse King needs two helpers to set a new career high for assists in a season. He currently sits at 54.