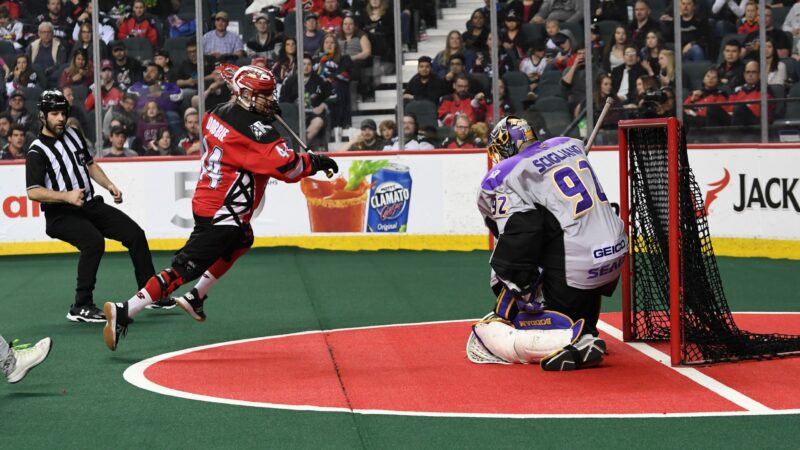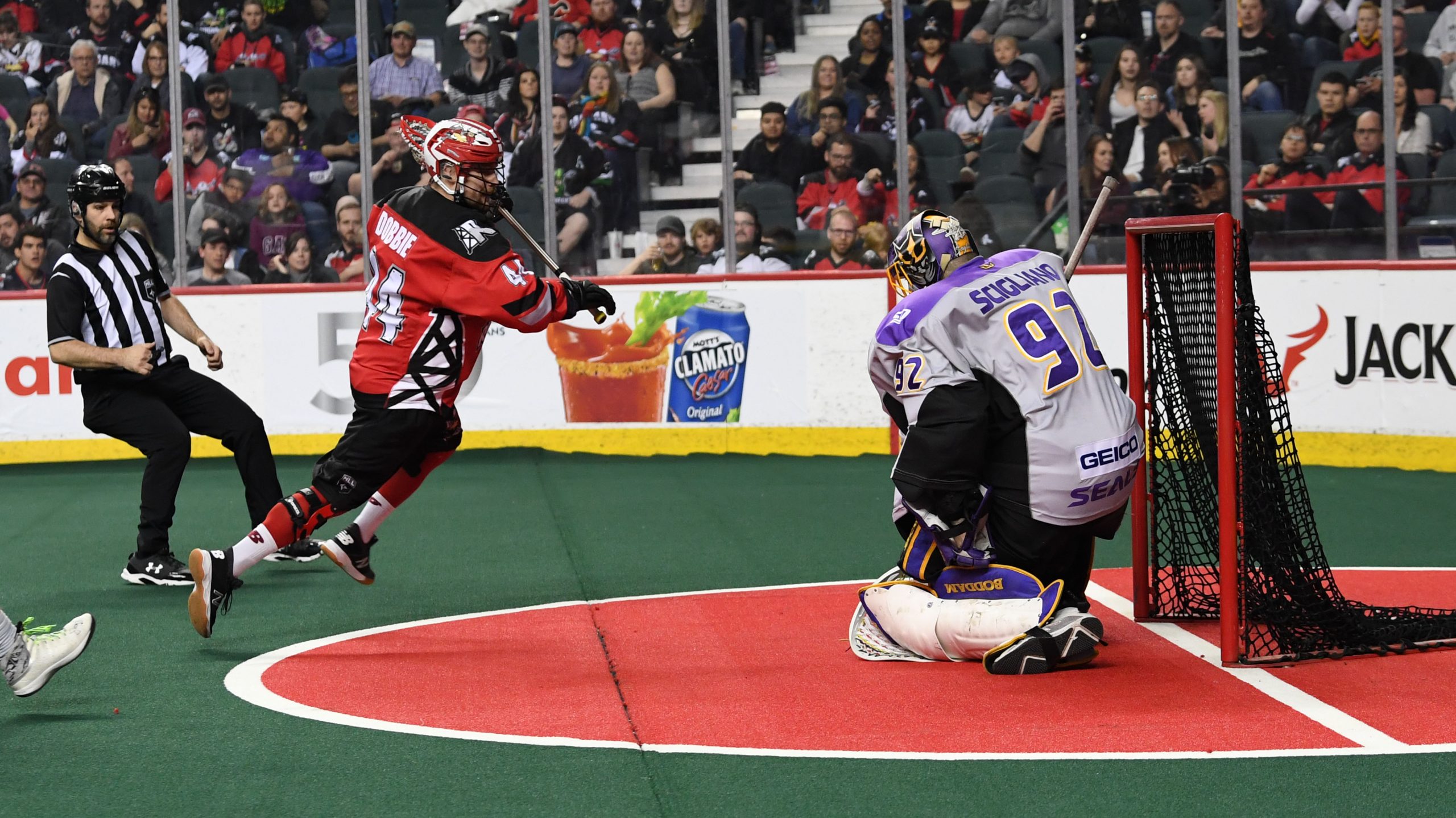 SETTIN' IT UP:
Welcome to the Wild West.
The Scotiabank Saddledome is home to a big divisional clash this weekend, as the Roughnecks (4-4) welcome the San Diego Seals (4-6) for their Superhero Party. (7:30 p.m., tickets).
The Riggers look to extend their win streak to three games following a thrilling 18-17 overtime road victory against the Georgia Swarm last Saturday, while the Sunshine State visitors are riding high after a 15-10 comeback win over the Vancouver Warriors Feb. 22.
Given their tiebreaking ability in the new wildcard playoff berths this season, divisional wins are of utmost importance to both squads.
With just half the season remaining to solidify a post-season position in the tight West Division, fans can expect an all-out war on the floor.
2019-20 HEAD-TO-HEAD:
Saturday's tilt marks the second of three regular-season meetings between the Roughnecks and Seals. In their last match-up, the Roughnecks downed the Seals in convincing fashion, a 16-11 win at the Pechanga Arena Dec. 27, 2019.
2019-20 SCORING LEADERS:
*To be expected in lineup
Roughnecks:
Curtis Dickson – 18g, 19a
Dan Taylor – 12g, 18a
Rhys Duch – 6g, 13a
Seals:
Wesley Berg – 16g, 26a
Zach Greer – 17g, 23a
Jeremy Noble – 12g, 28a
SPECIAL TEAMS WATCH:
Roughnecks:
Powerplay – 33.3%
Penalty kill – 51.2%
Seals:
Powerplay – 48.9%
Penalty kill – 55.6%
THIS, THAT, & THE OTHER:
THIS: Welcome back, Cappy! Captain Dane Dobbie will make his first appearance at the 'Dome since the Roughnecks' pre-season tilt vs. the Colorado Mammoth Nov. 16.
THAT: They call themselves father and son. Former teammates and current great friends Christian Del Bianco and Frank Scigliano will go head-to-head Saturday night. Del Bianco has been lights-out for Calgary this season, boasting a 10.8 GAA and .809 save percentage. Scigliano has managed a 12.76 GAA and 0.756 save percentage this campaign.
THE OTHER: Former Rigger Wesley Berg will make his first appearance in Calgary since he was traded in July of 2019. There's no doubt he'll be looking to make a big impact against his old 'mates.