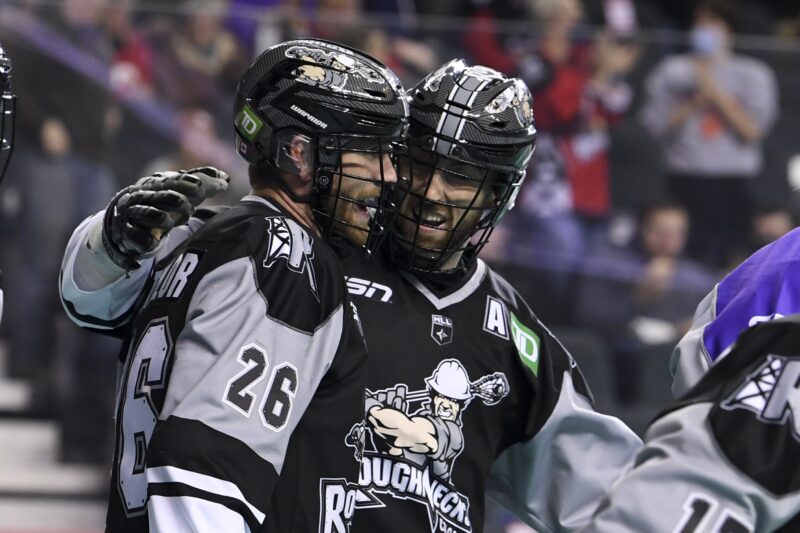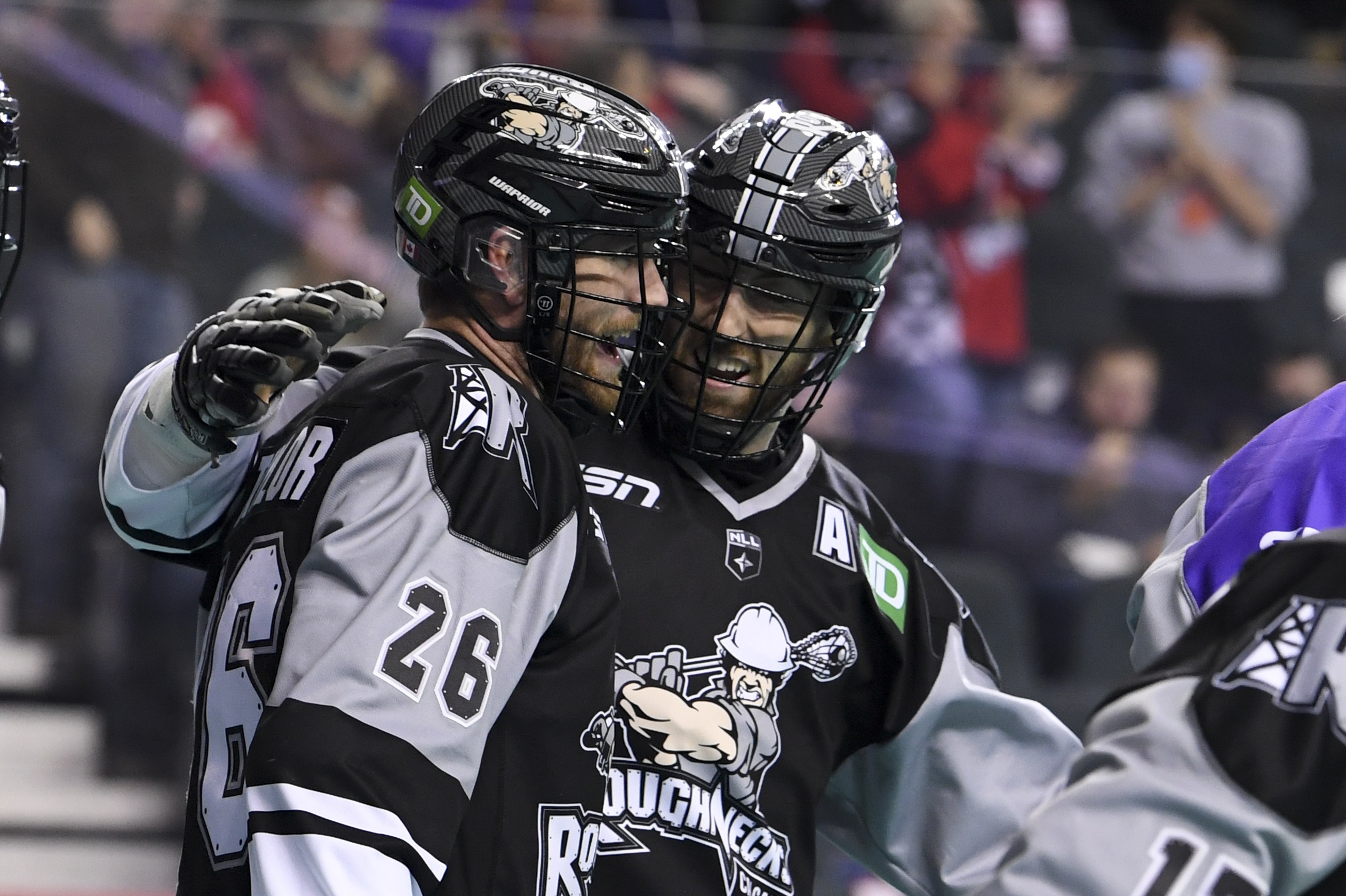 SETTIN' IT UP:
Coming off a win and looking for another.
Calgary heads to San Diego's Pechanga Arena Friday to take on the Seals in another heated match-up. (8 p.m. MT, watch on TSN.ca/ESPN+).
The Roughnecks are looking to carry the momentum from their 13-12 victory against Panther City on Feb. 20 in Texas into their game against the Seals. San Diego is coming off a 13-12 loss to the Albany Firewolves last weekend.
Saturday's match-up will be the final regular-season meeting between the Roughnecks and the Seals.
2021-22 HEAD-TO-HEAD:
Calgary fell 10-13 in San Diego in the last meeting between the two teams in January.
Tanner Cook and Zach Herreweyers lead the Riggers with four points each that night. Kyle Waters also scored his first career goal and the Roughnecks managed to hold off former captain Dane Dobbie from scoring until the final minutes.
2021-22 SCORING LEADERS:
Roughnecks:
Jesse King – 45 pts. (10g, 35a)
Curtis Dickson – 23 pts. (15g, 8a)
Tyler Pace – 23 pts. (10g, 13a)
Seals:
Wesley Berg – 41 pts. (21g, 20a)
Jeremy Noble – 38 pts. (7g, 31a)
Dane Dobbie – 36 pts. (21g, 15a)
2021-22 GOALTENDING HEAD-TO-HEAD
Christian Del Bianco:
GAA: 12.52
SV %: .741
Frank Scigliano:
GAA: 8.38
SV %: .791
THIS, THAT & THE OTHER:
THIS: Looking at the standings, Calgary currently sits fourth in the West Division at 3-5, while San Diego is sitting in the number one spot in the west at 6-1.
THAT: Potential Riggers' milestones: Tyler Burton need 26 faceoff wins to become the 10th player in the league to reach 1,200 in his career and defenceman Mitch Wilde needs just two points to reach 100.
THE OTHER: Keep an eye on Tyler Pace who led the team against Panther City with three goals and eight points and Jesse King who sits second in the NLL when it comes to assists with 35.