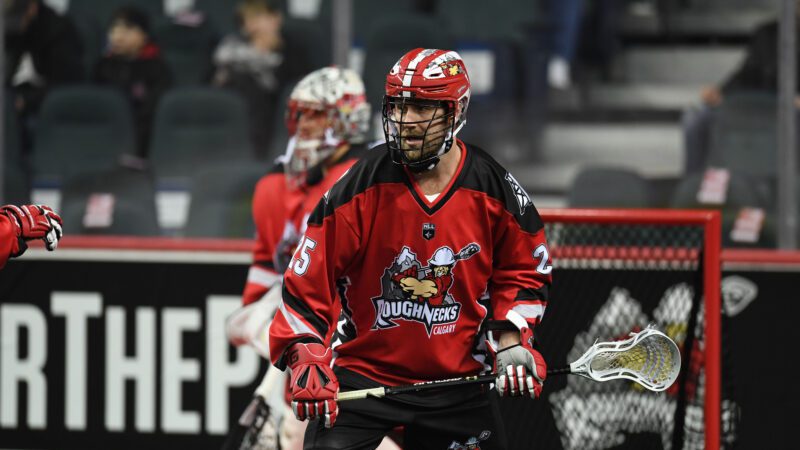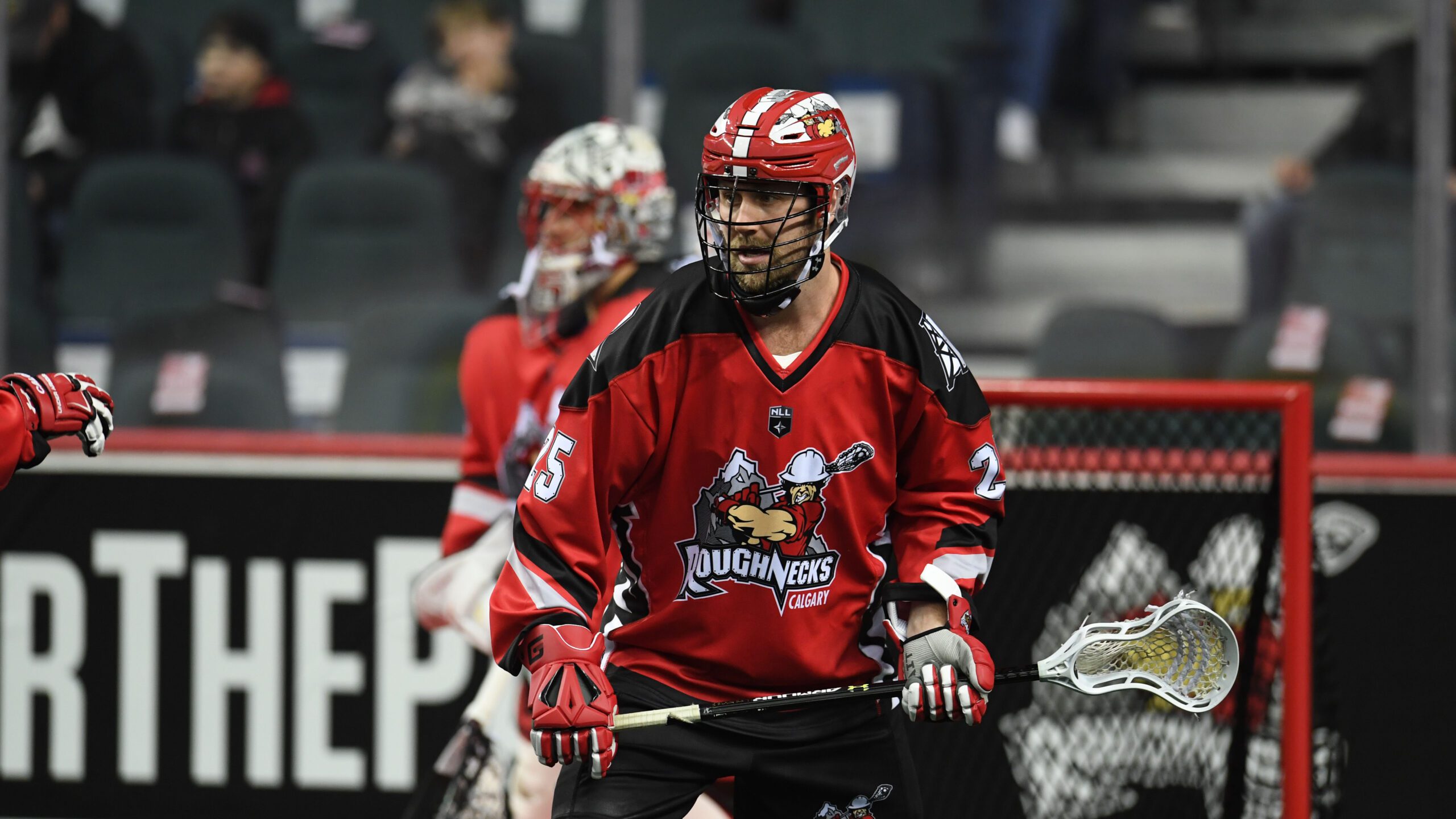 It's time to bring the winning attitude home.
The Roughnecks are on the hunt for their second straight victory, as they host the expansion San Diego Seals at the Scotiabank Saddledome Friday night (7 p.m., TICKET LINK).
The Riggers look to keep the momentum rolling after a huge 14-8 road victory over the Vancouver Warriors on Dec. 21, in which they returned the favour of spoiling the Warrior's home-opener a week after being defeated at their own.
It was an outstanding performance, especially from off-season free-agent signing Rhys Duch, who tallied two goals and eight assists on the night, cresting 900 career points. Dane Dobbie also had a standout evening (4g, 2a), along with Tyler Pace (3g, 3a), and Riley Loewen (3g, 2a)
"It's the same idea as last week, after the loss at our home-opener I wanted everyone to learn from it," said head coach Curt Malawsky. "This week we're coming off of a big win and we want to learn from that, it's what this is all about."
On the other side of the floor, the Seals are coming off of a statement win in the franchise's first game, dumping the Colorado Mammoth 17-12 at the Pepsi Center Dec. 22.
After an outing like that, the Riggers know they're up for a challenge.
"I know for a fact they're very well coached," Malawsky said. "Patrick Merrill will have a good plan.
"They've got really good veteran players in Brodie Merrill and Dan Dawson. They've also got a good, young core so they're going to be full marks. It's always a battle in the NLL, so we expect nothing less."
The defence will definitely have their hands full if the Seals pull off a repeat performance on offence.
Rookie Austin Staats recorded nine points (5g, 4a) in his first NLL tilt to help pace the Seals over the Mammoth, while Kyle Buchanan was just behind at eight points (2g, 6a), followed by Turner Evans (2g, 4a).
"They've got a very good offence, they all looked very well coached up there," said Malawsky.
Two former Riggers will also pay their first visit to the Rough House since being taken by San Diego in the July expansion: Garrett McIntosh and Frank Scigliano.
"I always say once a Roughneck, always a Roughneck," Malawsky said. "I'm sure the fans will have a warm welcome for both of them.
"They've got a world class goalie in Frank, he's not only a good goaltender but a good person. So we're excited to see him back in Calgary. I'm sure he'll be excited to be back too."
And does taking on your former starting goaltender have any benefit?
"It can go either way," Malawsky explained. "You get a guy who was our back-up and has something to prove. But then again we've got a familiarity with him … He was a Roughneck for a long time, we have a lot of admiration and respect for him."
Friday's game will also be the biggest Ugly Christmas Sweater Party in Calgary. There will be concourse activities including music, a variety of games and a Christmas photo booth. Fans are encouraged to wear their best (or worst) holiday sweater and bring one to donate to Project Warmth for those in need this holiday season. Project Warmth will also be accepting winter jackets, toques and gloves of all sizes.